Brendan Fraser Makes It Obvious How He Feels About Attending The Golden Globes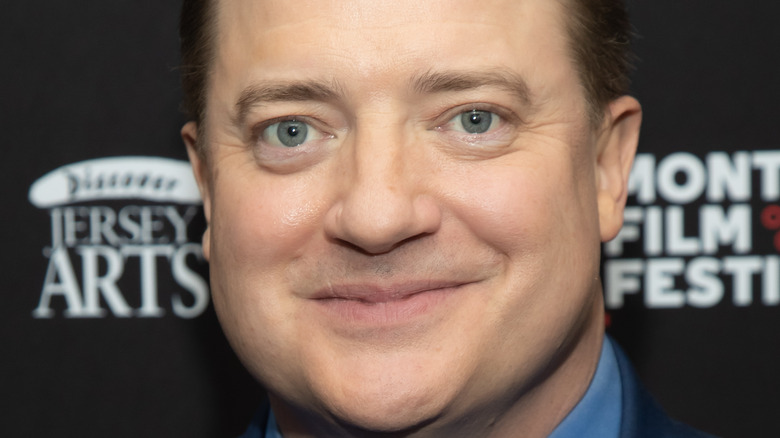 Manny Carabel/Getty Images
This article contains references to sexual assault and mental health issues.
Brendan Fraser has a special place in the hearts of his fans. Millennials might remember his hilarious, titular role in "George of the Jungle," but his iconic turn as Rick O'Connell in 1999's "The Mummy" truly left a big mark on his career — and pop culture as a whole. However, Fraser has had a rocky career since then, which is in large part because of an alleged incident involving the former Hollywood Foreign Press Association (HFPA) president, Philip Berk.
Fraser accused Berk of inappropriately touching him in 2003. In 2018, "The Mummy" actor opened up about to GQ. Berk admitted to the event in his 2014 memoir; he described it as a playful moment and not a nonconsensual sexual act. Fraser described it as much more graphic than just a "butt pinch," and he recalled feeling "ill" and as if he was "going to cry" afterward. 
As IndieWire reported, the HFPA made a proposed joint statement that "concluded" the inappropriate touching happened, but that it was "intended to be taken as a joke." Berk told GQ in 2018 that he had no disciplinary actions taken against him "at all." Fraser is now having a massive career comeback, but because there really was no apology or change in the HFPA since this happened, Fraser still wants nothing to do with the association — or the Golden Globes.
Brendan Fraser won't be attending the Golden Globes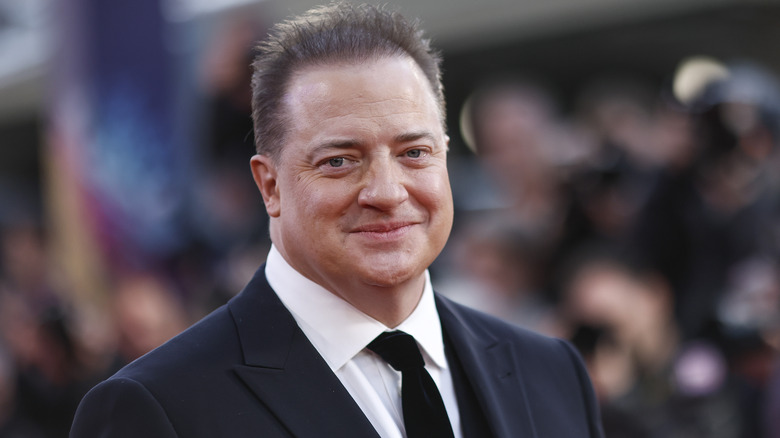 John Phillips/Getty Images
The Hollywood Foreign Press Association decided to conduct business as usual after Brendan Fraser's claims. But more allegations against the organization for unjust behavior were revealed, including the 2021 report by the Los Angeles Times that the HFPA had no Black members. As GQ reported, this stopped the Golden Globes from airing in 2021; they hosted a show in 2022, but without talent involved. And even though the upcoming 2023 Golden Globes is set to air per usual, Fraser won't go because of his "history" with the HFPA. He's a front-runner to win the Oscar for Best Actor in "The Whale," and projected to win a Golden Globe in the same category.
"And my mother didn't raise a hypocrite," he told GQ. "You can call me a lot of things, but not that." Even though the HFPA has instituted reforms since Fraser's claims, he doesn't believe in them. Despite his decision to boycott the Golden Globes, Fraser still plans to fully promote the Oscar campaign for the film. "I owe it to myself. I owe it to the filmmakers," he told GQ. "I know I owe it to those fans who paid to come and see me and stand in line in the sun and, you know, all of that. I owe it to my kids. This is my shot."