The Heartbreaking Reason Genie Francis Left General Hospital At The Height Of Luke And Laura's Fame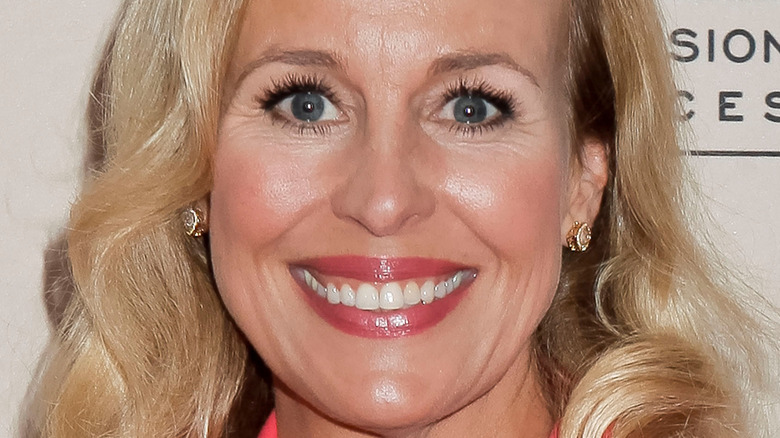 Tibrina Hobson/Getty Images
Chances are, most people over a certain age remember Luke and Laura's iconic 1981 wedding on "General Hospital," considering over 30 million viewers tuned in. Still, many others have at least heard of the supercouple, as their storylines continued until Luke Spencer (Anthony Geary) was killed off the show in January 2022, according to Variety. Laura Spencer Collins (Genie Francis) continues to be at the forefront of the show, as she is now the mayor of the fictional city of Port Charles, New York. In June 2022, "GH" honored the soap veteran by focusing its 15,000th episode on Laura, with many main characters showing up for the story (via Soap Opera Network).
In a 1981 interview with Newsweek, a then-19-year-old Francis explained her character's popularity, saying, "Young people went nutty because they weren't getting a 25-year-old faking it, they were getting a real kid." At the time, the work was so hectic that Francis lamented not enjoying her teenage years like other kids. "I was not having any contact with my peers. I was very lonely and very unhappy." As ABC News reported, when Gloria Monty took the helm of "GH" as executive producer in 1978, the show was in danger of being canceled. The talented producer literally changed the way soaps were presented by infusing the sudser with action and adventure and transforming "GH" into the top daytime drama. Despite skyrocketing to fame from the show's popularity, Francis left shortly after Luke and Laura's wedding and recently explained why that happened.
Genie Francis abruptly exited General Hospital in 1981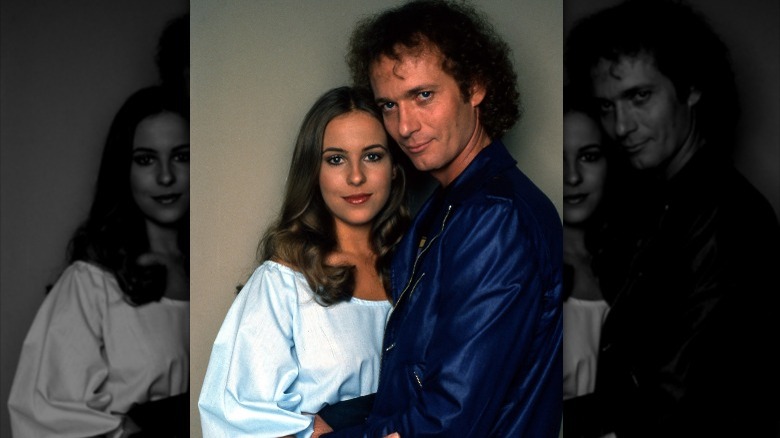 Donaldson Collection/Getty Images
Actress Genie Francis left her role as Laura Spencer on "General Hospital" in 1981 at the height of her popularity. Francis recently spoke to Oprah Winfrey's "Where Are They Now" to explain why. "I was very young. I was only 19. I was having trouble with drugs and alcohol," she said. After spending a night in the hospital, she was told she had to return to work the next day. Then someone came to her dressing room to inform her what had been said about her on set. "They said it didn't matter if you lived or died because Tony was the whole show," the person told her. "That hurt," the actress added.
Feeling that she didn't matter to the show and that she was considered "nothing," Francis thought, "Okay, watch this. I'm gone," and in a moment of anger, she quit "GH." She admitted the decision was rather hot-headed, saying, "I went a long distance to prove a point. A very long distance," acknowledging that her actions hurt herself as well.
In 1983, Francis briefly returned to the role that made her famous and told People, "They never really gave me an exit," she says. "It was unfair to me and unfair to the fans." Costar Anthony Geary told the magazine, "It's wonderful to see her. Genie and I had such a connection. Our hearts, minds, and imaginations seem to meet in outer space."
Genie Francis continues to be a General Hospital mainstay
Genie Francis told Oprah Winfrey's "Where Are They Now" that after leaving "General Hospital" in 1981, the subsequent acting parts she was offered lacked substance. She said, "Often they wanted my celebrity but wouldn't write a real role. It took them six months on 'Days of Our Lives' to get me an actual role that worked." Francis said going back to "GH" in 1993 was "Really, really lovely." At that point, she felt "I had gained the respect of my peers... a bit."
In 2002, Francis left the show again when she wasn't allowed to take time off. She told TV Guide, "I fought all along to have equality with my partner, Tony [Geary, Luke Spencer], and they don't impose that on him for his vacations." When the producers wouldn't give in to her requests, the actress said, "That's it. I can't do it."
Francis has come and gone from the soap over the years but returned full-time in 2015 and has been a mainstay ever since. She admitted to "Where Are They Now" at age 19 she wanted to separate herself from Laura and move on as an actress, but now in her adult life, she treasures those early years in the role. She said, "I'm really proud of the fact [Luke and Laura] hold a record. There aren't too many people who get to say that."