Ralph Fiennes Discusses Unexpected Role He Played In Ben Affleck And Jennifer Lopez's Relationship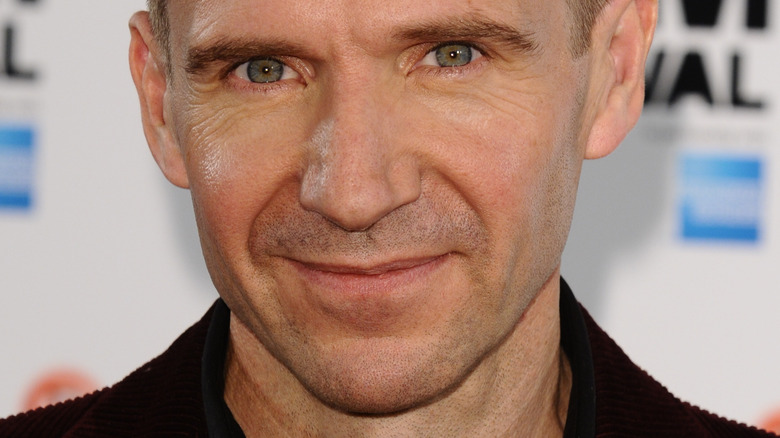 Featureflash Photo Agency/Shutterstock
In April 2020, Jennifer Lopez and Ben Affleck rekindled their relationship after nearly two decades apart. The couple went on to solidify their love for one another by tying the knot at two different wedding ceremonies in 2022. Lopez recently opened up about her reunion with the "Batman" actor during an appearance on "The Ellen DeGeneres Show," saying, "I don't think anybody was more surprised than us." In a People cover story, she said, "We're older now, we're smarter, we have more experience, we're at different places in our lives, we have kids now, and we have to be very conscious of those things."
Since reuniting, the two entertainers have made no secret of their love for one another. In addition to holding a lavish wedding ceremony, Lopez and Affleck are regularly spotted out shopping, canoodling, and simply living life. And while the fanfare around the couple's relationship seems far less tense this time around, their previous attempt at love required the help of actor Ralph Fiennes –- who played an unexpected role in the couple's relationship.
Ralph Fiennes was Bennifer's decoy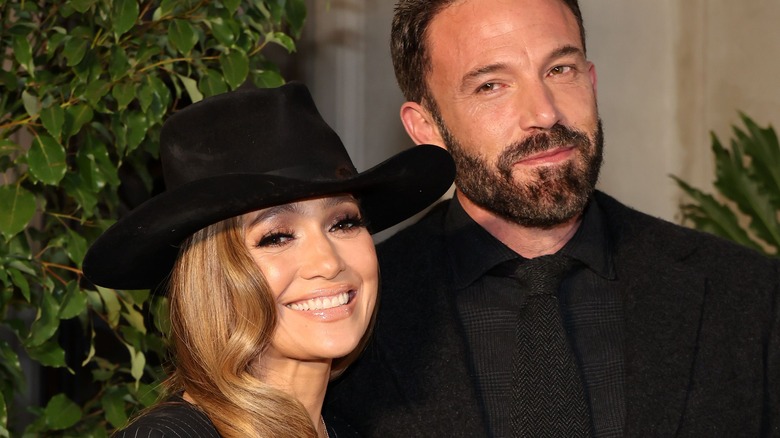 Amy Sussman/Getty Images
Jennifer Lopez and Ben Affleck's relationship in the early 2000's was chaotic to say the least. Their romance came at a time when both of their careers were flourishing, leaving fans with a huge interest in the lives of the burgeoning stars. Lopez previously spoke out about their highly publicized romance, admitting to People that she "had a little bit of fear" about reconnecting with Affleck. "Before we kind of put [our relationship] out there and we were naive and it got a little trampled," Lopez said.
However, despite the circus that surrounded their first union, the couple received some help from Lopez's "Maid in Manhattan" co-star Ralph Fiennes. During a November 15 episode of "Watch What Happens Live," Fiennes claimed he was set up to be a decoy for the singer, as she was secretly dating Affleck. "I was asked out to dinner with J. Lo and her manager and her agent ... We had a nice dinner," Fiennes recounted. "But [we gave each other a] peck on the cheek goodnight." The Oscar-nominated actor revealed that at that moment, photographers captured an image of the two. He went on to add, "I think it said next day on the Post, 'It's Ralph!'"