What Really Happened Between Bradley Cooper And Suki Waterhouse?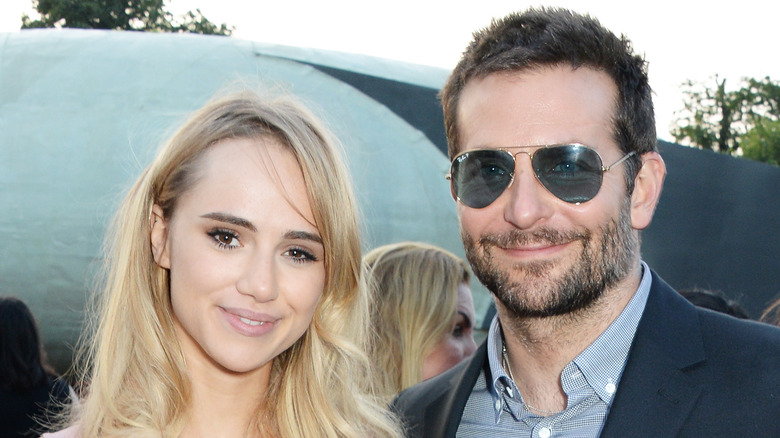 David M. Benett/Getty Images
It's no secret that Bradley Cooper had dated some of the most eligible bachelorettes in Hollywood, with "The Hangover" and "A Star Is Born" actor being romantically linked to everyone from Zoe Saldaña, to Renée Zellweger, to even Jennifer Lopez over the years, per Who's Dated Who. Things also got very serious between the Hollywood star and former Victoria's Secret model Irina Shayk, and the twosome welcomed their first child together in 2017. But do you remember back in 2013 when the actor started dating British actor Suki Waterhouse and the couple became one of the tabloids' very favorite couples?
Of course, we know this one didn't stand the test of time (Waterhouse even went on to date none other than Robert Pattinson following her eventual split with Cooper) but what actually happened between the twosome the gossip columns at one time just couldn't get enough of? You may remember the Bradly Cooper and Suki Waterhouse dating rumors began in 2013 when Waterhouse admitted to Elle in 2014 that she met the handsome actor at the Elle Style Awards in London — and this is what went down after that.
Bradley Cooper and Suki Waterhouse attended plenty of events together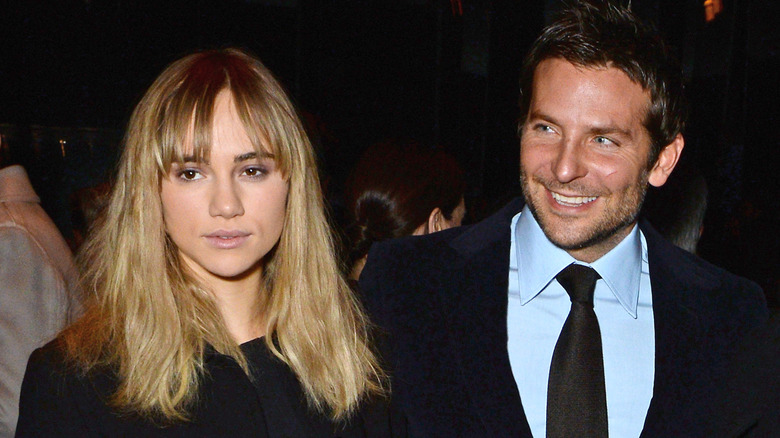 David M. Benett/Getty Images
Yep, the world just couldn't seem to get enough of Bradley Cooper (who was still extra hot from his "The Hangover" fame) and his now ex-girlfriend, Suki Waterhouse. The two were spotted all over the place together following their 2013 meeting, including that pretty much iconic time paparazzi caught them having a romantic afternoon in Paris. Daily Mail published the cozy candid snaps, which showed them sat on the grass together while reading Vladimir Nabokov's somewhat scandalous book "Lolita" as Waterhouse lay on Cooper's chest. They then went on to attend a number of high profile events together too, including getting super glam for the Vanity Fair Oscars party, watching a little tennis at Wimbledon, and attending fashion shows during London Fashion Week.
But despite all the public appearances and attention (some of which stemmed from their 17-year age gap) neither were exactly all that keen on speaking out about one another in interviews. "I don't talk about my boyfriend because it's boring. At least, that's what I decided to tell you when you asked," she told Elle in 2014. Waterhouse then made it pretty clear she had no interest in going into the specifics of their romance, noting, "But the truth is, if I start talking about him, I probably won't be able to stop. And I don't really want to talk about him, you know?" Fair enough!
Why did Bradley Cooper and Suki Waterhouse breakup?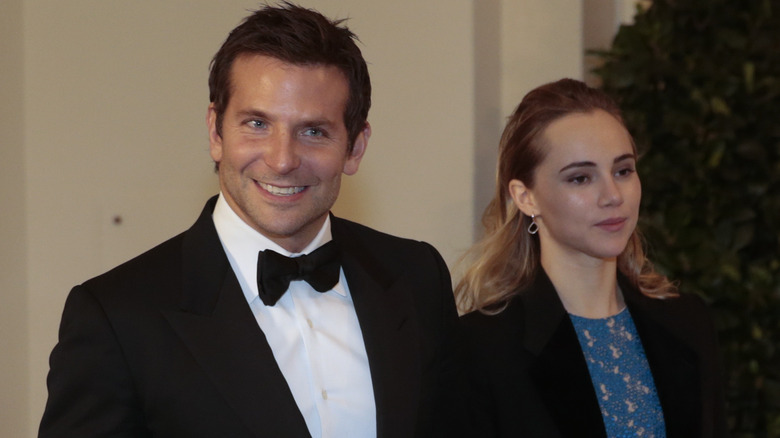 Bloomberg/Getty Images
Bradley Cooper and Suki Waterhouse dated for around two years following their London meet cute, but this one didn't exactly go the distance. E! News reported in 2015 that the twosome had split, citing an insider who claimed Cooper was apparently looking to get more serious and settle down, while Waterhouse (who was 17 years younger than him, remember!) supposedly wasn't quite ready for all that. Another source dished on the breakup to Page Six, claiming Cooper ended things because he apparently didn't feel the British model was all that supportive of his career and she went on a trip instead of spending Valentine's Day together.
But did they end on bad terms? Well, Waterhouse didn't exactly paint the picture she was still close friends with Cooper four years after their split. In January, she posted and then swiftly deleted a video on TikTok which showed her using a filter that put stubble on her face and made her look suspiciously like the "American Sniper" star. "Can't believe I let someone who looks like me with this filter break my heart," she captioned the video (via Page Six), before then liking a comment from someone who wrote, "Bradley Cooper besties." Shade? Well, it certainly looked like it.