Taylor Swift And Zoë Kravitz's Friendship Goes Way Back
Dia Dipasupil/Getty Images
Zoë Kravitz has a major connection to the music industry, with her father being the legendary rocker Lenny Kravitz and all. So, it's not a surprise that rock royalty gets along well with pop royalty, Taylor Swift. Swift and Kravitz have been friends for years, but it wasn't really a known fact until the COVID-19 pandemic came around, since the two of them spent quarantine together.
But the discovery that these two are friends isn't that shocking, though. According to People, the two have a friendship that dates back to 2016, when Swift and Kravitz were spotted with Cara Delevingne and Dakota Johnson at a restaurant in New York City. This was near the tail-end of Swift's "squad" era, where she entertained a slew of fabulous models and celebrities, from Karlie Kloss to Gigi Hadid to Hailee Steinfeld and more. Delevingne and Kloss were staples, and Kravitz being in this crowd just makes sense. Digging into their shared projects and friendship just solidifies it even more.
Taylor Swift and Zoë Kravitz were in the same quarantine pod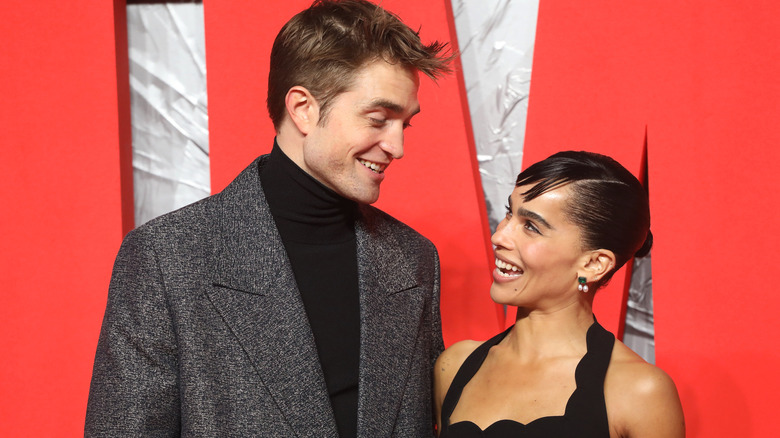 Lia Toby/Getty Images
Following that dinner in 2016, the next time the duo's friendship graced the public eye was the pandemic of 2020. Zoë Kravitz told GQ in November 2022 that Taylor Swift was in her quarantine pod while Kravitz was filming "The Batman" far away from family and her home. "She was my pod," Kravitz said. "She was a very important part of being in London, just having a friend that I could see and that would make me home-cooked meals and dinner on my birthday." The Daily Mail reported that Swift and boyfriend Joe Alwyn — native to England — rented a flat in Crouch End during quarantine, but then purchased a North London townhouse in 2021.
Just like Swift was a rock for Kravitz, Swift wrote in an email to GQ about how great Kravitz is. "Zoë's sense of self is what makes her such an exciting artist, and such an incredible friend. She has this very honest inner compass, and the result is art and life without compromising who she is." Once the finished product of what Kravitz was working on came out, the "Midnights" singer had to sing her praises. "@zoeisabellakravitz is the Catwoman of my dreams," Swift posted on her Instagram story with an image of Kravitz in her costume, according to People. "The Batman was phenomenal!!!"
Taylor Swift and Zoë Kravitz are collaborators too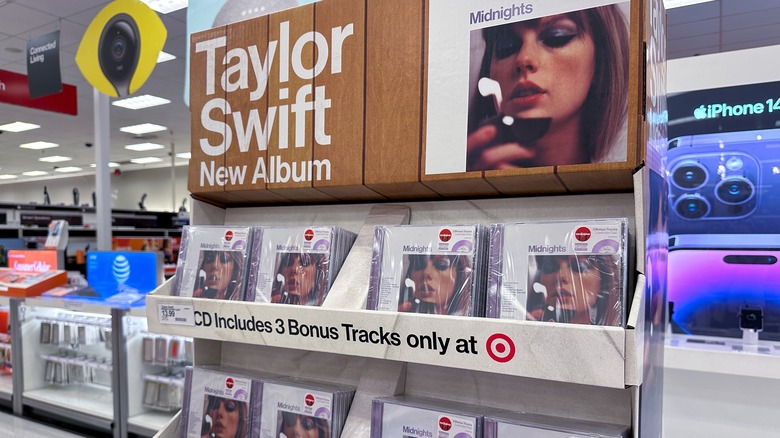 melissamn/Shutterstock
The two stars collaborated during quarantine and then again Taylor Swift's album "Midnights." Swift helped Zoë Kravitz during a socially distanced photo shoot for The New York Times Magazine, per People. "Zoë was being very strict about [social distancing guidelines] anyway because she's shooting a movie, and Taylor Swift was in her pod and willing to assist," editor-in-chief of WWD, Jake Silverstein, said.
Then, Vulture reported that Kravitz received two credits on Taylor Swift's album, "Midnights." One was for the opening of "Lavender Haze" and, according to IndieWire, the second was "Karma." Also, Kravitz's "Big Little Lies" co-star, Laura Dern, made a major cameo in the "Bejeweled" music video, along with Kravitz making a smaller one, in the form of a painted portrait (via Collider).
Kravitz obviously isn't new to music. In addition to her rock roots, she's the frontwoman of the duo Lolawolf and currently working on a solo album with another "Midnights" contributor, Jack Antonoff, according to Billboard. "Music is really scary for me because it feels more personal. It feels like my diary," Kravitz told Elle in October. "Now with the Internet, exposing yourself is really terrifying. Acting feels safer because you're a part of something with a group of people who all have a common goal. As an actor, you're a participant and a tool to help someone else's dream come true."