Steve Wilkos Hit With DUI Charges After Serious Car Crash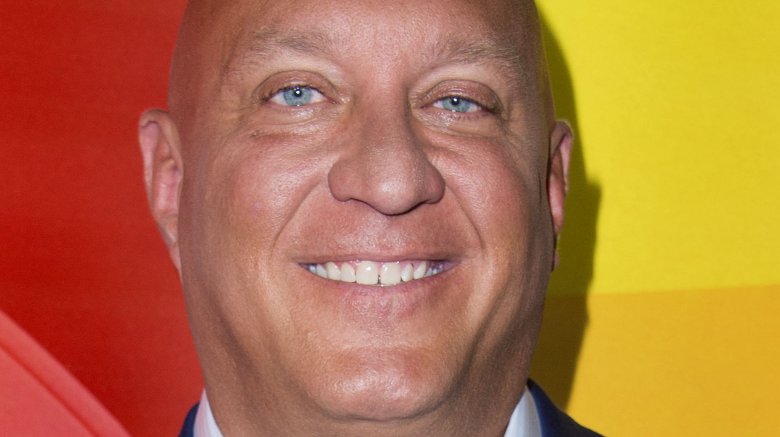 Getty Images
The talk show host is in trouble with the police.
TMZ reports that Steve Wilkos, who's known for both The Jerry Springer Show and The Steve Wilkos Show, has been charged with a DUI after getting into a car accident in late January 2018. According to the gossip rag, police obtained a warrant for Wilkos' medical records and subsequently found that Wilkos had blown a 0.29% on a breathalyzer test around the time he'd crashed his vehicle.
After the cops' discovery, a warrant was issued for Wilkos' arrest. Wilkos then turned himself into authorities in Connecticut on Wednesday, Feb. 2018. He's facing charges of "operating under the influence and failure to drive right."
Wilkos has since been released from police custody after posting $1,500 bond.
Prior to his arrest, Wilkos had confessed that he'd lied about the accident to the media. While he'd initially said he'd gotten into the accident because he'd been reaching over to find his glasses while driving, he admitted that he actually got into the crash because he was intoxicated.
Wilkos addressed his drinking in a statement obtained by E! News. "On January 21, 2018, I was involved in a serious car accident. I would like to take this opportunity to set the record straight and share that I was under the influence of alcohol at the time of the accident," the statement read. "Over the course of my life, I have been struggling with bouts of depression and on the day of my accident, I had a complete lapse in judgment which resulted in me drinking and getting behind the wheel of my car."
Wilkos noted that he was "so grateful" that no one else had been involved in the accident. He also revealed, "This experience reinforces my commitment to get the professional help that I need and I have recently completed an intensive medically supervised program."
The statement continued, "I have built a career on a commitment to help others with their personal struggles and now I am faced with my own. Opening up my personal life to this level has been extremely difficult for my family and me, and I ask for your support in respecting our privacy so that we can all heal and move forward. I am so sorry to my family for any grief and embarrassment I have caused."
As Nicki Swift previously reported, Wilkos was in a car crash in Connecticut on Jan. 21, 2018, in which his vehicle reportedly hit a tree and several poles before flipping onto its side. Wilkos was hospitalized for his injuries but was quickly released.