Brendan Fraser Opens Up About 2003 Groping Incident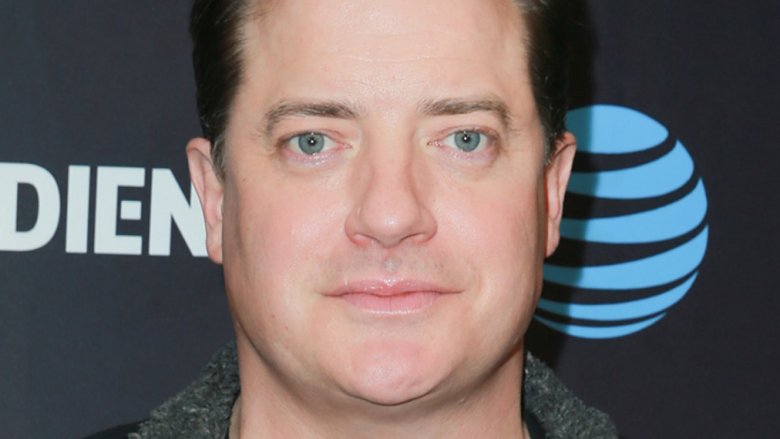 Getty Images
The Mummy star is breaking his silence.
During an interview with GQ on Thursday, Feb. 22, 2018, Brendan Fraser opened up for the first time about an alleged 2003 groping incident involving Philip Berk, a member of the Hollywood Foreign Press Association, which took place at an HFPA luncheon at the Beverly Hills Hotel.
"I felt ill," Fraser began, claiming that Berk had reached out to shake his hand before grabbing his butt and touching him inappropriately instead. "I felt like a little kid. I felt like there was a ball in my throat. I thought I was going to cry."
The actor said that he felt panic-stricken but was eventually able to remove Berk's hand. While he immediately told his wife about what happened, he otherwise remained silent. 
"I didn't want to contend with how that made me feel, or it becoming part of my narrative," the 49-year-old explained. "I became depressed. I was blaming myself and I was miserable — because I was saying, 'This is nothing; this guy reached around and he copped a feel.'" The Encino Man star admitted that the experience "made [him] retreat," adding, "It made me feel reclusive....In my mind, at least, something had been taken away from me."
Fraser went on to claim that his career seemed to be put on hold following the incident, saying, "I don't know if this curried disfavor with the group, with the HFPA. But the silence was deafening."
"Am I still frightened? Absolutely. Do I feel like I need to say something? Absolutely. Have I wanted to many, many times? Absolutely. Have I stopped myself? Absolutely," he continued. "And maybe I am over-reacting in terms of what the instance was. I just know what my truth is."
Berk told GQ that Fraser's version of the incident was a "total fabrication." While he sent the actor an apology letter, he "admitted no wrongdoing" and added that Fraser's career "declined through no fault of ours."
The Airheads star's decision to come forward with the allegations follows the popularization of the #MeToo and Time's Up movements, which rose up in response to Hollywood's multiple sexual misconduct scandals in recent months. Of the former, Fraser said, "I watched this wonderful movement, these people with the courage to say what I didn't have the courage to say." 
However, regarding his own experience, he added, "The phone does stop ringing in your career, and you start asking yourself why. There's many reasons, but was this one of them? I think it was."