How Jenna Ortega Really Feels About Maddie Ziegler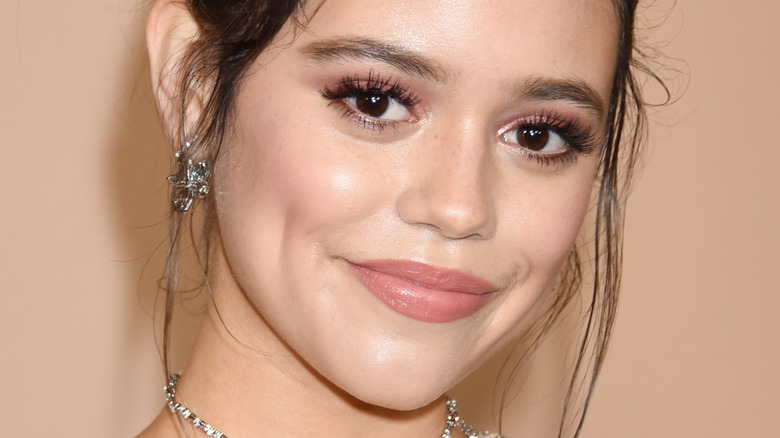 Ga Fullner/Shutterstock
Jenna Ortega's rise to fame came with an unexpected twist. In a 2021 episode of "The Tamron Hall Show," the host revealed that Ortega's mother once uploaded a video of the then-9 year old performing a monologue to Facebook. After it was posted, a casting agent "immediately reached out." Since then, Ortega's booked plenty of big roles in high-profile projects. She's garnered attention for her role as Young Jane in the popular TV series "Jane The Virgin." Most recently, she acted in the horror film "X" alongside Mia Goth and Brittany Snow.
Throughout her short-yet-bustling career, Ortega has built up an extensive list of TV and film credits. In 2021, the actor starred in the drama "The Fallout." The movie revolves around a teenager's emotional struggles following a school tragedy. Many of Ortega's scenes included former "Dance Moms" favorite Maddie Ziegler, who also had a lead role in the drama. While the two are friends in the film, how do they get along in real life? Well, Ortega has just shared how she truly feels about her contemporary in Ziegler.
Jenna Ortega and Maddie Ziegler are close friends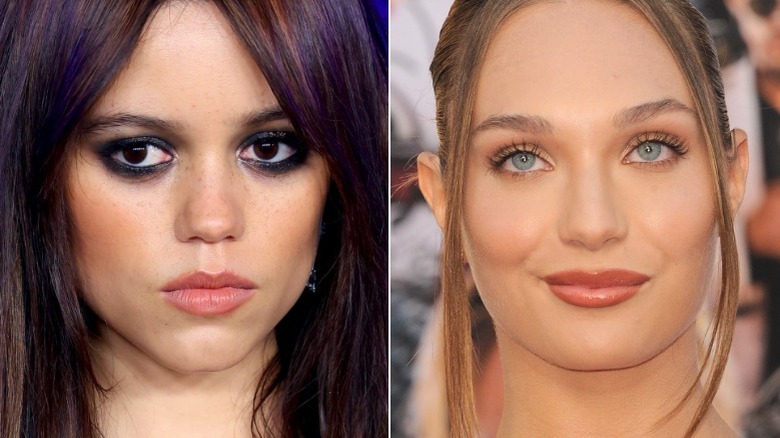 Leon Bennett/Getty & Tinseltown/Shutterstock
Jenna Ortega and Maddie Ziegler are two peas in a pod! In a recent interview with "Wired," Ortega answered the internet's most searched questions about herself. When asked "Are Jenna Ortega and Maddie friends?" Ortega didn't leave fans guessing. She gushed, "I'm assuming they're talking about the beautiful, wonderful, baby angel face Maddie Ziegler and the answer is yes." Ortega noted that Ziegler is "one of my greatest friends ever" and "she was somebody that I instantly clicked with." Ortega described her and Maddie as "weirdos" who bonded on the set of "The Fallout." She added, "Her comedic timing is so under-appreciated. She makes me laugh, we have a good time. We're really weird together."
As it turns out, the feeling is mutual for these young Hollywood stars. In a 2022 interview with Nylon, Ziegler reflected on filming with Ortega. She raved about her co-star, saying, "She's the coolest person ever, I genuinely love her so much. She has become one of my really close friends and I'm honored that I got to work with her." Before filming, Ziegler, who was a big fan of Ortega's, had some anxiety about working with her. In Ziegler's eyes, Ortega was a seasoned actor with a lot of experience under her belt — and that made Ziegler nervous. However, she soon learned there was nothing to worry about. Ziegler explained, "There was no intimidation. She really was like, 'I'll guide you and we'll be there together.'" How sweet!