How Jenna Ortega Really Got Famous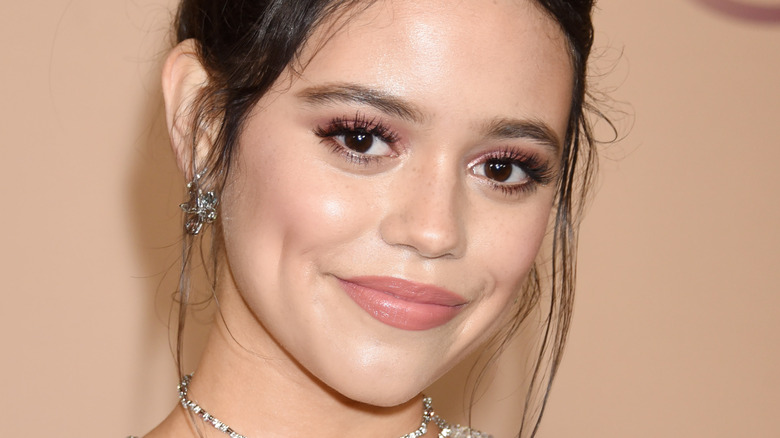 Ga Fullner/Shutterstock
If you're a fan of pop culture, you're no stranger to actor Jenna Ortega. The California native may only be 19, but she has nabbed roles on critically acclaimed TV shows, all the while amassing a whopping 8 million followers on Instagram and 9 million followers on TikTok. Ortega even wrote a book in 2021, titled "It's All Love." Ortega got started as an actor early, first on the Disney Channel, before booking the role of Young Jane in "Jane the Virgin" in 2014. At the time, she was just 12. 
In an April interview with Teen Vogue, Ortega opened up about her career and how it feels to have accomplished so much over the years. "I've been in this industry for a decade now. That's over half of my life. So to be working on something constantly and have people who appreciate it or resonate with it is great." But fans may be surprised to learn the story behind Ortega's rise to fame and how she was first discovered.
Jenna Ortega was discovered on Facebook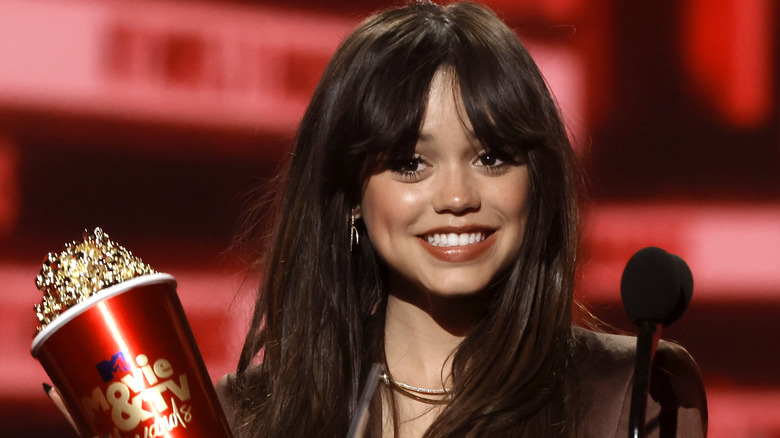 Kevin Winter/Getty Images
We all know the on-screen version of Jenna Ortega — the one who has starred in "Scream," "Wednesday," "Studio 666," and "Jurassic World: Camp Cretaceous." But what do we know about Ortega's rise to fame? The actor has always wanted to do just that: act. "I initially wanted to start acting when I was six years old, but my mom said no. So I kind of pleaded with her for a while, and to shut me up, she got me this monologue book she got at Barnes and Noble," Ortega told Movie Maker in January. 
That monologue book must have been useful, because in 2021, when Tamron Hall interviewed Ortega on her show, "The Tamron Hall Show," the host informed her audience that when Ortega was just 9, her mother posted a monologue of the aspiring actor performing to Facebook. Upon seeing the video, a casting director "immediately" reached out. 
During her interview with Hall, Ortega said she didn't recall her mother making a big deal of posting the monologue on social media. "She didn't mean anything by it. It was kind of a joke. I remember at the time she didn't want me to be an actor... she posted it just as a joke for her friends."  
Jenna Ortega booked her first acting role at age 10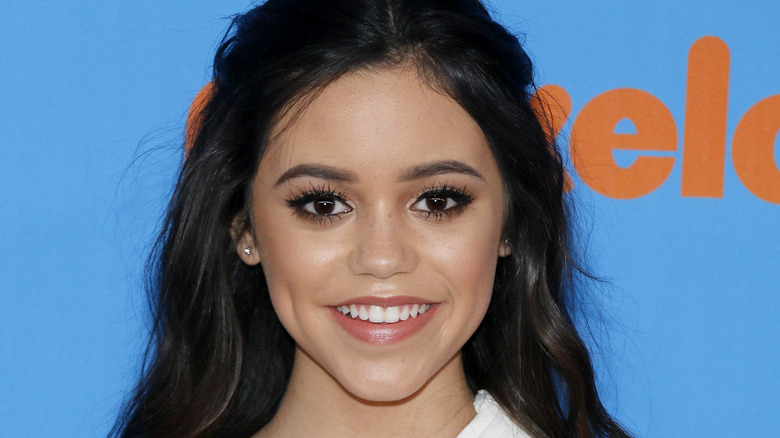 Tinseltown/Shutterstock
When the casting director reached out to Jenna Ortega's mother, she explained that she had a friend who is an agent, and thought Ortega should meet her. "So my mom kind of dug her own grave with that one," Ortega joked to Movie Maker. "We said I would only try it for a little while, and every once in a while, I'll tell her, 'Oh, it's just for a little while.'" Within one year, Ortega booked her first role in the TV series "Rob." 
Now, she's one of the biggest teen stars in the world, with new projects dropping left and right. Most recently, Ortega starred in "The Fallout,"  which took home the Grand Jury Award at Sundance 2021. Director Megan Park, as it turns out, had her eye on Ortega for the role from the beginning. She met Ortega when she was just 17, and told InStyle, "I just fell in love. I remember calling the producers from a parking garage being like, 'She's the one, I just know that she's the one.'"
So far, Ortega has proved that she certainly is one in a million, and at this rate, there's no chance of stopping her as she continues to climb the ranks in Hollywood.