Neve Campbell Has Disappointing News For Scream Fans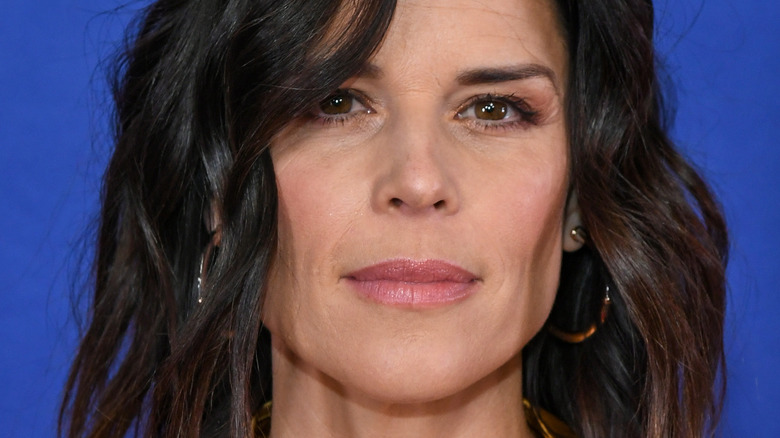 Kevin Mazur/2020 Mtv Movie & Tv Awards/Getty Images
Neve Campbell has enjoyed a great Hollywood career, and starring in several hit '90s movies and series. Who could forget her in the role of Julia Salinger on the television show "Party of Five?" But, there's one role that's stuck out above the rest: Sidney Prescott. According to her IMDb profile, Campbell appeared in her first "Scream" movie in 1996, and since then, she's starred in four sequels.
In January, the actor spoke with Entertainment Weekly, chatting about the fifth installment of the franchise and how it was a little different than the movies before it, primarily because of the absence of director Wes Craven, who died in 2015. The star said being on set made her feel "emotional, to be honest. Because I certainly felt Wes's absence, and at the same time, I clearly felt his presence." She also raved over the nostalgia of it all. "It was petty surreal, at the time 24 years later, to walk into that house," she said of the iconic movie set. "I think Courteney [Cox], David [Arquette], and I each individually had a good cry when we walked onto that set. I mean, these movies meant a lot."
During the same interview, EW also asked Campbell if this would be the last installment that she would take part in. Campbell shared that she was unsure if it would be her last go-around as Prescott, adding, "We seem to keep making them." It turns out, the fifth movie was her last.
Neve Campbell walks over a salary dispute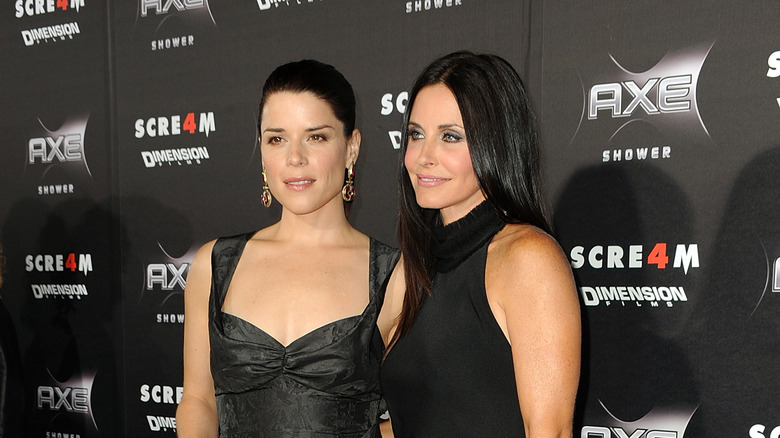 Frazer Harrison/Getty Images
Sadly, Neve Campbell doesn't have plans to participate in the sixth "Scream" installment. According to Entertainment Tonight, the star rejected an offer to star in the film and released a statement to inform fans why things didn't work out. "Sadly, I won't be making the next 'Scream' film. As a woman I have had to work extremely hard in my career to establish my value, especially when it comes to 'Scream,'" she shared, adding that the offer she received from her former employer "did not equate to the value" that she has brought to the films over the years. 
Campbell also said that her decision was "very difficult." To end her statement, Campbell thanked her most loyal supporters over the years. "To all my 'Scream' fans, I love you. You've always been so incredibly supportive to me. I'm forever grateful to you and to what this franchise has given me over the past 25 years."
Upon hearing the news, several fans of the "Scream" franchise made sure to express their opinion on social media, and most of them were not happy. "This is the absolute worst news for the 'Scream' franchise imo! Neve Campbell is the backbone of the films she IS scream!" one person tweeted. "And she deserves everything she wants and more for making these films what they are. " Another person tagged Paramount Pictures, suggesting they offer the actor "a few million more to return." Total bummer!