The Tragic Death Of R&B Singer B. Smyth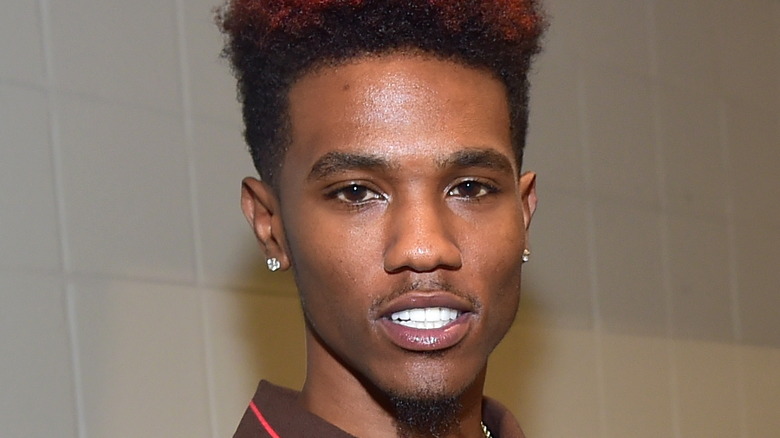 Prince Williams/Getty Images
B. Smyth — born Brandon Smith — was a Florida-based R&B singer who achieved rapid popularity in the early 2010s after releasing a number of cover songs on YouTube. This included Usher's "Climax," Miguel's "Quickie," and others by the likes of Michael Jackson and Frank Ocean. According to his AllMusic biography, Smyth shortly thereafter went viral at just 17 years old, achieving great popularity within the music world, with many even comparing him to artists like Chris Brown and Usher. 
Smyth's debut single, "Leggo," featuring fellow rapper 2 Chainz, was released in late 2012 when he was 18. According to Complex, it soon peaked at number 20 on Billboard's Bubbling Under Hot 100 Singles chart.
However, although Smyth's career has been going strong since, it all came to a crashing halt on November 17, when — like many other hip-hop artists in recent years – he tragically and unexpectedly met his fate. 
B. Smyth died of pulmonary fibrosis at 28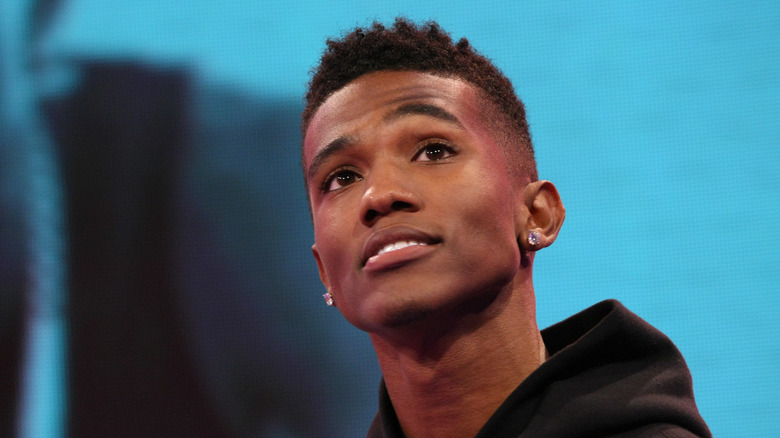 Bennett Raglin/bet/Getty Images
On November 17, R&B singer B. Smyth's older brother Denzil made a video post on his Instagram page in which he revealed that his brother died that morning after "a long battle with pulmonary fibrosis." According to the Mayo Clinic, pulmonary fibrosis is a lung disease which has no cure and often unknown causes. 
In the video, Denzil said, "It's very tough for me to make this video because I thought I never would have to make something like this." He revealed that Smyth always talked about how much he loved his fans, and wrote, "My brother was very excited to see a lot of you create challenges for his latest released single #Twerkoholic part 2 while he was in the ICU, it really brought him a big smile to his face."
Denzil also thanked his brother's many fans in the caption, writing, "On behalf of my brother and my family we want to say thank you to all of you for all of your love & support throughout the years. We ask for privacy during these difficult times."