Kim Cattrall Pays Tribute To Late Brother At Memorial Service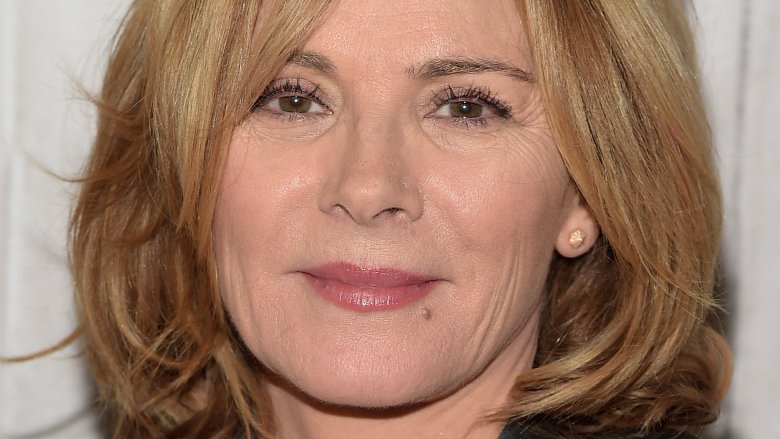 Getty Images
The Sex and the City star is mourning the loss of her brother.
On Saturday, Feb. 24, 2018, Kim Cattrall lit a candle and said a prayer at a memorial service in Scotland in honor of her late brother, Christopher, Us Weekly reports.
"Thank you to St Cuthbert's Parish Minister in Edinburgh Reverend Peter Sutton and our wonderful, joyful Scottish friends for making us laugh today," the 61-year-old actress later wrote on Instagram, sharing a snapshot of herself with the minister and an unidentified man.
She continued, "Lighting a candle in memory of our brother, son, father & husband, Christopher Adrian Alexander Cattrall. Forever in our thoughts. RIP xo."
As Nicki Swift previously reported, Cattrall's brother was found dead on Feb. 4, only hours after he was reported missing in Canada. The actress had previously issued a plea on social media to help find him. He was 55 years old. 
"It is with great sadness that myself and my family announce the unexpected passing of our son and brother, Chris Cattrall," Cattrall announced at the time, captioning a photo of herself with her brother. "At this time we ask for privacy. We want to thank you all on social media for your outpouring of love and support in this trying time."
Following Christopher's death, Cattrall infamously refueled her alleged ongoing feud with former SATC co-star Sarah Jessica Parker, who she slammed for publicly offering her condolences. 
Calling Parker "cruel" and saying she doesn't "need" her support on Instagram, Cattrall added, "You are not my family. You are not my friend. So I'm writing to tell you one last time to stop exploiting our tragedy in order to restore your 'nice girl' persona."
While Parker has yet to respond to Cattrall, who previously insisted that the two "were never friends" after the third SATC movie was canceled, she later dismissed rumors of a feud.
"I never talked about it, except [to say] that some of us were disappointed [about the movie not happening]," the Divorce star told People. "But I never responded to the conversation Kim had with Piers Morgan, where she said things that were really hurtful about me."
Parker added, "So there was no fight; it was completely fabricated, because I actually never responded. And I won't, because she needed to say what she needed to say, and that is her privilege."