The One Thing That Hurt Katy Perry The Most In Her Divorce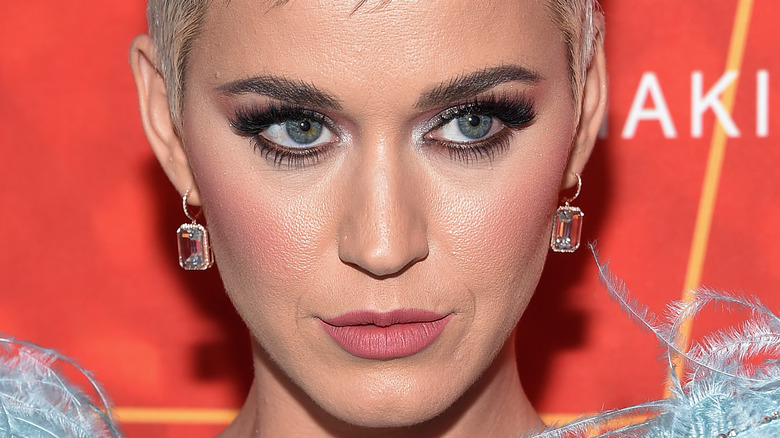 DFree/Shutterstock
Long before her relationship with Orlando Bloom, Katy Perry was married to comedian Russell Brand. The former lovebirds met on the set of Brand's film "Get Him to the Greek" in 2008 but did not start their romantic relationship until a year later. According to Us Weekly, things got heated between the pop star and the British jokester at an MTV VMAs after-party — prompting the start of their time together.
Perry and Brand wasted no time solidifying their love for one another and tied the knot after one year of dating. In his 2011 autobiography, "My Booky Wook 2," the comedian-turned-actor gushed about his whirlwind romance with the "California Gurls" singer. "From the first date, I changed," Brand recalled (via The Washington Post). "No more women. Well, actually, thousands of women. I wake up to a different one each day, they're all her."
Despite initially denying reports that their marriage was in trouble, the couple eventually announced plans to divorce in December 2011, less than a year after they walked down the aisle. Perry has since spoken out about her separation from Brand and revealed the one thing that hurt her the most in their divorce. 
Katy Perry was broken up with via text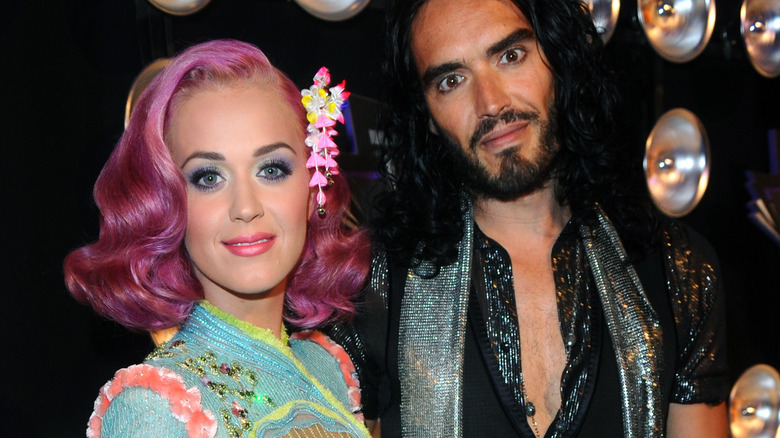 Anthony Harvey/Getty Images
According to sources close to Katy Perry and Russell Brand, the couple had an explosive argument in the days leading to their divorce. An insider told Us Weekly that the two came to blows over where to spend their 2011 holiday vacation. "She was like, 'F*** you. I'm going to do my own thing.' Russell replied, 'Fine, f*** you too," the source alleged. Brand filed for divorce on December 30, citing irreconcilable differences. "Sadly, Katy and I are ending our marriage," Brand confirmed in a statement. "I'll always adore her and I know we'll remain friends."
The one thing that hurt Perry the most? The way the stand-up comic informed her their marriage was over. "He's a very smart man, and I was in love with him when I married him," Perry told Vogue in 2013. "Let's just say I haven't heard from him since he texted me saying he was divorcing me December 31, 2011." Despite the impersonal way Brand broke the news of their divorce, Perry admits that she doesn't place all the blame on the "Get Him to the Greek" star for the end of their union. "I have to claim my own responsibility in things. I do admit that I was on the road a lot," she explained. 
Katy Perry and Russell Brand have both moved on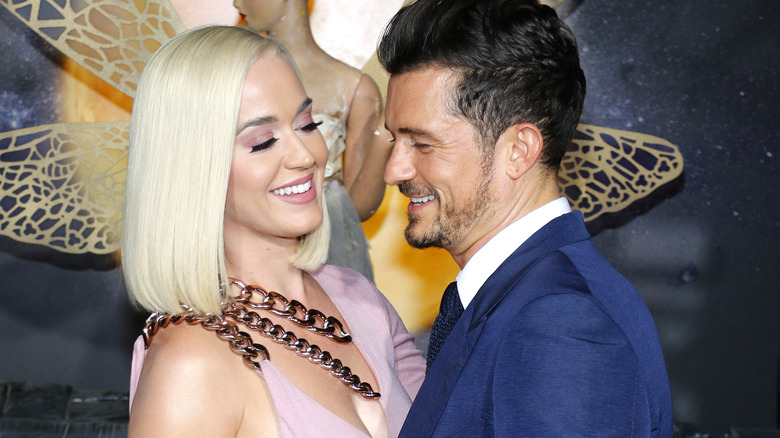 Tinseltown/Shutterstock
Russell Brand has also opened up about his marriage to Katy Perry and his current feelings about the pop star. "I really tried in that relationship," Brand said during a TikTok Live session (via Hello Magazine). "I have nothing but positive feelings for her." And while their marriage had a seemingly messy end, both stars have moved on to new romances. In 2017, Brand married author Laura Gallacher, whom he first met as a teenager. "I hadn't seen Russell for years... I came down the steps to the canal, and Russell was standing there," she told the "Made by Mammas" podcast (via The Mirror). She added, "We both immediately knew it was going to be serious."
Perry has also found love elsewhere. The "Swish Swish" songstress got engaged to her on-again, off-again boyfriend, Orlando Bloom, in 2019. Perry shared the news on her Instagram, alongside a selfie of herself and her fiancé, writing "Full bloom." Perry and Bloom went on to welcome their first child together, Daisy Dove, a year later.