The Fan Theory Behind Why Below Deck Season 4 Didn't Have A Reunion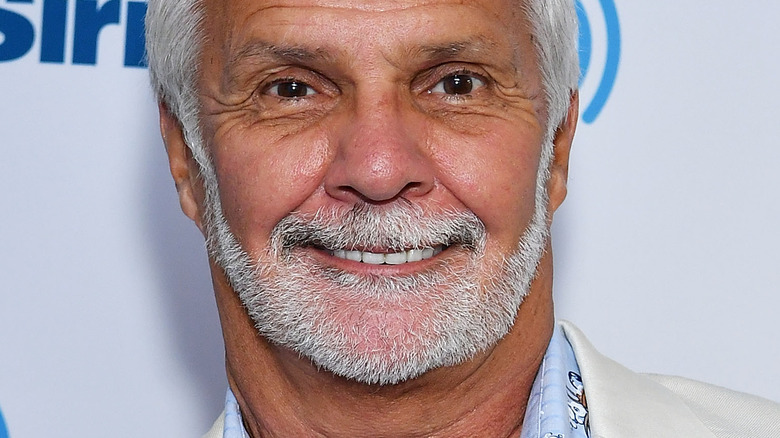 Slaven Vlasic/Getty Images
When "Below Deck" first aired in 2013, viewers were mesmerized by the dramatic goings-on amongst the crew members and guests aboard a luxury motor yacht. During the premiere episode, the crew had to deal with the guests possibly having illegal drugs on board and Captain Lee Rosbach had no choice but to kick them off the boat (via Bravo).
Throughout the season, Rosbach found himself dealing with the crew's rowdy behavior and right before the Season 1 finale, Second Engineer C.J. LeBeau abruptly quit the show, per Us Weekly. Naturally, all the drama had to be discussed during the reunion and it didn't disappoint. When asked who he would work with again, Rosbach named Adrienne Gang, David Bradberry, Eddie Lucas, and Ben Robinson but emphatically said he would not work with Aleks Taldykin again, per Bravo.
Following the "Below Deck" premiere, all the following seasons have had a reunion. However, only one season skipped out on the reunion and left fans hanging. Although Bravo never stated why Season 4 was reunion-less, fans have their own theories.
Below Deck fans think the reunion was canceled because of Kate Chastain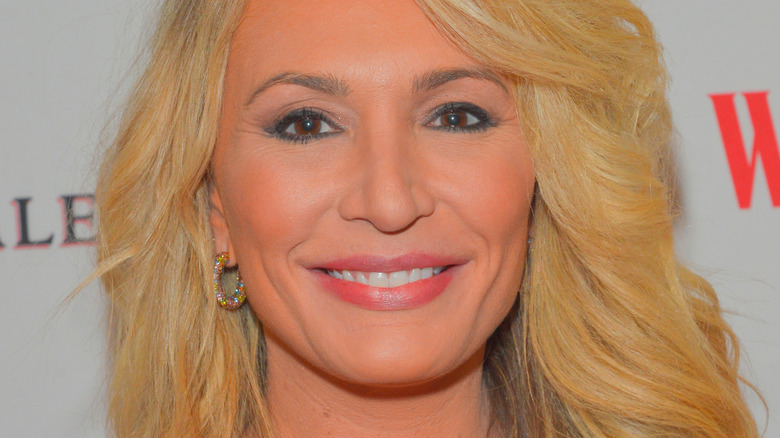 Ron Adar/Shutterstock
During "Below Deck" Season 4, Kate Chastain revealed that she was in a relationship with a woman she had met at a bar, per Bravo. Later in the season, her girlfriend Ro Hernandez surprised her with a visit, leaving Chef Ben Robinson a bit stunned. After Season 4 wrapped, Chastain was in the news for her arrest after a physical altercation with Hernandez, per People. According to reports, Chastain bit Hernandez in several places on her body and allegedly "strangled" her. Chastain was arrested and charged with domestic violence. The charges were later dropped from a felony to a misdemeanor, per Radar.
Months after the arrest, Chastain announced on Twitter that there would be no "Below Deck" reunion. Many fans expressed their disappointment. "@Andy Wait?!? What?!? No reunion? Oh man," one Twitter user replied. "Why no reunion?!?!? I am so disappointed that so many questions will go unanswered. What is the deal, @Andy?" another wrote. Although fans asked why the reunion was canceled, Chastain remained mum.
A "Below Deck" fan later took to Reddit to ask why there wasn't a Season 4 reunion. One user replied, "I read somewhere that they didn't have a reunion cause of what was going on with Kate and Ro." Another elaborated, "Domestic violence charges on both sides. The charges were eventually dropped, I believe." Following the drama, Chastain returned newly single for Season 5 and there have been reunions for every subsequent "Below Deck" season since.
Other Below Deck shows that skipped reunions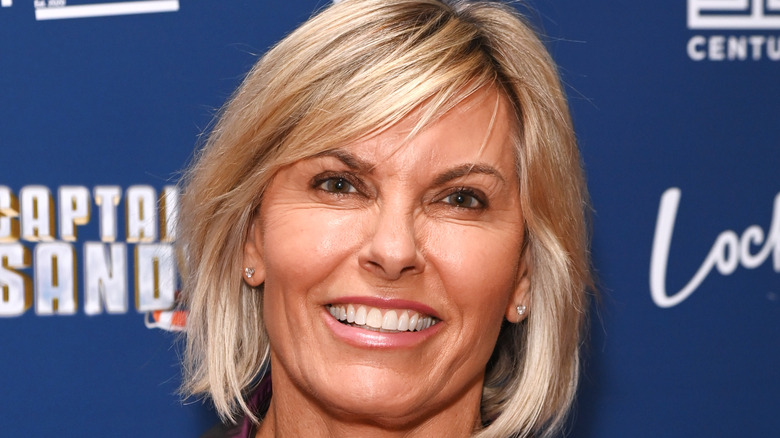 David M. Benett/Getty Images
"Below Deck Mediterranean" has been wildly popular since the spin-off premiered in 2016. Fans particularly loved the reunions to get answers to questions they had throughout the season. However, after a very drama-filled Season 4, Bravo decided not to run a reunion, per Decider. Captain Sandy Yawn confirmed the news on Twitter. "Sad, but true. You can always catch up with our thoughts on this season on @BravoTV After Show," she wrote. When a fan called out producer Andy Cohen, he tweeted, "Not my decision!" A "Below Deck Med" fan was not happy with his answer and replied, "You owe the viewers more than this generic answer. Who's decision and why? This season blew MOST of the boring ["Real Housewives"] seasons/reunions out of the water. WHY?"
Another fan-favorite show to miss a reunion was "Below Deck Down Under" Season 1. When asked why the series didn't have one, deckhand Brittini Burton told Showbiz CheatSheet, "I think it's just ... Peacock." Burton and her castmates Aesha Scott and Tumi Mhlongo took matters into their own hands and hosted their own reunion on Instagram Live. Although it wasn't the same as having the full cast together with Andy Cohen, their get-together was able to tide over "Below Deck" fans who live for the reunions.