Jimmy Kimmel Talks 2017 Best Picture Flub Ahead Of 2018 Oscars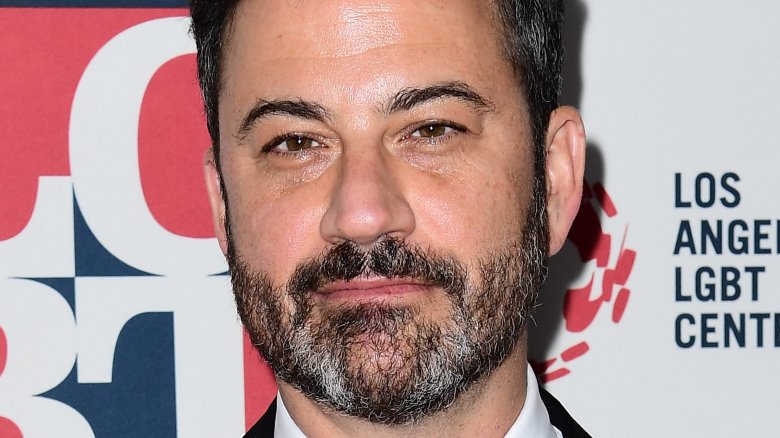 Getty Images
The Jimmy Kimmel Live! host doesn't mind when things go wrong.
In a sneak peek clip of his upcoming Good Morning America interview, Jimmy Kimmel opened up about the most infamous mishap at last year's Oscars ceremony — when presenters Warren Beatty and Faye Dunaway were given the wrong envelope and accidentally announced La La Land as the winner of Best Picture instead of Moonlight.
"I'm still not clear on how the wrong envelope got into Warren Beatty's hands," Kimmel, who is gearing up to host the 2018 Oscars, said (via Us Weekly). "Color coding might be a nice thing to think of this time around but I'll be honest, it would be funny if it happened again."
He then joked, "The biggest safeguard there is is that this company PricewaterhouseCoopers will literally have to go out of business if they do it a second time, so I think they'll have to be very, very careful."
But that's not to say the comedian is too concerned. "I like when things go wrong, I'm OK with it," Kimmel admitted. "People don't even realize this but during our rehearsal [last year], on the day of the Oscars, the whole set fell down. I'm not talking about a little piece of set, I'm talking about a huge wooden structure came crashing down to the floor."
As Nicki Swift previously reported, Kimmel, 50, was chosen to host the awards show for the second year in a row in May 2017. At the time of the announcement, Academy President Cheryl Boone Isaacs called him "one our finest hosts in Oscar history."
This year's nominations were announced just last month, with Guillermo Del Toro's The Shape of Water in the lead with 13 noms. Additionally, the likes of Gael García Bernal, Mary J. Blige, Andra Day, Natalia LaFourcade, Miguel, Keala Settle, Sufjan Steven, and Common will be hitting the stage on Hollywood's biggest night to perform the year's nominated songs.
Kimmel's GMA interview will air on Tuesday, Feb. 27. Meanwhile, the 90th Academy Awards will air live on Sunday, March 4, 2018, at 7 p.m. EST on ABC.