Brandy Returns To One Of Her Most Iconic Roles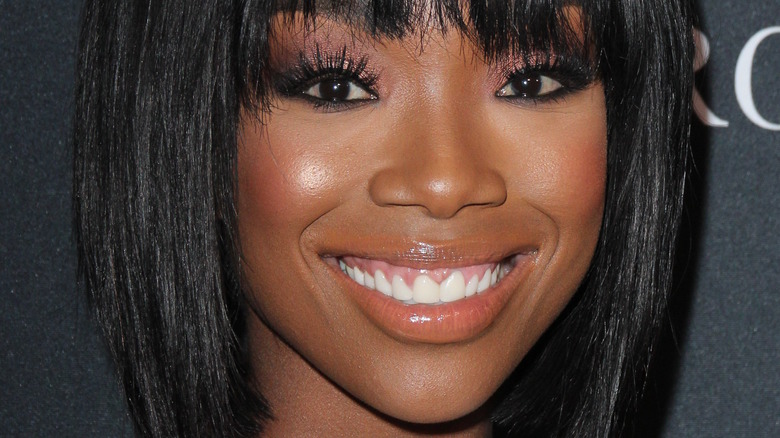 Kathy Hutchins/Shutterstock
Many would call it a dream come true to play one of Disney's leading ladies, but few actually have the opportunity to do so. But the glass slipper fit perfectly for one music sensation. In 1997, R&B singer Brandy starred as the title role in the Rodgers & Hammerstein film "Cinderella." Whitney Houston acted alongside Brandy, appearing as her Fairy Godmother. Whoopi Goldberg, Jason Alexander and Bernadette Peters rounded out the cast. This particular film version was also a breakthrough moment in cinema, as Brandy made history as the first Black Disney princess.
In a 2021 piece for Entertainment Weekly, Brandy recalled her experience working on "Cinderella," which went on to receive wide critical acclaim. She remarked, "It was a game changer, like it was just so different, and it just gave everyone an opportunity to just play these iconic characters, and see it in a different way. It was just so magical."
Now, fans who loved Brandy's performance will be absolutely delighted to learn that the star isn't done with Cinderella just yet!
Brandy is taking on Cinderella again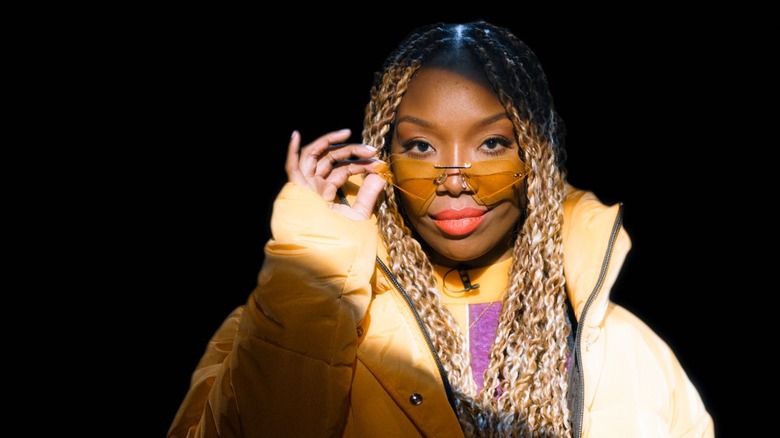 2020hha/Getty Images
Brandy's back! Disney has just revealed that the former "Cinderella" star will reprise the title role in the upcoming Disney+ film "The Pocketwatch," per E! News. According to the outlet, the movie, which is a recent installment of the "Descendants" series, will also feature Rita Ora as the Queen of Hearts. In the series, descendants of notable Disney heroes and villains reside in two lands. The streamer explains, "The bold new story of 'The Pocketwatch' returns to these lands and also takes audiences through the rabbit hole to the hostile unincorporated territory of Wonderland, a magical, mysterious place made famous in 'Alice in Wonderland.'"
It's a fairytale beginning for fans, who couldn't be more thrilled about Brandy's return. People took to Twitter to comment on the hype, with one user tweeting, "descendants spin-off film is bringing back brandy's cinderalla... yeah i'm sorry this is truly disney channel's best franchise." Another person expressed their excitement, writing, "h*** yeah! there has never been a better portrayal of Cinderella since her, so this only makes sense." At the time of this writing, there's no release date set for "The Pocketwatch." Stay tuned.