Julie Chrisley's Lawyers Have One Request Ahead Of Her And Todd's Prison Sentencing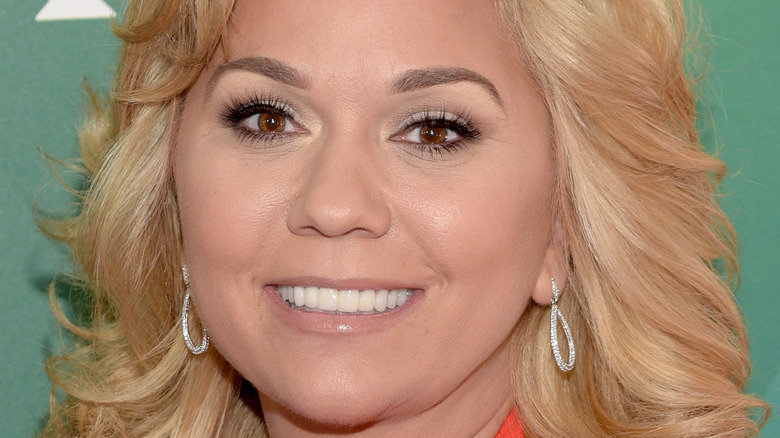 Jason Kempin/Getty Images
Todd Chrisley and Julie Chrisley's legal nightmare has worsened as the two reality stars are now facing a substantial amount of time behind bars. In June, the "Chrisley Knows Best" stars were found guilty of federal tax evasion and bank fraud. According to People, the television personalities were accused of conspiring to use falsified documents to defraud smaller banks out of $30 million in loans. As a result of the guilty verdict, the couple is currently facing up to 30 years in prison.
The Chrisleys are set to be sentenced on November 21, 2022, with federal prosecutors insisting the two serve lengthy prison terms. "The jury found that Todd and Julie Chrisley committed multiple fraud schemes for several years and their accountant, Peter Tarantino, filed false corporate tax returns on their behalf," said U.S. Attorney Ryan K. Buchanan (per Fox 5 Atlanta). 
Now Julie's lawyers have made a special request, which she hopes will ease her potential time behind bars.
Julie Chrisley is seeking a staggered prison sentence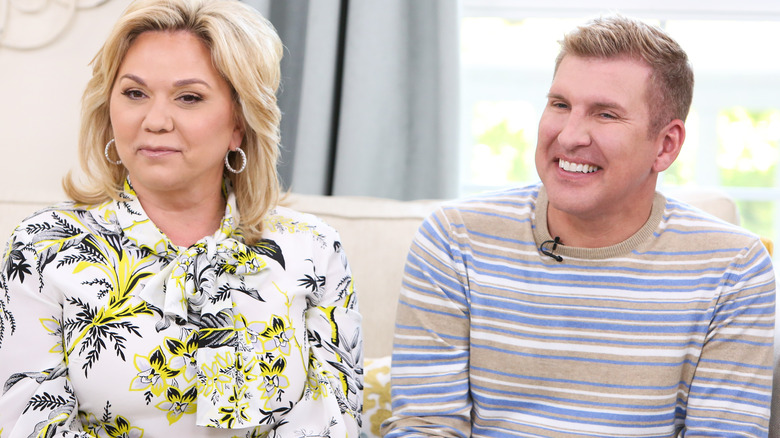 Paul Archuleta/Getty Images
Todd Chrisley has spoken candidly about his family's legal turmoil. During a June episode of the family's "Chrisley Confessions" podcast, the reality star was disheartened by his family's predicament. "We wanted to let everyone know that it's a very sad, heartbreaking time for our family right now," Todd said. "But we still hold steadfast in our faith and we trust that God will do what he does because God's a miracle worker — and that's what we're holding out for." He continued by asking their listeners to send prayers instead of gifts, as the family was trying to "move forward" amid the ongoing controversy.
Julie Chrisley's lawyers have made a special request to the court in hopes of maintaining her family's close bond. According to ABC News, they have asked for a sentence of probation, restitution, and community service, stating that Julie had a minimal role in the controversy and has no prior convictions. However, if both she and Todd receive jail time, Julie's lawyers have requested that their prison terms be served at different points. 
Per the outlet, Julie hopes to remain on supervised release until their young granddaughter Chloe Chrisley's 18th birthday or until the end of Todd's prison term. According to Life & Style, the couple currently has full custody of 10-year-old Chloe, who is the daughter of Todd's eldest son, Kyle Chrisley.