Inside Lindsie Chrisley's Love Life Since Her Split From Will Campbell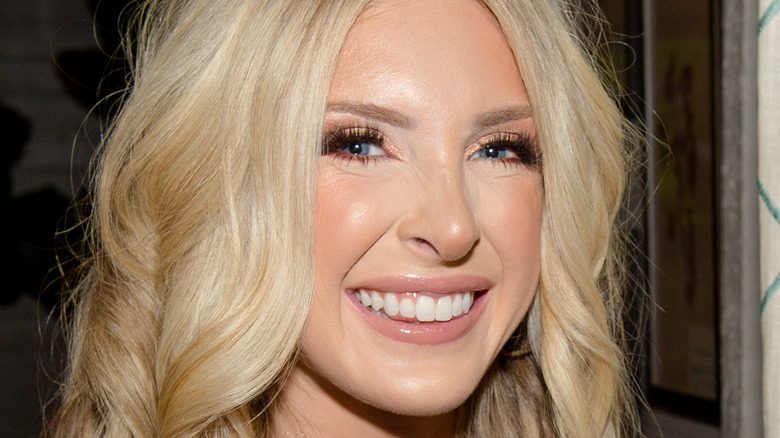 Marcus Ingram/Getty Images
After going through a tumultuous relationship in the past, Lindsie Chrisley is finally opening up to fans about love. It's only been a year since the "Chrisley Knows Best" star's divorce from Will Campbell, per E! News. Before separating, Chrisley and Campbell had been together for nine years and welcomed a son named Jackson. At the time of their split, Chrisley revealed via Instagram that the decision was mutual and they "maintain the greatest respect and love for one another." Chrisley explained she was choosing to focus on this new chapter for her and Jackson. 
But only a year after her divorce, fans began to speculate that Chrisley was in love once again after she hinted she was off the market. Rumors began when she asked fans for advice about the right time to share something special. "Have you ever had something (or someone) sweet that you wanted to keep close to you for a while before sharing with the people in your life?" Chrisley wrote on Instagram. "When did you know it was the right time to share?" Although fans didn't press Chrisley about what that "something sweet" in her life was, when Chrisley decided to open up, fans were more than happy to see she was in a new relationship. 
Lindsie Chrisley is dating a new man following her divorce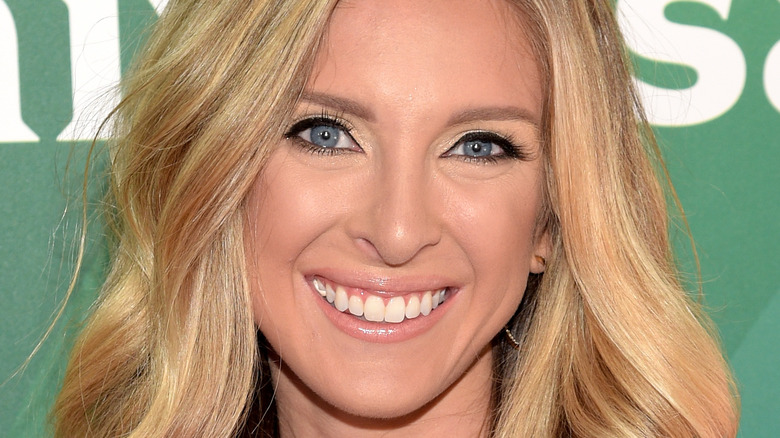 Jason Kempin/Getty Images
A year after her split from Will Campbell, Lindsie Chrisley revealed to fans that she has a new man. Taking to Instagram, Chrisley posted a video collage of photos showcasing her and her beau smiling and looking utterly in love. The video included the song "Prayed for You" by Matt Stell, which Chrisley says matches what she did with her new relationship. "I prayed for you," Chrisley captioned the video, "He waltzed into my life unexpectedly and swept me off my feet."
While Chrisley's new relationship has been a whirlwind, she also revealed it hasn't been perfect — but that it's okay if it isn't. "I've learned that I'm truly not seeking perfection at this stage in my life and who decides what's perfect anyway," Chrisley wrote. "I can't wait to see how we grow together in all aspects." While Chrisley didn't reveal her new love's name, Life & Style magazine reports her new man is Thomas Mollura, and the two went to the same high school together before reconnecting. 
Fans were happy to see Chrisley embracing this new chapter. And Chrisley is too. She wrote, "For the first time in a long time, I feel like I'm exactly where I'm supposed to be."
Lindsie Chrisley says her divorce taught her the importance of family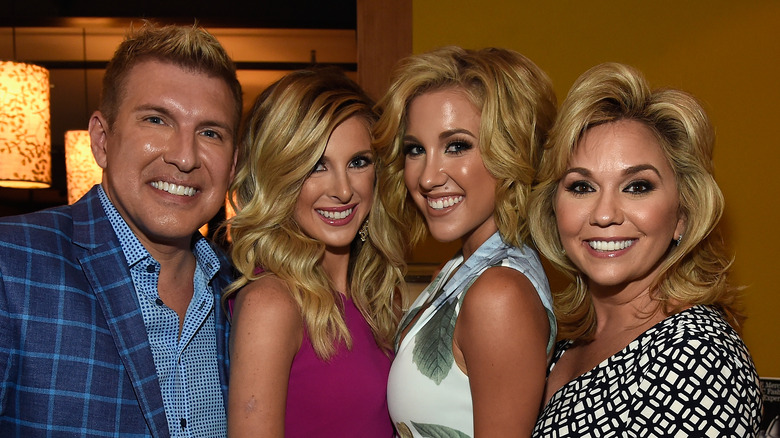 Rick Diamond/Getty Images
Following her divorce from Will Campbell, Lindsie Chrisley hasn't just found a new boyfriend. Instead, the reality star revealed her divorce also gave her a new appreciation for relationships that had gone by the wayside — especially ones with her family members.
Before her divorce, Chrisley and her father, patriarch Todd Chrisley, had a strained relationship. Things became rocky shortly after the family began their reality TV show, "Chrisley Knows Best." While much of the strain remained private, Todd claimed there was tension because of Lindsie and Campbell's elopement. He also claimed that Lindsie harbored jealousy against her siblings, per Us Weekly. With that, the two had little communication, and Lindsie blocked Todd on social media.
But after announcing her separation from Campbell, Lindsie revealed the importance of family and relationships became highlighted to her. Todd posted a sincere message to Lindsie on Instagram at the time of her divorce. Lindsie explained when she saw those words, they put things into perspective for her. "Nothing is worth being estranged from your family," Chrisley said on her "The Southern Tea" podcast, per E! News. "Swallow your pride. Get into your Bible. Have the conversations because that's all the time that I will never be able to get back."