Why Shia LaBeouf And Hilary Duff Never Made It Past The First Date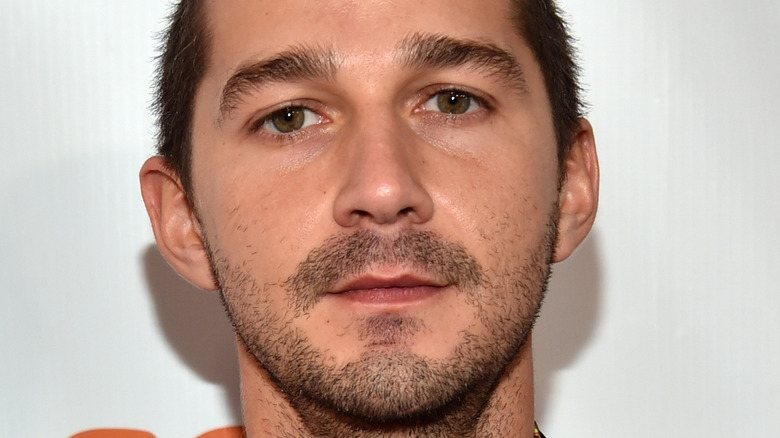 Alberto E. Rodriguez/Getty Images
This article includes discussion of domestic violence and sexual assault.
"Transformers" star and former Disney Channel kid Shia LaBeouf has been accused by some of his ex-girlfriends of abuse and manipulation. In December 2020, British singer FKA twigs filed a lawsuit against LaBeouf, her former boyfriend and "Honey Boy" co-star, accusing him of sexual battery, "relentless abuse," inflicting emotional distress, and assault, per The New York Times. She alleged LaBeouf also knew he was passing along a sexually transmitted disease, a claim that was included in her court documents. "What I went through with Shia was the worst thing I've ever been through in the whole of my life," she told the outlet.
Shortly after FKA twigs came forward, "Chandelier" singer Sia tweeted, in part, "I too have been hurt emotionally by Shia, a pathological liar, who conned me into an adulterous relationship claiming to be single" (via the Los Angeles Times). The artist also told The Times, "It turns out he was using the same lines on me and [FKA twigs], and eventually we found out because we ended up talking to one another." LaBeouf, for his part, admitted some degree of culpability, telling The New York Times, "I have been abusive to myself and everyone around me for years. I have a history of hurting the people closest to me. I'm ashamed of that history and am sorry to those I hurt." However, he subsequently denied all the allegations in twigs' lawsuit, per Rolling Stone.
Decades before LaBeouf's alleged abuses, he was a child actor celebrated for his comedic chops, and he once had a date with another Disney star.
If you or someone you know is dealing with domestic abuse, you can call the National Domestic Violence Hotline at 1−800−799−7233. You can also find more information, resources, and support at their website.
If you or anyone you know has been a victim of sexual assault, help is available. Visit the Rape, Abuse & Incest National Network website or contact RAINN's National Helpline at 1-800-656-HOPE (4673).
Shia LaBeouf had the Worst Date Ever with Hilary Duff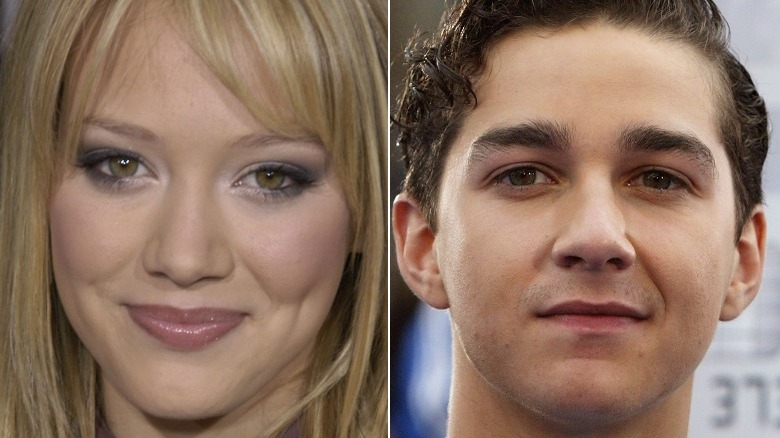 Mark Mainz & Dan Steinberg/Getty
In 2002, while Shia LaBeouf was starring in the Disney Channel show "Even Stevens," he had a date with a fellow DC star — none other than Lizzie McGuire herself, Hilary Duff. It might be hard to envision these two together, and as it turns out, they had a hard time envisioning it as well. According to LaBeouf, their brief connection was a one-date-and-done disaster.
Speaking with the (now defunct) outlet Details magazine, the "Disturbia" actor told a reporter numerous stories, with only a short line about his Duff date making it into the article. Recalling his sushi dinner with the former Disney starlet, LaBeouf characterized the evening as "probably the worst date either of us has ever had."  Hmmm, was it the sushi? Shia, did you give Lizzie McGuire mercury poisoning? The people need answers! 
While 2002 was a long time ago, some of those who knew LaBeouf back in the day say he was a tough cookie to crack even then. His "Even Stevens" co-star Christy Carlson Romano posted a YouTube video in 2021 where she revealed that she and the "Transformers" star used to butt heads, and that LaBeouf's father brought a "negative presence" to set. For her part, Duff has never commented on the Worst. Date. Ever. debacle, most likely because in 2011 when LaBeouf spilled the beans, she was married to Canadian hockey star Mike Comrie. They tied the knot in 2010, but ended up divorcing in 2016. Duff is now married to singer-songwriter Matthew Koma.
Shia LaBeouf has since married and had a baby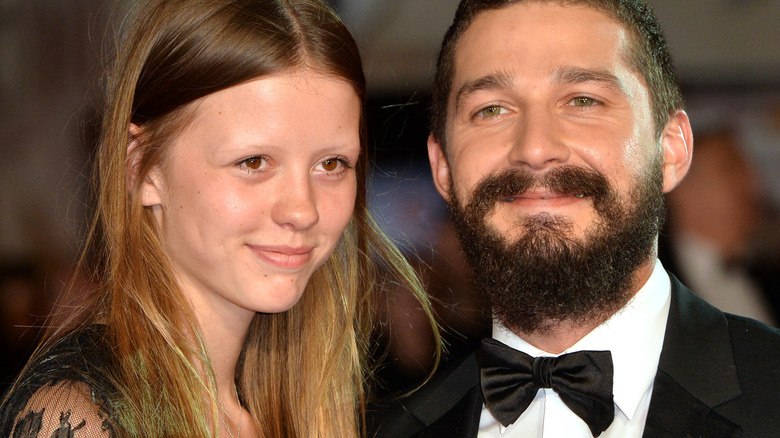 Anthony Harvey/Getty Images
"Nymphomaniac" star Shia LaBeouf has also ventured into the holy state of matrimony. In 2016, after dating for four years, he married actor Mia Goth, per Us Weekly, separating two years later. Though LaBeouf filed for divorce, the exes were spotted out together again in 2020 wearing their rings. 
In early 2022, Goth was spotted with a baby bump, and then by August, LaBeouf confirmed Goth had given birth to a baby girl. The actor wrote an open letter to "Don't Worry Darling" director Olivia Wilde, who claimed she had fired him from the movie, to clear the air and speak about his life. Published by Variety, the letter revealed that his daughter's name is Isabel. Speaking about his marriage, he added, "Mia, my wife & I have found each other again & are journeying toward a healthy family with love and mutual respect."