Inside The Bold And The Beautiful Star Karla Mosley's Heartbreaking Eating Disorder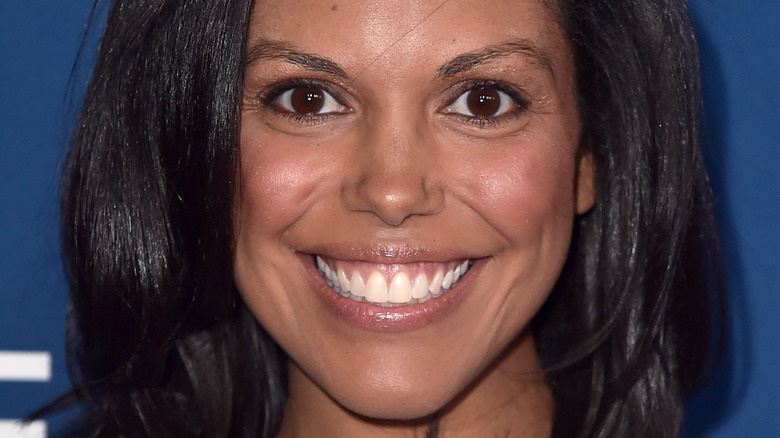 Alberto E. Rodriguez/Getty Images
The cast of "The Bold and the Beautiful" has certainly seen its fair share of drama both on and off-screen. In 2007, Sean Kanan, who plays bad boy Deacon Sharpe on the hit CBS soap, was arrested for driving under the influence, according to Soaps. The story of Winsor Harmon's very public arrests has also raised eyebrows over the years. There have also been many stars who have dealt with personal battles. Ashley Jones (Bridget Forrester) not only divorced her husband, Joel Henricks, in 2019, but she also slapped him with a restraining order, according to TMZ. Don Diamont (Bill Spencer) also found himself in a very scary situation when he was granted a temporary restraining order from a deranged fan, per Soap Hub. What's more, Annika Noelle (Hope Logan) wrote a heartbreaking and touching essay on losing a child for Glamour in October 2021.
Karla Mosley, who played Maya Avant on "B&B" from 2013 to 2019, also dealt with a difficult experience that she went public with in 2018: her eating disorder. Mosley told NPR in 2019 that she felt compelled to tell her story because eating disorders "seemed like it was a white, rich, female, adolescent disorder," when in reality, it affects all types of people.
If you need help with an eating disorder, or know someone who is, help is available. Visit the National Eating Disorders Association website or contact NEDA's Live Helpline at 1-800-931-2237. You can also receive 24/7 Crisis Support via text (send NEDA to 741-741).
Karla Mosley says she didn't fit in as a child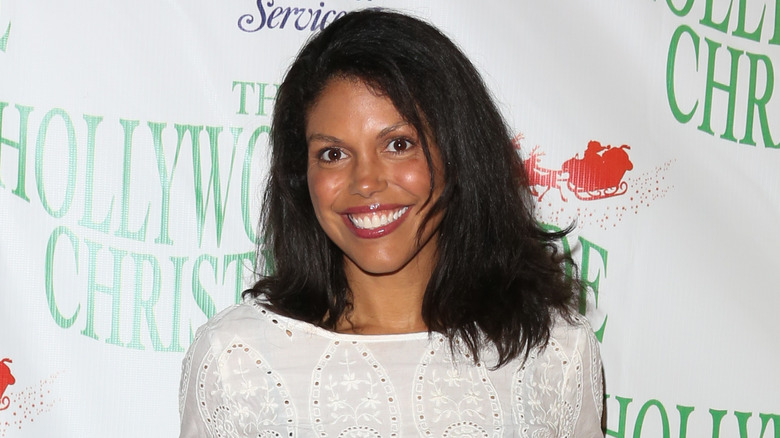 Paul Archuleta/Getty Images
As Maya Avant on "The Bold and the Beautiful," Karla Mosley might look like her life is perfect, but looks can be deceiving. In an essay for Glamour in 2018, Mosley admitted that she'd had an eating disorder in the past. What made her story so unique, though, is that Mosley pointed out that not many African-Americans admit to having the serious condition — at least not in public. In her essay titled, "Yes, Black Women Struggle With Eating Disorders Too," Mosley detailed her childhood as a girl of color in a predominately white community. She said she often got the message that her body wasn't of the same standards as her peers. She wrote, "The standard of beauty around me was literally impossible for me to achieve. And while I knew I'd never be blond or white, as my thighs grew bigger, my hips curved, and my butt and stomach rounded, I felt I could — or should — control that."
In 2017, Mosley reached a huge milestone when she revealed that she was "ten years free of bulimic behaviors," according to Soap Opera Digest. She also became an ambassador for the National Eating Disorders Association. These days she's focused on setting a healthy example for her daughters.
Karla Mosley wants to send a better message to her daughters
Now Karla Mosley is less focused on what she looks like in the mirror and more focused on the important things in her life, like her family. According to Soap Hub, the actress shares two daughters, Aurora Imani and Willa Josephine, with her partner Jeremiah Frei-Pearson. In an interview, Mosley told Soap Opera Digest that she loves her role as a mom. She said, " I absolutely love being a mother. I was fairly relaxed going into it — I don't know why!"
As a mother of two young girls, Mosley also said she is well aware of the challenges that come with social media and its impact on kids. As many of her fans probably already know, social media can be detrimental to a young person's self-worth and can even influence disordered eating habits (via Social Media Victims Law Center). Since she struggled with feelings of not being enough as a child, Mosley told Soaps that she is trying to send a better message to her children. She said, "There is something deadly about what social media can do and what bullying can do." Thankfully, Mosley's daughters have an excellent role model to look up to.