Patton Oswalt Celebrates Release Of Late Wife's Posthumous Book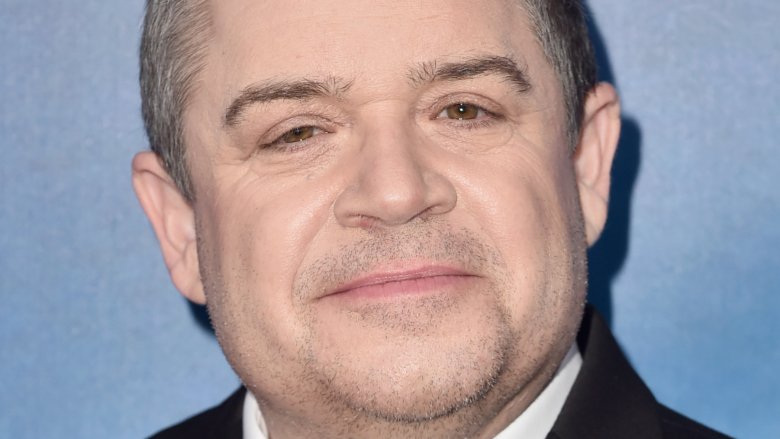 Getty Images
The comedian is honoring his late wife.
On Tuesday, Feb. 27, 2018, Patton Oswalt took to Twitter with a heartfelt message to celebrate the posthumous release of first wife Michelle McNamara's true crime novel, I'll Be Gone in the Dark.
"You did it, baby. The book is excellent, the writing brilliant," the 48-year-old actor wrote, captioning a photo of the book on McNamara's tombstone, which reads, "Daughter, Sister, Wife, Mother, Crimefighter, Writer, Poet, Perfect." 
He added, "You tried to bring kindness to chaos, which was your way. #IllBeGoneInTheDark #MichelleMcNamara."
According to Entertainment Weekly, Oswalt played a major role in ensuring the completion of McNamara's final project, which was 10 years in the making. It chronicles a woman's search for the Golden State Killer. "It's very painful," the A.P. Bio star said of the process. "I think other people are going to really love the book, but to me, there's so much that's left unsaid and unfinished."
McNamara's editor, Jennifer Barth, added, "If Michelle had been married to somebody else, I'm not sure that they would have pressed on with the book and been able to make it happen in the way Patton did. He's just been a real champion."
As Nicki Swift previously reported, McNamara tragically passed away in her sleep in April 2016 at the age of 46. It was later revealed that her cause of death was a lethal combination of prescription medication and a heart condition that went undiagnosed. Oswalt has remained open about processing his grief ever since, writing on the one-year anniversary of her passing, "One year in. Another year starting. It's awful, but it's not fatal."
Oswalt now cares for the couple's 8-year-old daughter, Alice. In November 2017, he married Hollywood Heights actress Meredith Salenger, 47, after the pair made their public debut in June.