Why The Young And The Restless Star Tracey E. Bregman's Boyfriend Once Got A Restraining Order Against Her Son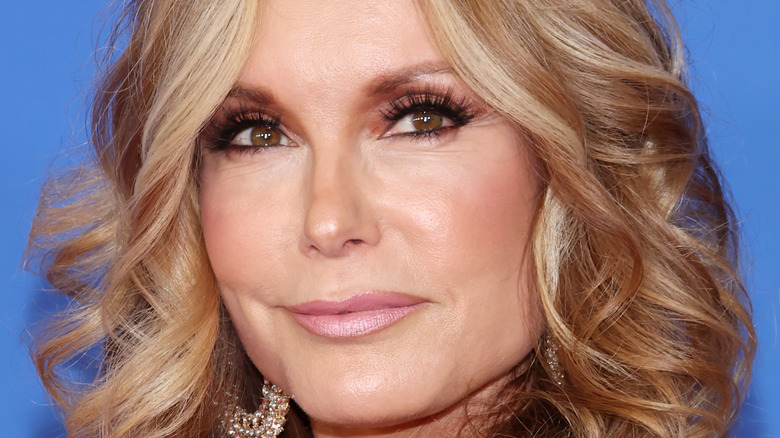 Amy Sussman/Getty Images
It's no surprise that many soap fans tune in to their favorite daytime television shows for all the dramatic storylines. But sometimes, the on-screen drama turns into real-life nightmares for the stars. Soap actors like Sean Kanan, Winsor Harmon, and Kirsten Storms have all found themselves on the wrong side of the law after being arrested for DUI, per Soaps. Tyler Christopher's personal and legal troubles have also been well-documented, according to TMZ, and there are many other real-life tragic stories of soap stars. In other words, life can be just as chaotic and controversial for some soap actors off-screen as it is for their characters on TV.
But if there's one daytime television star who has managed to keep her name out of the headlines over the years, it's "The Young and the Restless" star and "Days of Our Lives" alum Tracey E. Bregman. While she saves most of her drama for the cameras, there was a time when her son Landon Recht raised eyebrows for all of the wrong reasons.
Tracey E. Bregman's boyfriend Brian Landow clashed with her son Landon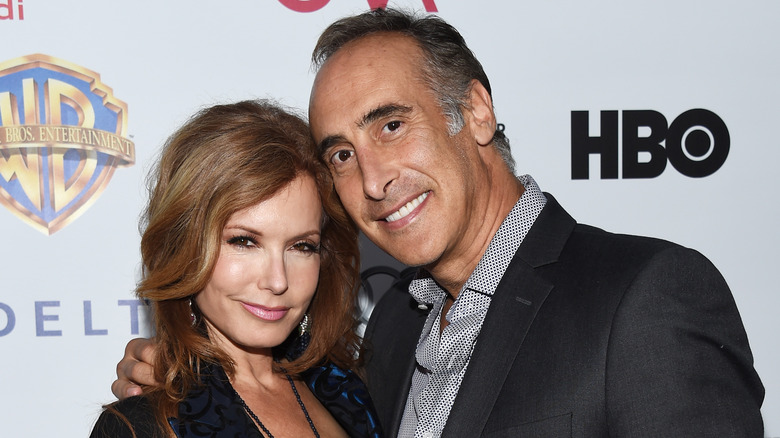 Amanda Edwards/Getty Images
Even though she's one of the biggest names in daytime television, Tracey E. Bregman likes to keep her personal life private. Her social media channels mostly highlight moments with her "The Young and the Restless" costars and the occasional throwback photos of her sons. However, in 2016, Bregman had some explaining to do when her then-boyfriend Brian Landow alleged that her son Landon Recht threatened to kill him, according to Entertainment Tonight. Things got so bad that Landow got a restraining order on the then-teenager. Court documents said that the young boy was supposedly "doing drugs and drinking late at night and disrespecting his mother and [Landow] when [they] were breaking his parties up." They also stated that Landow and Bregman discovered that Recht was growing $30,000 worth of marijuana in the home.
If that weren't enough, TMZ also reported that Recht tried to devise a plan to have his mother break up with Landow. His ideas included hiding women's underwear in Landow's car and mixing cocaine into his morning coffee. His plan obviously didn't work, and Recht was ordered to stay away from his mother's boyfriend. Today, things look very different for all of the men in Bregman's life.
Tracey E. Bregman and her family are in a much better place now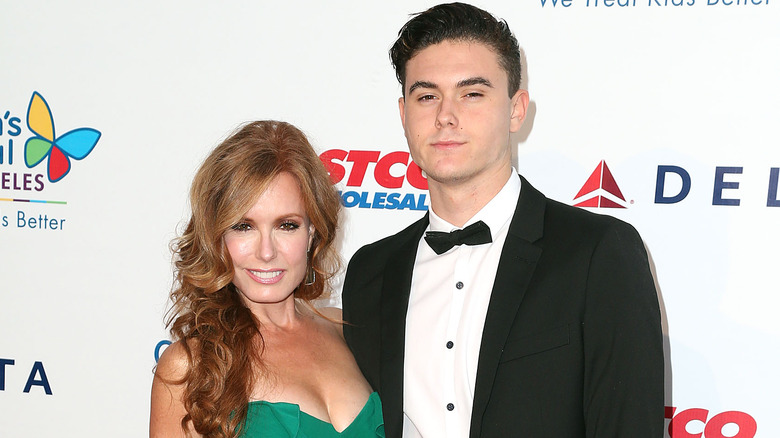 Frederick M. Brown/Getty Images
Though it probably wasn't easy for Tracey E. Bregman when her son was ordered to stay away from her boyfriend, she managed to make things last with Brian Landow for two more years following the restraining order. She eventually pulled the plug on the relationship, taking to Instagram in 2018 to detail "an interesting week of heartbreak and introspection" and announce her breakup.
That said, Bregman continues to support both of her sons, Landon and Austin Recht, and often pays tribute to them on Instagram. On October 18, 2022, the proud mama shared throwback photos of Landon for his birthday and wrote, "You are funny, speak your own language, which cracks me up, you are so handsome, talented and compassionate and empathetic." Landon is also pursuing a career in the entertainment industry, as detailed by Closer Weekly. Bregman also celebrated her son Austin's engagement in April, calling it the "best day ever." 
Clearly, Bregman and her family have moved on from the incident with Landow and seem to be in a much better place now — proving that, yes, even soap-worthy stories can have happy endings.