Real Life Tragic Stories Of Soap Opera Stars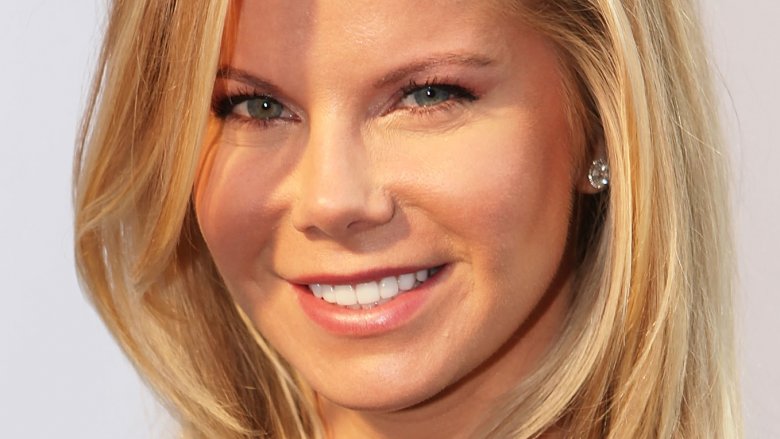 Getty Images
Soap operas are some of the longest-running stories the modern world has ever seen. Day after day, fans tune in to see the characters they love (and the characters they love to hate) go through some of the wildest situations imaginable. That's part of the allure, after all, and seeing these dedicated actors and actresses day in and day out makes their relationships with their fans unlike any other.
But in the case of some of daytime TV's finest thespians, their private lives have as much drama as anything written for the screen. From depression, to cancer battles, to accidental death, to suicide, these stars have weathered more tragedy than even the most talented screenwriters could fit into the few hours before Dr. Phil comes on.  
Let's take a look behind the glitz and glamour, and discover some of the real life tragic stories of soap opera stars.
The tragic suicide of Nick Santino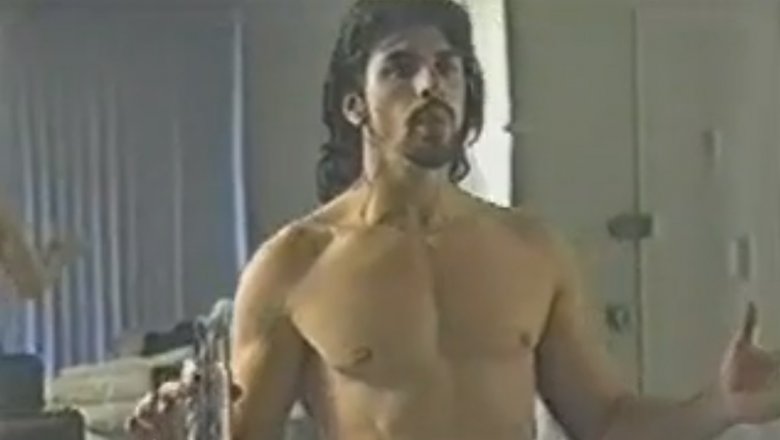 IMDb
Nick Santino appeared on All My Children and Guiding Light, but his off-screen life proved more heartbreaking than the story lines on those soaps. According to sources for the New York Post, Santino committed suicide on his 47th birthday in January 2012, "after he was forced to put his beloved dog to sleep under pressure from his Upper West Side condo and became wracked by grief." Sources claimed the trouble started when new regulations forbidding anyone from owning a pit bull were instated in the building. Though the ban reportedly didn't apply to dogs already living in the building, neighbors claimed Santino and his pit bull mix, Rocco, were being "harassed." 
Friend Stuart Sarnoff said Santino left behind a suicide note that said, "Today I betrayed my best friend and put down my best friend ... Rocco trusted me and I failed him. He didn't deserve this." He reportedly overdosed on pills hours after putting down his healthy 5-year-old companion, whom he'd rescued from a shelter several years prior.
A member of the condo board told the Post that Santino's death should not be connected to the building. "I'm sorry the man is dead," said Marilyn Fireman, "But it has nothing to do with the pet policy."
Gothamist reported that Rocco and Santino were both cremated and laid to rest together.
Kimberly McCullough's life could easily be a soap plot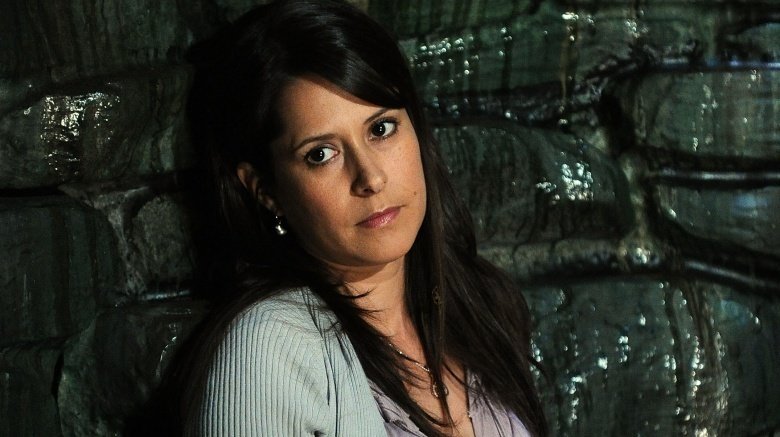 Best known for her recurring role on General Hospital, Kimberly McCullough also went behind the camera to direct an episode of Pretty Little Liars in 2015. In the middle of that high-profile project, she found out that she was expecting a baby girl. "That was probably the best day of my life thus far," she said in a blog post, "the one I will remember as 'having it all.'"
Tragically, McCullough suffered a miscarriage at 22 weeks. "My heart was so full and then it broke. I had lost my baby girl. It was too much. I didn't need to learn this lesson. I wasn't interested," she wrote in her blog. "But I wasn't in control. These things happen and, no, I don't believe they happen 'for a reason.'" 
In the post, McCullough spoke about other trials she endured that year, such as the loss of her beloved dog and a health scare involving a cyst on her brain. Through it all, McCullough said she was clinging to the positive. "I'm still processing, still healing ... One thing I am proud of however was that I allowed myself to be happy and to relish the moment. I sat in all that goodness and I can recall those feelings (when I'm having different ones) and hope that it can be like that again."
The serious allegations against Michael Muhney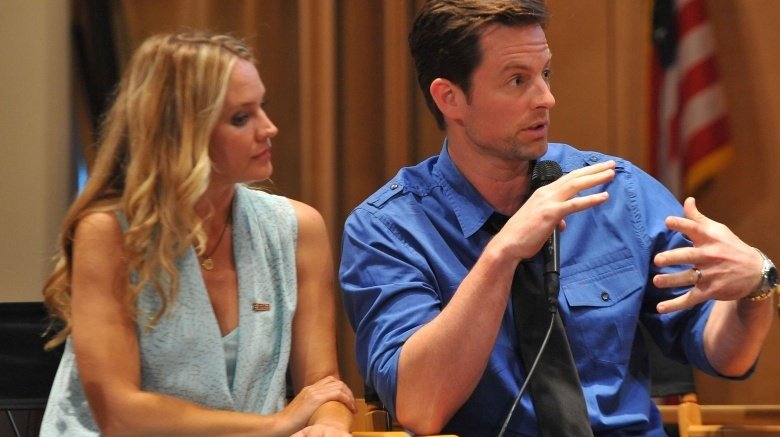 The Young and the Restless star Michael Muhney's troubles started in 2013 when TMZ reported that the actor who played Adam Newman was axed from the show amid accusations of sexual harassment. The married father-of-three allegedly groped co-star Hunter King, as well as bullied and harassed others on the set, according to sources who spoke with the tab.  
In October 2014, Muhney sat down with Australia's TV Week Soap Extra (via Soap Central) to address the scandal. He denied the allegations by saying there was never a complaint about him in any "official capacity." He also said that leaving the show was his decision, not the other way around. "I remember sitting down in the final ten months of my tenure with the executive producer and saying, 'Things have to change. You guys are going to have to fire me or I'm going to have to quit.'"
In February 2017, Muhney claimed on The Peloton Brief Podcast: Real Talent with Phil Gaimon (via  She Knows), that a private investigator he hired to look into the groping "rumor" discovered that the whole thing was started by "a blogger in Florida."
King has never spoken publicly about the allegations, so the whole thing remains messy, with Muhney still on the defensive years later. To make matters worse for the embattled actor, he also suffered a concussion and other minor injuries from a nasty bike accident in April 2016, and he had to have skin cancer removed later that year, according to Soap Opera Digest.
Kassie DePaiva's fight for her life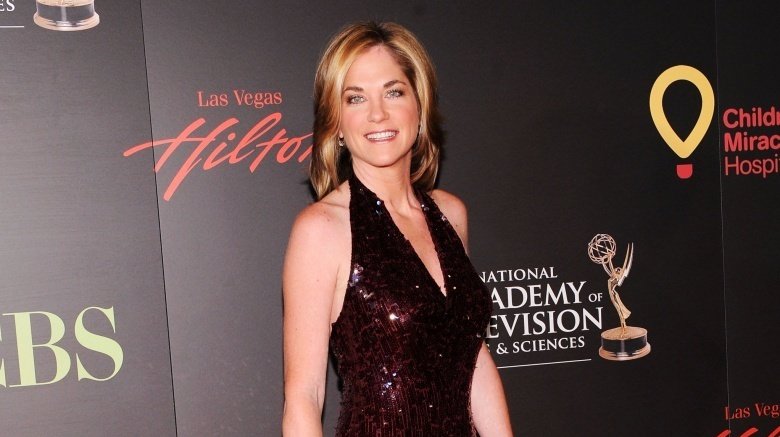 From One Life to Live and General Hospital to Guiding Light and Days of Our Lives, Kassie DePaiva is a familiar face in the world of daytime soaps. When her character, Eve Donovan, of NBC's Days of Our Lives, disappeared in February 2016, fans wanted to know what was going on. When she didn't return in the summer as expected, there was even more concern. It wasn't until the end of August 2016 that DePaiva revealed she'd been diagnosed with leukemia during the summer's filming hiatus. She wrote on her personal web site (via People) that she spent six weeks in the hospital, but doctors told her the prognosis was good.
"I consider this just a bump in the road," DePaiva wrote. "I have amazing prayer warriors, family, and friends that have been extremely supportive and life affirming throughout this."
On Feb. 4, 2017, the actress announced on her Facebook page that she'd beaten the disease, and in November 2017, she updated her website with news that she was "still in remission," although she continues to have bone marrow biopsies every four months and blood work every six weeks to confirm that she's cancer free.  
Ingo Rademacher's real-life heartbreak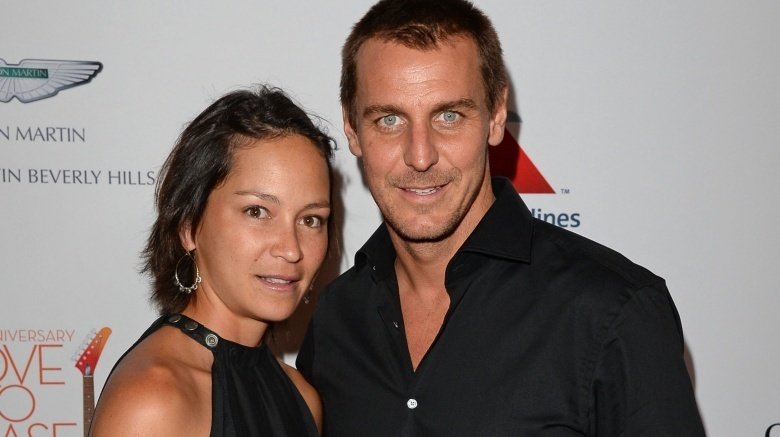 General Hospital star Ingo Rademacher returned to the soap after a five year hiatus in July 2016. It was good news for the long-time star of the series, who admitted to Soaps in Depth, that he never really knew the reason that his character, Jasper Jacks, was written off in 2011. But the joy of returning to the show that he referred to as "my building block" was short-lived due to personal tragedy. 
In December 2016, Rademacher announced that his wife, Ehiku, had undergone emergency surgery while pregnant, losing what would have been their third child due to an ectopic pregnancy. The actor discussed the tragic loss on Instagram: "Ehiku is ok. We were very excited for the [possibility] of baby no.3." He shared details of his wife's surgery and thanked the medical personnel who took care of her. "It's 2 am right now and I'm so thankful to be sitting/sleeping on this uncomfortable chair... watching as my wife recovers," Rademacher said. "We are lucky, blessed and very fortunate to get through this. #happy #sad."
Kirsten Storms has weathered many personal issues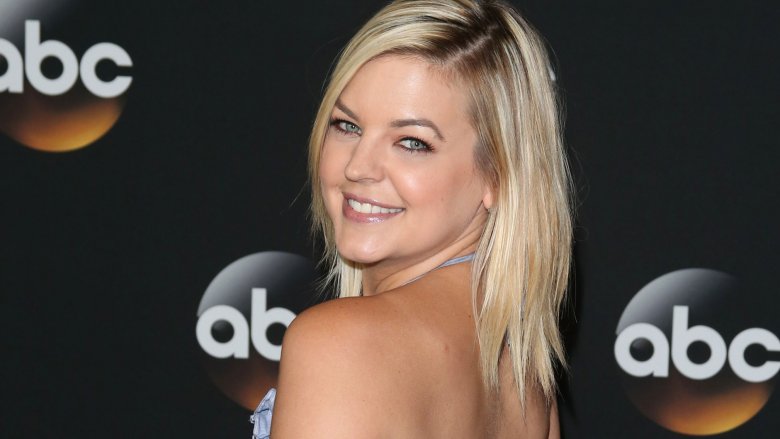 Getty Images
Kirsten Storms has spent more than a decade in her role as Maxie on General Hospital, but her time in Port Charles has been punctuated with lengthy absences for a variety of personal issues, some more severe than others.
For example, in 2011, Storms went on a 10-month hiatus "due to medical complications," according to Entertainment Weekly. She took another medical leave in early 2016, which she explained on Twitter was because of stress-related "breakouts" that were "becoming too difficult for GH to cover up." As if it's not depressing enough that Storms couldn't be on TV because of what could have possibly just been some acne, hang on, because it gets worse.  
Speaking with Soap Opera Digest in August 2017, Storms revealed that she took another leave from the show earlier that year to get treatment for severe depression. "I wasn't taking care of myself. I wasn't eating, I was ignoring me and focusing on things in my head that were negative constantly, and it consumed me," she said. She also worried about the effect her condition would have on her then-3-year-old daughter. "I would never want her to look at me when I was 85 pounds and think that's the norm, because I don't want her growing up with any sort of image issues or anything like that."
Fortunately, Storms seems to be back in the swing of things. On June 21, 2018, she posted a loved-up selfie on Instagram with her new boyfriend that she hashtagged, "#ilovemyjob #ilovemyman #thankful."
Nathaniel Marston's fatal car wreck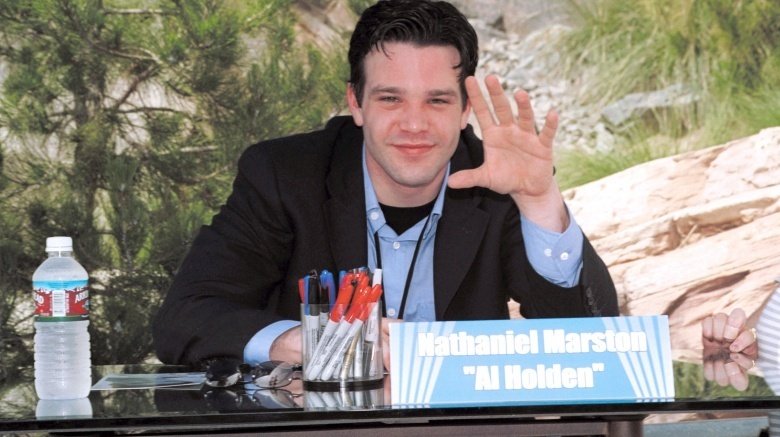 On Oct. 30, 2015, long-time One Life to Live star Nathaniel Marston was in a major car accident and died from his injuries a little more than a week later.
Marston's mother, Elizabeth Jackson, took to Facebook to keep friends, family, and fans informed about her son's condition. Along with his extensive list of injuries (that included a broken neck, back, ribs, and shoulder, collapsed lung, and pneumonia,) Jackson combated rumors that Marston might have been driving drunk or otherwise impaired. "Nate was sober," she said.
Police later spoke with Entertainment Tonight to discuss the tragic crash. According to the official report, Marston had likely fallen asleep behind the wheel of his truck,  drifted into the opposite lane, and overcorrected when he woke. The truck flipped several times, and Marston, who wasn't wearing a seat belt, was thrown through the windshield. US Weekly reported that his death came after a series of complications followed surgery.
His mother announced his death on Nov. 11, 2015, saying, in part: "Had Nathaniel lived he would have required a ventilator and would never have been able to utter one more word and would have been sentenced to life as a quadriplegic."
Crystal Hunt's bar room brawl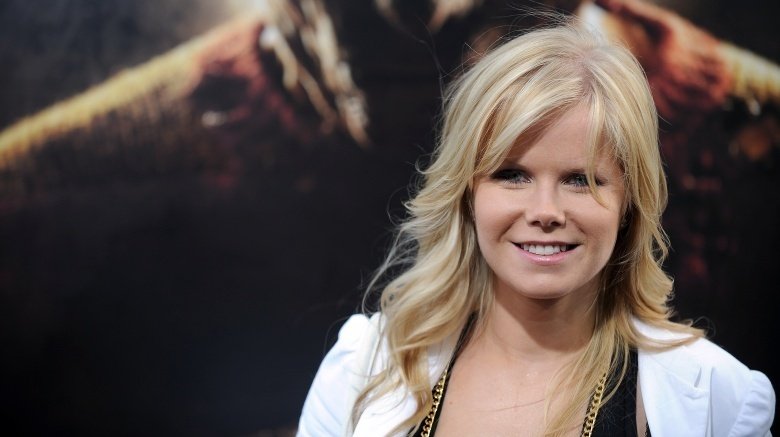 In October 2014, Guiding Light and One Life to Live actress Crystal Hunt pleaded "no contest to felony assault by means likely to produce great bodily injury," reported Soap Central. Sounds like there's more to this story, right?
TMZ dished the dirt on the scuffle, reporting that Hunt claimed she was being harassed by another female patron and tried several times to get help from the bar's security. Hunt's lawyers said the actress had not been drinking at the time, and according to Soap Central, the entire thing was an accident. Hunt was supposedly trying to throw water on the annoying woman, but the glass slipped.
In another report, TMZ stated that the victim, Elizabeth Nam, made other accusations against Hunt, claiming that her life was ruined by the incident. Nam said she had been in the bar "actively searching for a mate," and that the incident and the damage done to her face had "killed my future baby, due to my biological clock ticking."
According to the Los Angeles Times, Hunt was sentenced to three years of probation and to 45 days working with the California Department of Transportation.