Camila Cabello Has A Silly Response To Critics Of How She Sings Christmas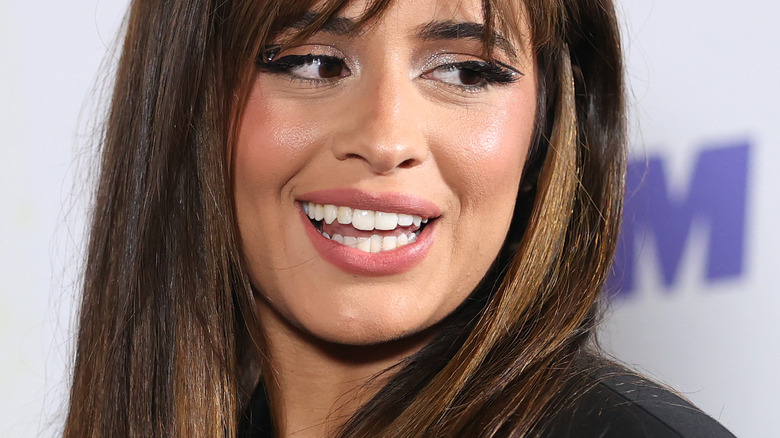 Rich Polk/Getty Images
Mariah Carey may be the Queen of Christmas, but there's a new singer going after her title. Former Fifth Harmony singer Camila Cabello has her own redition of "I'll Be Home For Christmas." Now she is getting in the holiday spirit by making fun of one of her previous Christmas performances.
In 2021, the "Havana" singer performed "I'll Be Home For Christmas" for a PBS White House holiday special, per E! News. Accompanied by a mariachi band, the pop singer was happy to celebrate Christmas by blending her Latin culture. She said, "The mariachi version came about because I've been writing my album by Familia this year, where I've intertwined my heritage and my music a lot." Although Cabello had a meaningful connection to the performance, her pronunciation of the word Christmas stole the spotlight. People flooded the comments on social media and her YouTube channel pointing out how she pronounced "Christmas" as "Quismois."
In November 2022, the video of Cabello resurfaced. A Twitter user shared the clip of her singing with the caption, "i'll be home for quismoiss." The resurfaced video amassed over 7 million views and continues to be an iconic moment in pop culture. One person tweeted, "Camila Cabello is now added to the list of singers who own Christmas, along with Mariah Carey and Michael Bublé." The pop singer is not letting the internet have all the fun and had a hilarious response to the video of her singing "I'll Be Home for Christmas."
Camila Cabello trains herself to say Christmas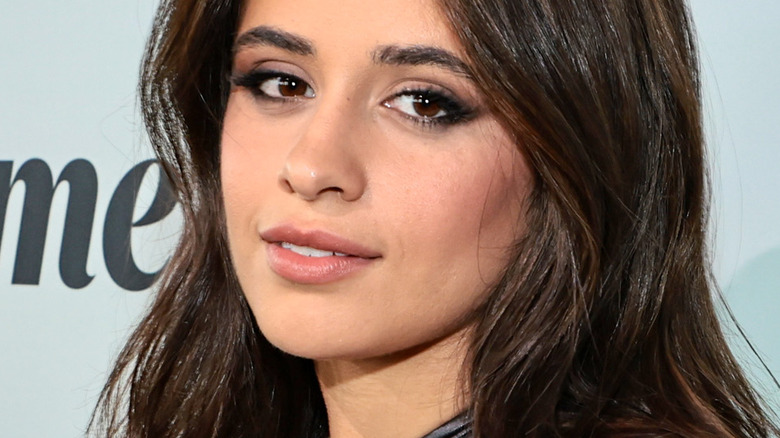 Jamie Mccarthy/Getty Images
The "My Oh My" singer had one of the funniest and most wholesome responses to her viral video resurfacing a year after the performance, per E! News.
Cabello decided to take to Tik Tok to act out her training herself to say "Christmas" instead of "Quismois." In the video Cabello coaches another version of herself to try and get the pronunciation right. The vocal coach Cabello said, "Okay, so we're just going to practice some phrasing, so repeat after me." She then sings the line, "I'll be home for Christmas." That's when the singer decides to replicate the line but ends up saying, "I'll be home for quismois." Both versions of the singer go back and forth before the vocal coach decides to give up. She ends the video by saying, "It's gonna be great."
The pop singer does not take things too seriously and even captioned the video, "Me before recording my version of I'll be home for christmas (quismois)." Fans of Cabello were happy to see her joking around about her viral video. One user wrote, "I love you so much quismois queen." And if fans can't get enough, Cabello announced on Instagram that she released the mariachi cover of "I'll Be Home For Christmas" –- making it available for all to hear.