Stan Lee Battles Pneumonia At 95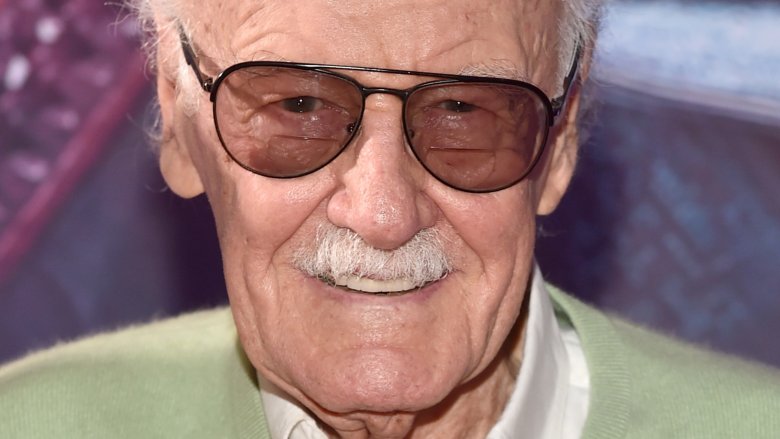 Getty Images
The Marvel Comics icon just opened up about a major health issue he's facing.
On Wednesday, Feb. 27, 2018, Stan Lee shared a video message with TMZ, in which he told fans that he's been under the weather in recent weeks. Turns out, the comic book writer has been diagnosed with a nasty case of pneumonia. Fortunately, however, Lee revealed that he's hopeful he'll get over the illness soon.
"Hiya, heroes," the 95-year-old began the video. "I had a little bout of pneumonia I'm fighting, but it seems to be getting better."
Adding that he's been thinking of his fans, Lee said, "I miss you all. I miss your enthusiasm. I miss all the notes and the photos and the emails I used to get. And I still get a lot of them. And I want you to know that I still love you all. And I think that Marvel and Spidey and I had the best group of fans that any group in the world ever had, and I sure appreciate it."
Lee, whose wife Joan passed away in July 2017, continued, "... I hope the next time we talk, I will be in even better shape. Maybe I'll have some of this pneumonia knocked down and we can have some real fun over the internet."
As Nicki Swift previously reported, Lee was hospitalized in late January 2018 after experiencing shortness of breath and an irregular heartbeat. He stayed at the hospital for a few days "for some check ups as a safety precaution." After his release, Lee shared that he was "feeling great."
"I figured a little check up wouldn't be bad for me. And in fact it turned out to be pretty good, it got me a lot of publicity," Lee joked at the time. "I'm feeling good now and I can't wait to get in there and tangle with all the competition."
Hope you get well soon, Stan!