Chet Hanks Details His Parents' Extreme Attempt To Help His Early Addiction Issues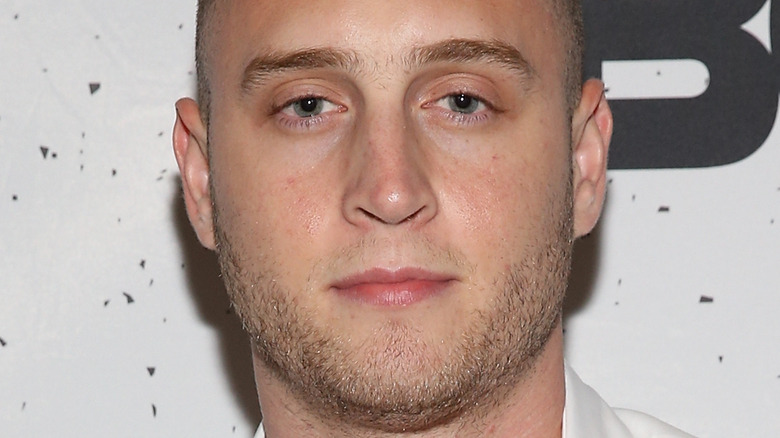 Bennett Raglin/Getty Images
Tom Hanks is one of the biggest stars in Hollywood and has often been ranked among the nicest in the biz (although he doesn't seem to think so). But when Dwayne "The Rock" Johnson says via Instagram that you are one of the nicest guys in the industry, you've got to believe it, right? 
Well, as much as America loves him, Hanks admitted in an interview with The New York Times in 2019 that things weren't always easy for him, especially in his early 20s. He told the publication, "I start thinking about mistakes I made with my own kids and not explaining things, or not being there for them. Or being so preoccupied with other things that are going on in our adult world." He went on to explain that his two older children, Colin Hanks and Elizabeth Hanks, remembered their father as someone who was trying to make ends meet, whereas his two younger kids, Chet Hanks and Truman Hanks, were born soon after the family got a taste of the Hollywood lifestyle. Tom said, "My other kids, they were born after I had established a beachhead in every way. And so their lives were just different."
Chet's upbringing, in particular, was definitely different — in good ways and bad. The former aspiring rapper recently admitted that his parents went to extreme lengths to help him get his life back on track after he took missteps in his teen years.
Chet Hanks learned a hard lesson in life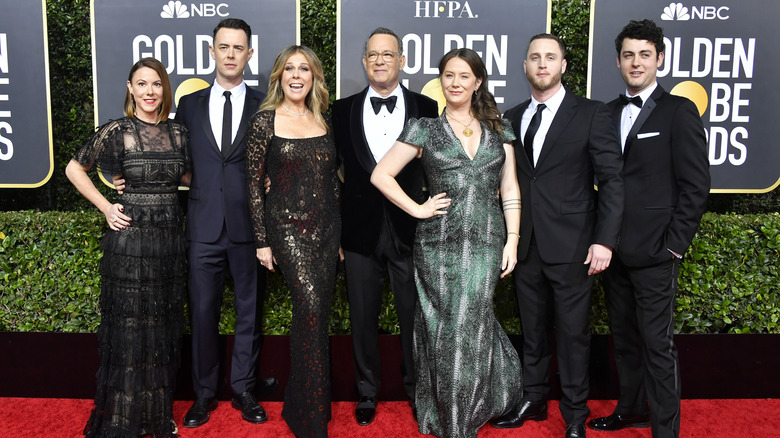 Frazer Harrison/Getty Images
Chet Hanks has had some controversial moments through the years. In 2021, he was accused of spreading misinformation about COVID-19 when he claimed that there was "more evidence for UFOs being real than that vaccine being healthy for you," per E! Online. Chet was also accused of cultural appropriation when he released his song, "White Boy Summer." And while the untold truth of Chet Hanks has been well-documented, Chet's parents, Tom Hanks and Rita Wilson, did take matters into their own hands when Chet's behavior was getting out of hand in high school.
While on the "Ivan Paychecks" podcast, Chet admitted that his parents shipped him to Utah in order to help kick his addiction issues, according to Page Six. Chet said he was driven to the middle of nowhere and had to learn how to survive out in the open. He recalled, "They just hiked us in circles with an 80-pound pack. There's a lot going through your mind. You're under observation. ... They're psychoanalyzing you and picking you apart."
After years of struggling with substance use, Chet has managed to stay sober for over a year, according to an Instagram post marking the milestone. He now works as a fitness influencer.
If you or anyone you know needs help with addiction issues, help is available. Visit the Substance Abuse and Mental Health Services Administration website or contact SAMHSA's National Helpline at 1-800-662-HELP (4357).