Why You Won't See Jessica Lowndes On The Hallmark Channel Anymore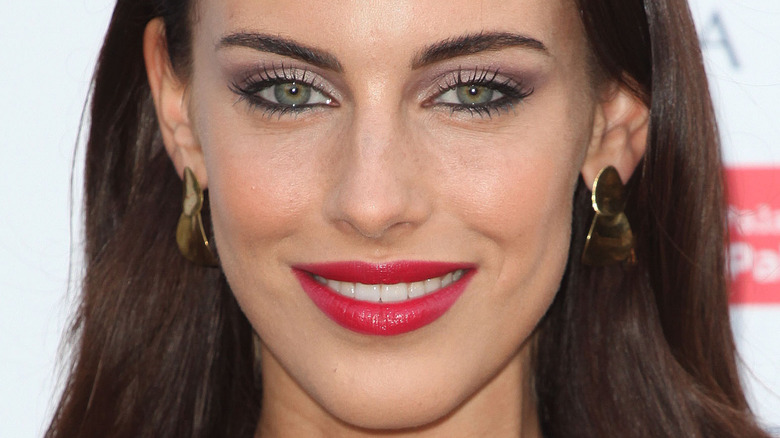 Featureflash Photo Agency/Shutterstock
If you were hoping to see Jessica Lowndes pop up on the Hallmark Channel this festive season for a brand new Christmas pick-me-up movie, you're probably going to end up feeling disappointed. The former "90210" star has appeared in several Hallmark Channel movies over the years, usually showing off her romantic side in festive, heartwarming Holiday movies. Amongst some of the star's cozy Hallmark offerings? 2015's "Merry Matrimony," 2016's "A December Bride," 2018's "Christmas at Pemberley Manor," and the not so festive 2021 movie, "Mix Up in the Mediterranean." In fact, according to GC Approved, the actor has starred in at least six Hallmark movies over the years, and she's made no secret of how much she loves getting into the festive spirit onscreen. "I love filming Christmas movies. There's nothing like it. You can't not smile when you're watching these films," she told Hallmark's "Home & Family" in 2018.
So, why won't we be seeing this star in any new Hallmark movies anytime soon, festive or otherwise? Well, there's a pretty simple explanation for that.
Jessica Lowndes signed a deal with GAC Family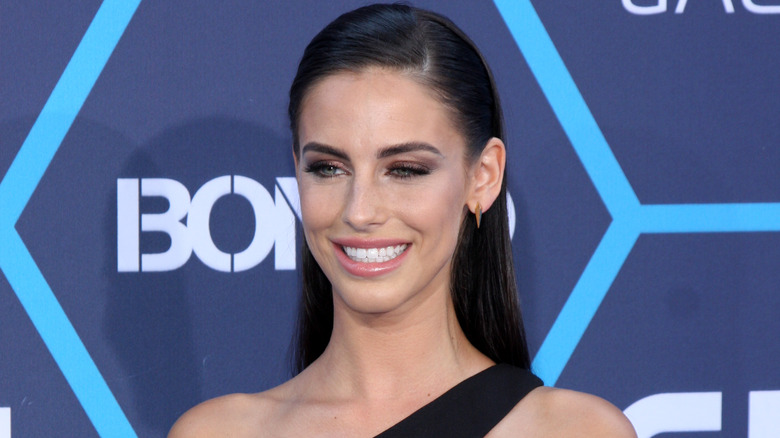 Kathy Hutchins/Shutterstock
It was a case of goodbye Hallmark Channel and hello GAC Family for Jessica Lowndes. In February, Deadline confirmed that the actor and singer had signed a deal with GAC Family that would see her wear multiple hats by directing, executive producing, and writing new movies for the Hallmark Channel's rival. The deal came about thanks to Bill Abbott, who runs the network (and just so happened to be the ex-CEO of the Hallmark Channel's parent company!) and will see Lowndes work on four new movies.
Lowndes dished a little more on the deal to our friends at The List that same month, revealing that she really started to buckle down on writing after losing out on roles following a few auditions. "I gave myself a full schedule and this is the second script I've sold. I sold one out of order, one that I had written later on, but it was Bill Abbott who was at Hallmark who believed in me as a writer," she explained. "He gave me that opportunity and we shot that movie two years ago. It was called 'Over the Moon in Love,' and that also incorporated music into [the story]."
She also touched on Abbott's direction to TV Shows Ace, admitting to the outlet, "Bill Abbott has always encouraged me to write. Bill always believed in me... He always encourages me. Bill wants me to be hands-on."
Will Jessica Lowndes ever return to the Hallmark Channel?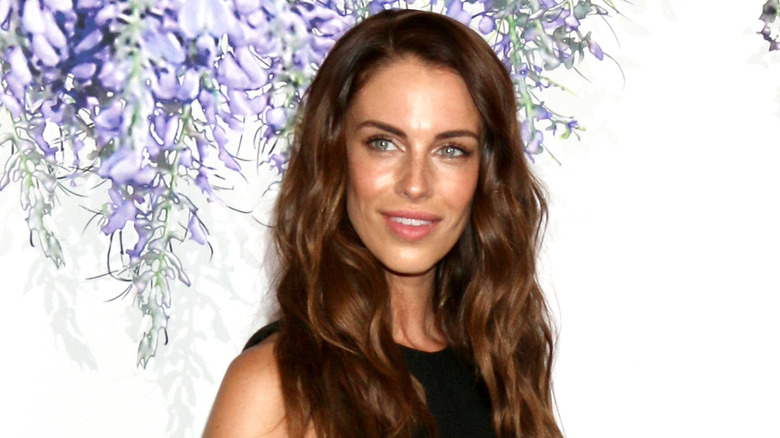 Kathy Hutchins/Shutterstock
While we'll have to wait and see if Jessica Lowndes ever makes her return to the channel she called home for several years, it sounds like, right now at least, she's pretty focused on what's coming up with GAC Family rather than looking back at her time with the Hallmark Channel. Lowndes told The List that she plans to keep on writing new movies and has plenty of ideas stored up to fulfil her new contract. "I'm so motivated to keep writing and I have been writing a bunch of different genres. I have some in development for GAC, and then I have other things that I'm working on as well," she said. As for what those GAC Family movies are? Well, she teased one is all about a romance in Italy, while she also has a second movie in the pipeline which will take her back to her roots, as it's a TV Christmas movie.
She shared a similar sentiment with TV Shows Ace when it came to her future plans, revealing, "I will be doing more movies with GAC in the future. And, I am developing some ideas. I am going to be in an Italian movie and a Christmas movie."