Helen Mirren Confesses To Having Feelings For One Famous Ex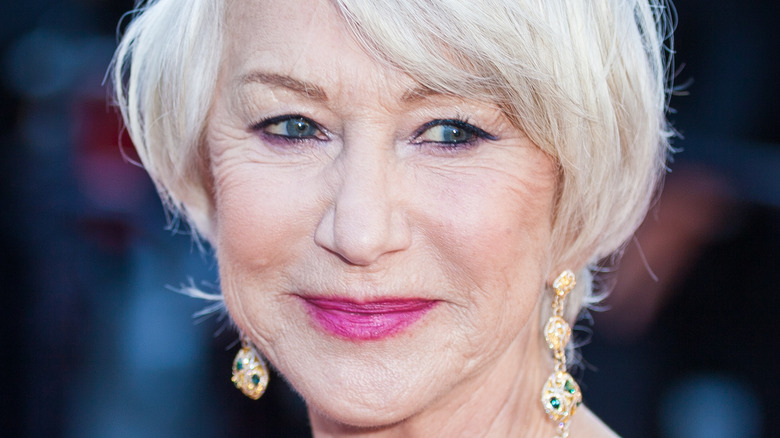 taniavolobueva/Shutterstock
Helen Mirren has been pretty open about her love life and romantic history. The esteemed actor once compared herself to Catherine the Great, the queen she portrayed in the eponymous HBO miniseries. "She was sexy, and had a healthy appetite. To my mind, because I'm a child of my own culture, there's always that sense of 'Oh, I'm not quite sure that's really the way to behave' — except of course, in one's own life. I felt it was my right to have affairs, and be in love with people, and to live with them. I'm a bit like Catherine," Mirren told the Daily Mail. "I've had probably three or four serious lovers. I was serially monogamous until I met my husband."
Mirren has been married to Taylor Hackford since 1997, making their marriage one of the longest in Hollywood. The couple met when Mirren was cast in the director's movie, "White Nights" and once joked, "I don't have much life left, do I? So I hope he's the love of my life," per Today. While Mirren has found love with Hackford, in November 2022, she admitted that she still carries a torch for a well-known actor she once dated.
Helen Mirren still loves Liam Neeson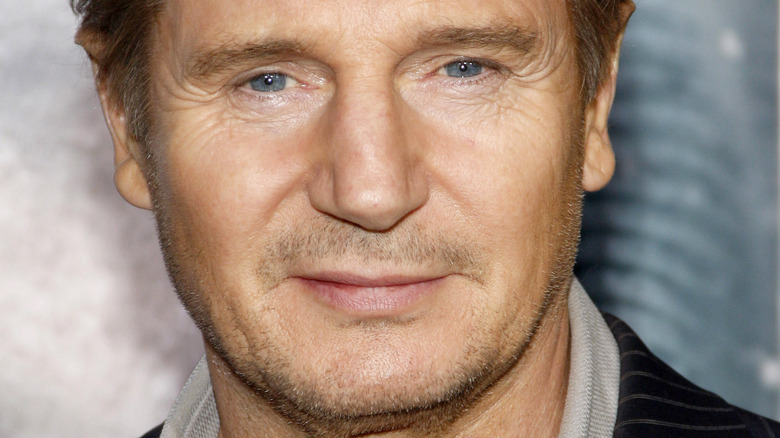 Tinseltown/Shutterstock
Helen Mirren's love language is making her men shirts. In a November 2022, interview with AARP, she revealed that she "went through a phase of making men's shirts." She shared that she gifted her handmade shirts to all her boyfriends, and her husband Taylor Hackford. When asked if she made one for her famous ex Liam Neeson, she made a surprising confession. "I did make one for Liam, oddly enough. We loved each other. We were not meant to be together in that way, but we loved each other very, very much. I love him deeply to this day. He's such an amazing guy," she shared.
Mirren and Neeson met in 1981 on the set of "Excalibur," per CBS News. "I fell in love with Helen Mirren. Oh my God. Can you imagine riding horses in shiny suits of armor, having sword fights and stuff, and you're falling in love with Helen Mirren? It doesn't get any better than that," he gushed. The two lived together for four years and broke things off in 1985, per The U.S. Sun. At the time, Mirren was more of an established actor than Neeson. "It was difficult for him to be under my shadow. I was well known; I had the money," she told The New York Times (via InStyle). 
Mirren revealed that the relationship was "difficult to let go," and she still seems to hold a special spot in her heart for her former flame.