The Truth About Helen Mirren And Liam Neeson's Forgotten Relationship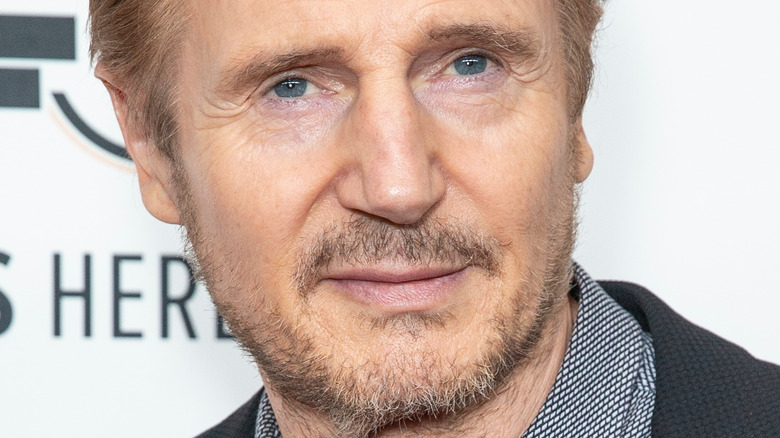 Shutterstock
When you are a seasoned celeb watcher, you start to think that nothing will surprise you. Then you read about Helen Mirren and Liam Neeson once being an item, and you realize you still have much to learn. Indeed, the two silver foxes were once a white-hot pair in the 1980s. The "Taken" star first set eyes on his "Red" leading lady on the set of the 1981 film "Excalibur," and, as told by Neeson on the "The Graham Norton Show," it was love at first sight... for him at least! "She walked from like a hundred yards away dressed as Morgana le Fay, and Ciarán's my oldest friend, and we both went, 'F**k' ... I was smitten."
And it was not just a quick fling, either. Per the same Graham Norton interview, the couple lived together for four years! So, why couldn't these silver screen legends withstand the test of time? Keep reading to find out!
What really happened between Helen Mirren and Liam Neeson?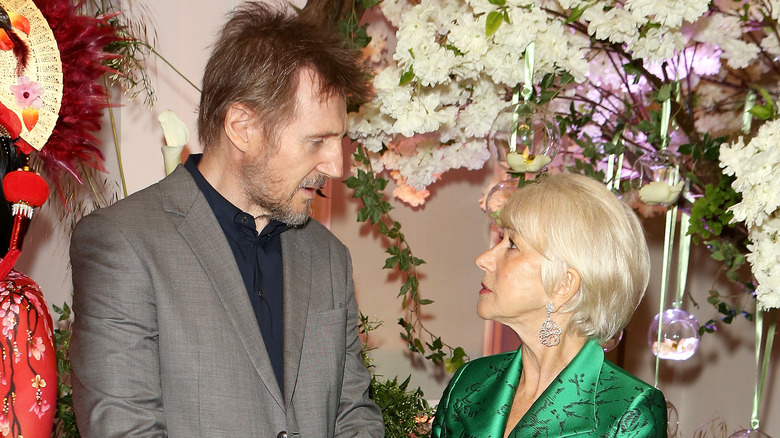 David M. Benett/Getty Images
Despite their seven-year age difference, dating Helen Mirren seems to have been a formative experience for Liam Neeson — she even taught him how to drive (via "The Late Late Show with James Corden")! But, at the time, she was a much bigger star than the then relatively unknown Neeson. While he was still working on fame, she was already a dame (sorry, but it's true)! Unfortunately, the future Oscar-winner couldn't quite cope with having an older, more successful partner. "It was difficult for him to be under my shadow," Mirren told The New York Times Magazine in 1994.
Despite splitting in 1985, the two seem to be on good terms today. Plus, ego aside, it seems like Neeson credits Mirren for helping jumpstart his impressive acting resume. Neeson revealed to James Lipton on "Inside the Actors Studio " that Mirren was instrumental in landing him an agent and shaping the trajectory of his career (via ScreenRant). Seems like she was quite impressed by his particular set of skills!