The Real Reason Liam Neeson Wasn't James Bond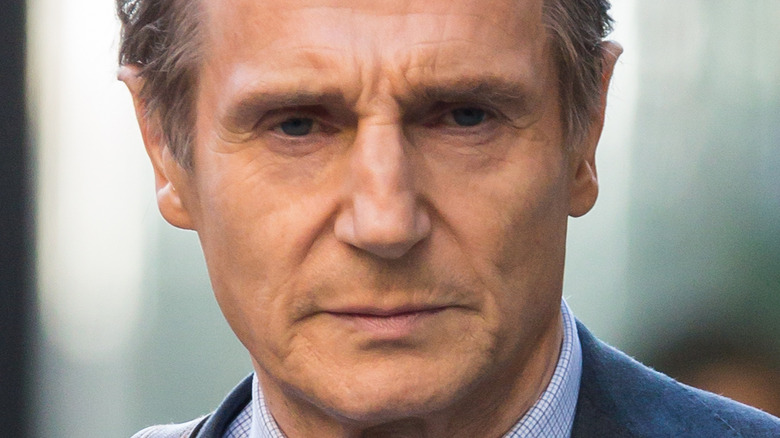 Shutterstock
Liam Neeson may have a "particular set of skills" (as his "Taken" character Bryan Mills notes), but they were not going to be used in any James Bond movie. The seasoned actor has become synonymous with action flicks such as "Cold Pursuit," "The Grey," and "Non-Stop." Yet, if given the chance, he would have given up the coveted 007 role.
In late June 2021, Neeson, 69, appeared on the "Late Late Show with James Corden" and spoke about his career and personal life, per Today. He dished that he was once in the running for the role of James Bond. According to We Got This Covered, there was a six-year period between Timothy Dalton's "Licence to Kill" exit and Pierce Brosnan's 007 debut "GoldenEye." During this gap, there was a scramble where many actors were considered for the prestigious role. He relayed, "They approached me. I believe I got a couple of calls from Barbara Broccoli, who's now the main producer of the Bond films. This was after I had done 'Schindler's List,' which was 26 years ago, but I wasn't offered it. I know they were looking at various actors, and I apparently was among them."
However, the Irish actor had been given an ultimatum. And in his case, he certainly made the right choice.
Liam Neeson heeded Natasha Richardson's ultimatum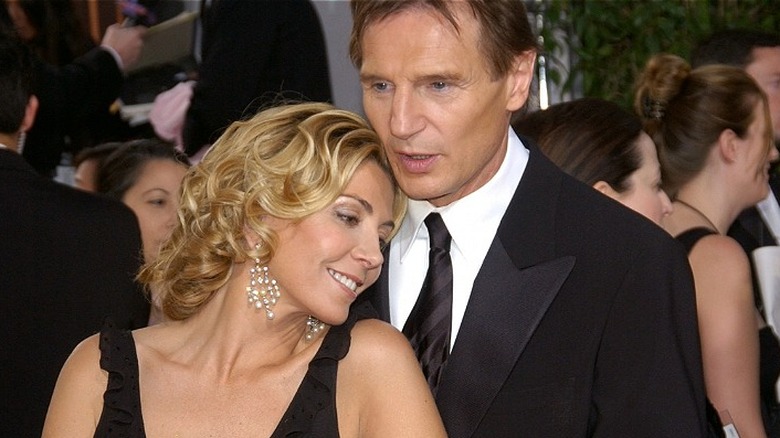 Shutterstock
When your future wife talks, you listen. At the time, Liam Neeson was dating "The Parent Trap" actor Natasha Richardson. When she learned that he was being considered for the role of James Bond, she made her feelings clear. He dished that he may be offered the iconic part but she dashed his hopes. While talking to James Corden (via Today), he recalled, "However, my dear, departed wife did say to me ... 'Darling, if you're offered James Bond and you're going to play it, you're not going to marry me.'"
Richardson wasn't playing. Ultimately, Neeson married his bride in 1994 and "GoldenEye" was released in 1995 with Pierce Brosnan as the lead. They had two sons, Micheál Richardson and Daniel Neeson, before Richardson's tragic death in 2009. 
However, Neeson never let his wife forget that he could have been cast as James Bond and would sometimes tease her. He joked that after an argument, he would sometimes go up to her while holding his hands in the shape of a gun. All the while, he would be humming the classic 007 theme song to remind her of what could have been. Talk about dramatic!