Why Fans Are Buzzing Over Helen Mirren's Character In Fast & Furious 9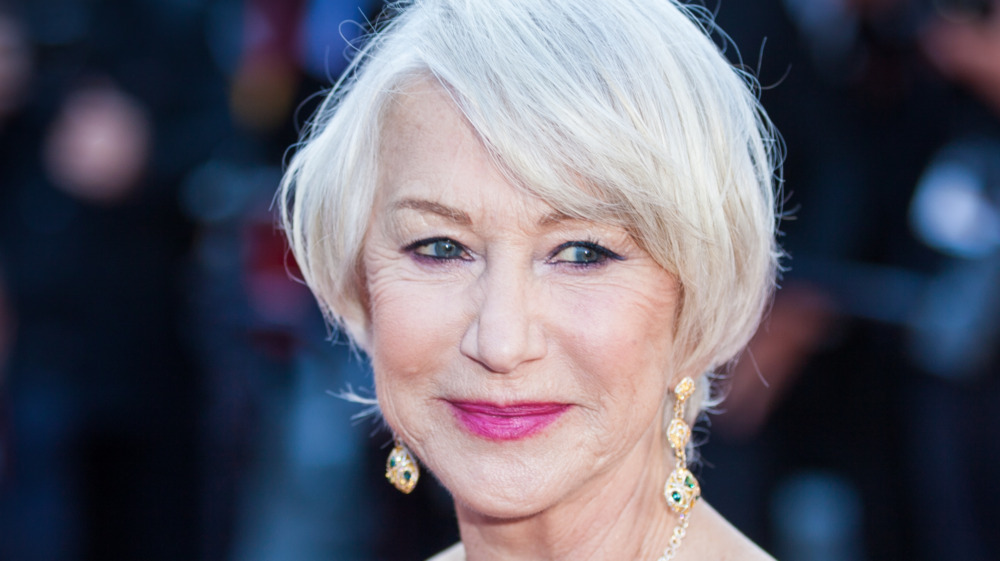 Shutterstock
Following the release of the Fast & Furious 9 trailer on April 14, 2021, fans can't stop talking about Helen Mirren's role in the upcoming movie, especially since the 75-year-old appears to have been award a coveted honor for Fast & Furious lovers. Mirren has been a part of the franchise since her character Magdalene Shaw was introduced to fans in the 2017 film The Fate of The Furious, per IMDb. She also made an appearance in the franchise's spinoff film Fast & Furious Presents: Hobbs and Shaw for the role of Queenie in 2019.  
"My role in F and F 8 came about because I begged for it," Mirren admitted while speaking with Buzzfeed in 2017. "I almost went down on my knees. Not quite. But I went down on my metaphorical knees to Vin [Diesel] and to everyone. I always... I just wanted to be in one of those movies. So word went out that I wanted to be in it and they very kindly gave me a role in it. So I was very excited." Keep scrolling to see why everyone is talking about Mirren in the new Fast & Furious 9 trailer.
Helen Mirren is ready for the ride of her life
Fast & Furious fans revved their engines when Helen Mirren was spotted behind the wheel in the new trailer — a true honor for Fast & Furious diehards. In the trailer, the longtime actor can be seen showing off her driving skills and drifting in a sexy, purple sports car as she laughed with her hands on 10 and 2. "Helen Mirren is LIVING HER BEST LIFE and we are ALL along for this ride. #F9," one person wrote on Twitter with screenshots from the scene. "We love us a badass Helen Mirren Get in the car, we're going driving with only THIS lady. #F9," another user echoed.
However, fans of the franchise said Mirren's ride behind the wheel is long overdue. "Helen Mirren should have been driving in this franchise two movies ago, but that's OK – I'm here for it," a third person tweeted. "The most important thing revealed in this trailer is that they finally give Helen Mirren a car," someone else wrote. Following the release of the trailer, one thing is for sure: Helen Mirren working it behind the wheel is our summer 2021 mood.