Zendaya And Tom Holland Might Be Getting Even More Serious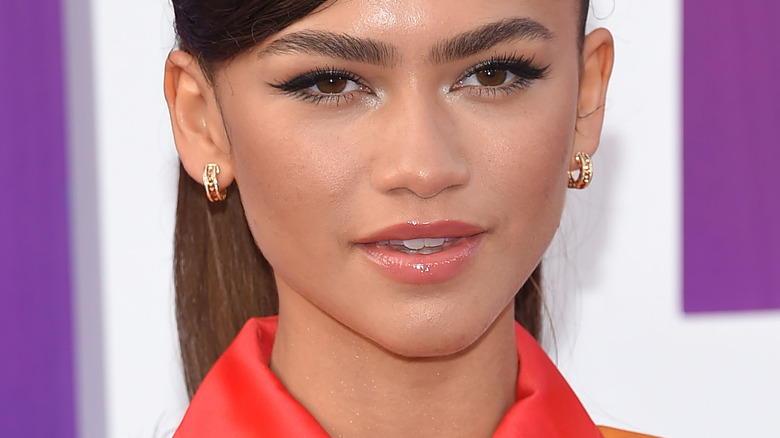 DFree/Shutterstock
Despite keeping a low profile, Zendaya and Tom Holland have remained Gen Z's reigning celebrity couple. Ever since paparazzi caught the two's first PDA sighting in July 2021, reports have only mounted that their relationship was getting serious. In a December 2021 interview with People, Holland revealed that he envisioned having children in his future. "I've spent the last six years being so focused on my career. I want to take a break and focus on starting a family," the "Uncharted" star said at the time. 
Cohabitating rumors swirled around the "Spider-Man" stars in January, with the Daily Mail reporting that Holland was renovating a South London mansion for himself and Zendaya. Holland denied these rumors, sarcastically quipping on "Live with Kelly and Ryan" in February, "Wow, what a surprise, I wonder when I'll get the keys." That didn't stop the speculation, however. In July, the couple was reportedly house-hunting in Brooklyn, eying a $5.35 million townhouse together, per The New York Post. 
While the jury's still out on Tomdaya's living situation, it certainly appears their relationship is getting more serious than ever.
Zendaya and Tom Holland are on solid ground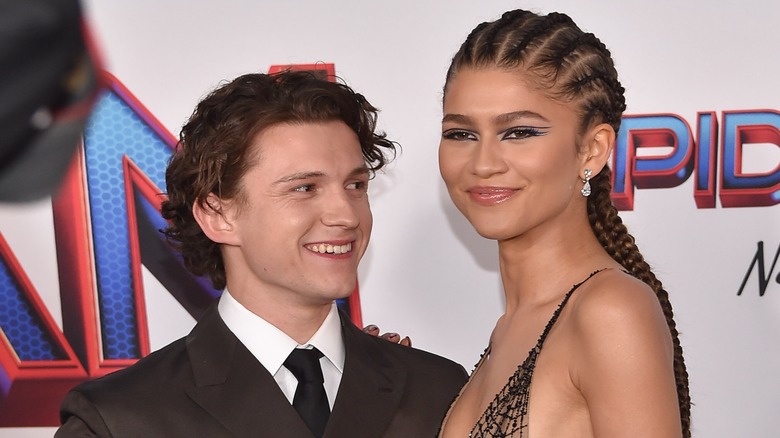 DFree/Shutterstock
After enjoying the thunderous success of their December 2021 blockbuster, "Spider-Man: No Way Home," Zendaya and Tom Holland are also still very much in love. As an Us Weekly insider divulged in late November, the "serious and permanent" couple is reportedly "in settling-down mode and are absolutely planning for a real future together." 
The details of that serious future remain hazy, however (engagement ring? new house keys?), and it's likely due to Holland and Zendaya's in-concert efforts to keep private matters private. In GQ's November 2021 profile on Holland, Zendaya told the outlet she and her beau agree that "when you really love and care about somebody, some moments or things, you wish were your own." The "Euphoria" star also emphasized the importance of keeping their love as "sacred" as possible — especially when little else in their life is. For Holland's part, he echoed Zendaya in the profile, telling GQ that their relationship "isn't my story. It's our story. And we'll talk about what it is when we're ready to talk about it together."