Cynthia Nixon Just Chose A Side In The Sex And The City Feud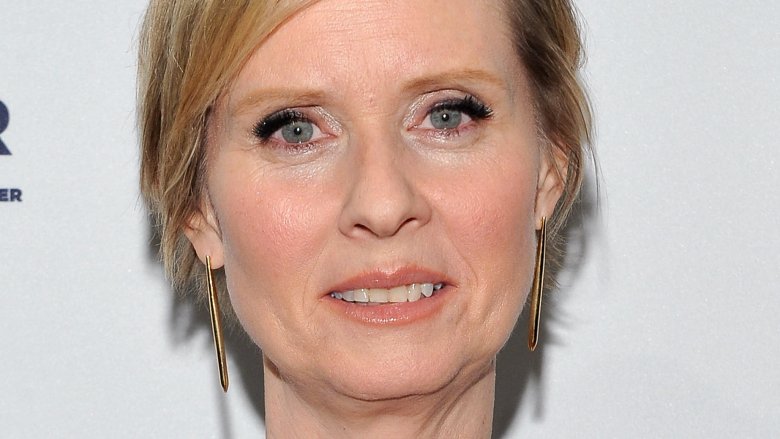 Getty Images
Where do the actress' loyalties lie?
On Monday, Feb. 26, 2018, Cynthia Nixon shared a photo with a certain Sex and the City co-star from a T Magazine photo shoot at Manhattan's La MaMa Experimental Theatre Club. That co-star? Sarah Jessica Parker.
"Old friends ran into each other at a @tmagazine shoot today," Nixon wrote in the photo's caption on Instagram. "Miss you @sarahjessicaparker ❤️."
Considering the feud between Parker and their fellow co-star Kim Cattrall, was Nixon's post a way of taking sides? If so, it was pretty dang subtle — especially when compared to how other SATC actors have reacted to the bad blood between Parker and Cattrall.
As Nicki Swift previously reported, Willie Garson, who played Stanford Blatch on the hit HBO show, called out Cattrall for claiming that her relationship with series execs was "toxic." He wrote, "Dear fans, because I'm 'toxic', I'm going to negotiate a contract for 6 months, not come to terms, then say I never wanted to do it anyway."
While co-star Kristin Davis didn't comment on the feud, she did call the cancellation of the third SATC film "incredibly frustrating." Actor Chris Noth, on the other hand, simply rolled up his car window when approached by a TMZ paparazzo who asked about the Parker-Cattrall drama.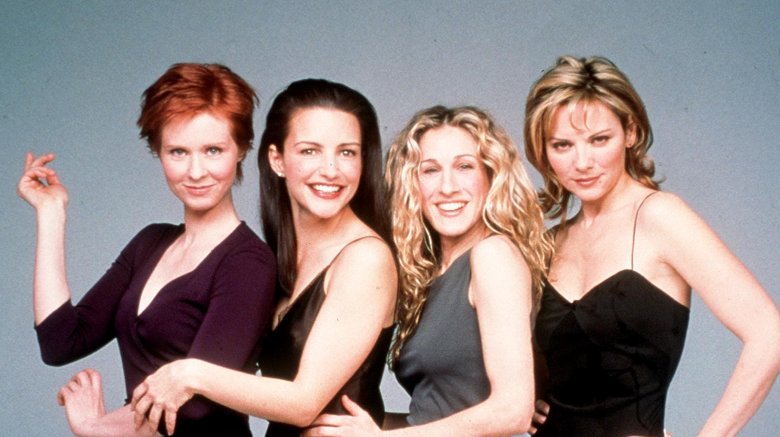 So, just what went down between Parker and Cattrall? Well, it'd appear that their feud started years ago after Cattrall learned that she didn't make as much money as Parker. However, more recently, the pair have fought over the third SATC movie, which Cattrall claimed that she never wanted to do in the first place.
While the feud appeared to die down in recent weeks, Cattrall reignited it when she slammed Parker for offering her condolences after Cattrall's brother passed away. "Your continuous reaching out is a painful reminder of how cruel you really were then and now," Cattrall wrote on Instagram. "Let me make this VERY clear. (If I haven't already) You are not my family. You are not my friend. So I'm writing to tell you one last time to stop exploiting our tragedy in order to restore your 'nice girl' persona."
Yikes.
For her part, Parker has tried to clear the air, noting that she'd never publicly dissed Cattrall in the first place. "I never talked about it, except [to say] that some of us were disappointed [about the movie not happening]," she said in an interview with People.
She later stated, "So there was no fight; it was completely fabricated, because I actually never responded," adding, "And I won't, because she needed to say what she needed to say, and that is her privilege."
Guess it'll be on Cattrall if she wants to keep this SATC feud going.