Candace Cameron Bure And Her Family Almost Had Their Own Reality Show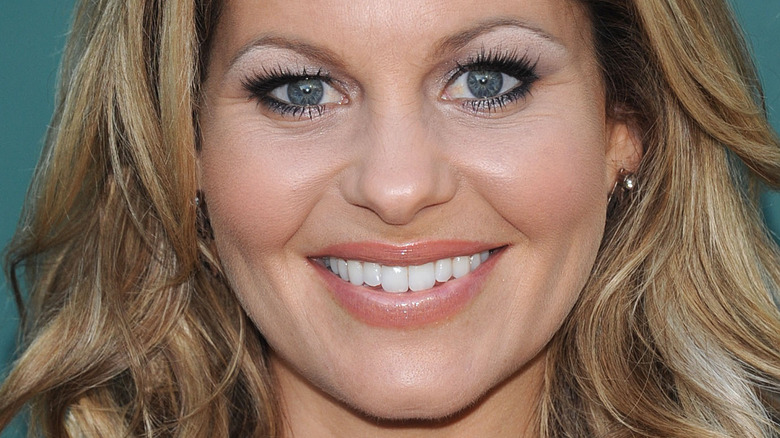 DFree/Shutterstock
Candace Cameron Bure hasn't exactly been super shy when it comes to being outspoken. In fact, she hit the headlines for getting pretty candid in November when she was asked about the possibility of seeing members of the LGBTQIA+ community in Great American Family movies — which didn't exactly sit well with a few famous faces. The hoopla started after Bure was asked about her partnership with the network and what kind of movies she'd be making during an interview with The Wall Street Journal, to which she revealed she wanted to, in her words, "keep traditional marriage at the core."
JoJo Siwa was one of the famous faces who called out the former "Full House" star, writing on Instagram, "honestly, I can't believe after everything that went down just a few months ago, that she would not only create a movie with intention of excluding LGBTQIA+, but then also talk about it in the press. This is rude and hurtful to a whole community of people." Bure then responded to the backlash, telling People in part, "All of you who know me, know beyond question that I have great love and affection for all people. It absolutely breaks my heart that anyone would ever think I intentionally would want to offend and hurt anyone."
But it sounds like we could have heard plenty more outspoken remarks from the actor, as it turns out she was once offered her very own reality TV show.
Candace Cameron Bure turned down her own reality show
Move over, Kardashians, because you almost had a run for your money! It turns out Candace Cameron Bure was once offered her own family reality show, though the actor wasn't exactly sold on the idea. The star made the confession to Us Weekly in November 2020, but admitted she didn't feel she and her kin were exciting enough to warrant their own series. "We were approached for reality [TV], but a long time ago and it just wasn't something that works for us," she admitted to the outlet. And don't expect Bure to join an existing reality show, either, particularly not one of the "Real Housewives" iterations. "I've never been approached for 'Housewives' [or] anything, nor have I ever seen a 'Housewives' show. [I] don't think that one's for me," she confessed.
Bure has previously spoken out about not necessarily being the biggest fan of many of the pressures and expectations that come along with being famous and inviting the cameras in, including all the social media airbrushing that reality TV stars often partake in. "Hollywood just pushes the envelope further and further with every year. When I have photos done I know that there will be some Photoshopping that will be going on, and that's for everyone, just the re-touching," she explained to Risen Magazine. "But I'm very particular in my photos in that I don't like over re-touching.
Candace Cameron Bure turned down multiple TV opportunities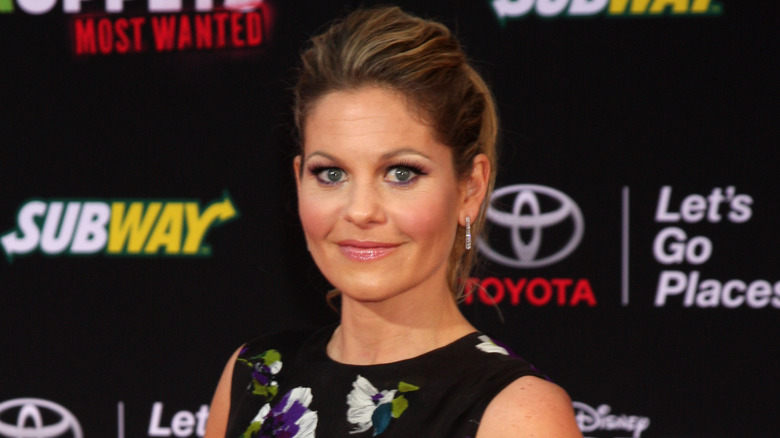 Kathy Hutchins/Shutterstock
It's not just her own reality TV show that Candace Cameron Bure turned down, though. The star has admitted multiple opportunities have passed her by because she passed on them after not thinking they upheld her values and beliefs. "The values that my parents instilled in me included family being the most important thing. And so I always knew, even in my early 20s, that it wasn't my goal to do something that I felt kids or my own parents couldn't watch — even if a role was amazing," she admitted to Good Housekeeping in 2020. "Because of that, I've said 'no' a lot over the years."
One reality TV show she actually didn't say no to, though? "Dancing with the Stars!" Fans may remember seeing the star compete for the glitterball trophy during Season 18 back in 2014, where she and her professional partner came in third place. But it sounds like that was more for the dance experience than the reality TV element. "I absolutely love dancing. I have no dance experience whatsoever, but from being a kid to today, if there's a wedding or a party, I'm the first girl on the dance floor, and I'm the last one off," she told Us Weekly.