What Julie Chrisley's Life Was Like Before Marrying Her Husband Todd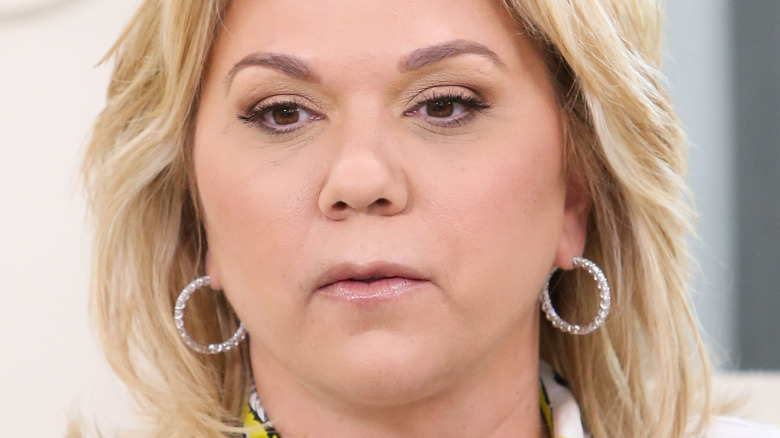 Paul Archuleta/Getty Images
Julie Chrisley has become synonymous with her marriage to effervescent reality star Todd Chrisley. The couple — who starred in the hit show "Chrisley Knows Best" — met in the 1990s, while Julie was working at a bank owned by one of Todd's friends. The pair recently opened up meeting for the first time, during a March episode of their podcast, "Chrisley Confessions." "She was wearing a yellow dress and I thought, 'This is the most beautiful woman I have ever seen in my life,'" the real estate professional said.
Todd and Julie went on to tie the knot in 1996 and have been together ever since. However, the two have recently found themselves in a messy legal debacle. According to The New York Times, Todd and Julie were sentenced to 12 years and 7 years in prison, respectively. Per the publication, both reality stars have been ordered to three additional years of supervised probation and will have to pay an undetermined amount in restitution.
And while many of Julie's personal dealings in recent years have played out in the public eye, the South Carolina native had an entirely different life before marrying Todd.
Julie Chrisley had a simple upbringing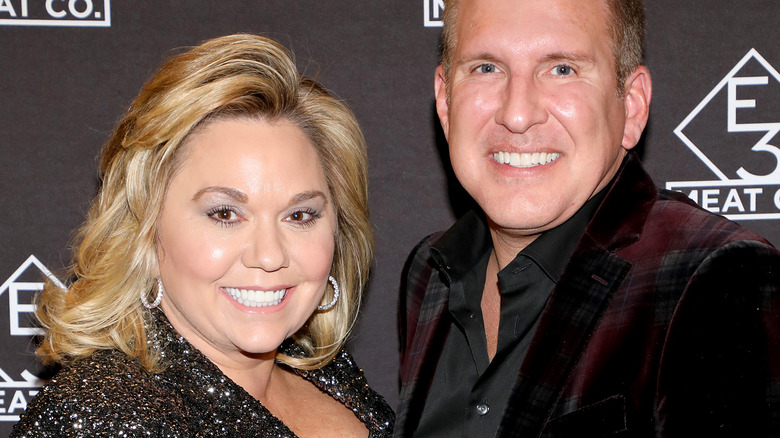 Danielle Del Valle/Getty Images
When "Chrisley Knows Best" premiered in 2014, American audiences were introduced to real estate professional Todd Chrisley and his charming wife, Julie Chrisley. During the first season of the popular reality show, the Chrisleys lived in a lavish 30,000-square-foot home located within a gated suburban community.
However, long before her marriage to Todd, Julie reportedly lived a different life. "Julie is hardly the southern belle she claims to be," a source told Radar Online in 2014. "Just like everything about the Chrisleys, she's totally fake!" The insider went on to suggest that Julie was raised in a trailer park and was never crowned Miss South Carolina (despite the reality star's claims). The outlet further reported that Julie's brother tragically died in 2002 — in a trailer still owned by her parents.
Julie's mother, Pam Hughes, was also at the center of an FDIC investigation. Documents obtained by Radar Online revealed that Hughes was the vice president of the Integrity Bank, which was sued by the FDIC for gross negligence.
Julie Chrisley was previously married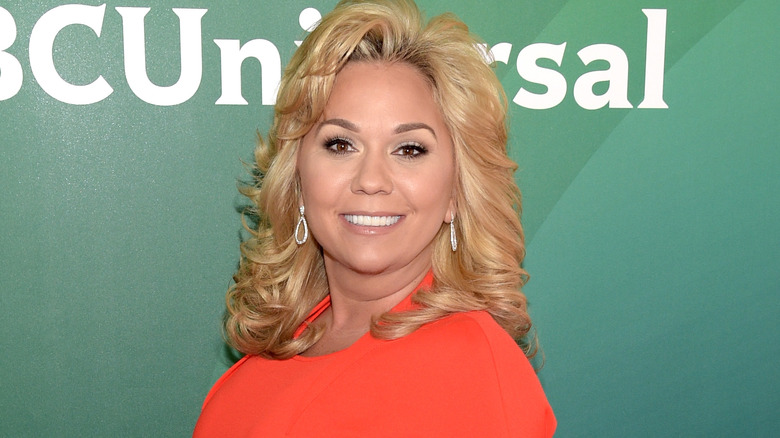 Jason Kempin/Getty Images
According Us Weekly, Julie Chrisley was previously married to a man named Kenneth Wayne Childress. According to the outlet, Julie and Childress wed in 1991 in Oconee County, South Carolina. And, while the exact date of their split is unknown, Julie met and married Todd Chrisley by 1996. Todd was previously married to his high school sweetheart, Teresa Terry, with whom he shares daughter Lindsie and son Kyle.
Today, Julie's marriage to Todd seems stronger than ever, despite the couple's ongoing legal turmoil. "In my perspective, it has drawn me closer to my wife," Todd said on the "Chrisley Confessions" podcast. "I feel like that my marriage, for me personally, internally, is the strongest that it's ever been." Julie echoed Todd's remarks, adding, "You and I have been a team since day one." She continued by emphasizing that the two take comfort in their faith to get them through their troubling experiences, as they are trusting "God's plan."