Here's How Old Christina Ricci Was When She Played Wednesday Addams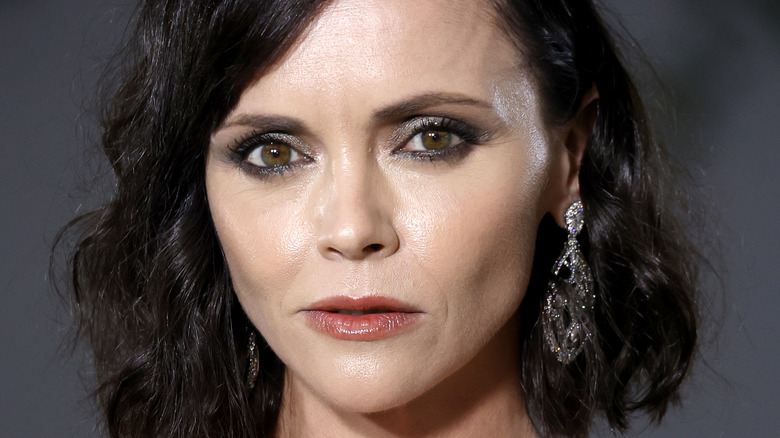 Frazer Harrison/Getty Images
Christina Ricci has been in the acting industry for decades. As a young girl breaking into the Hollywood scene, the "Yellowjackets" star wasted no time creating a household name for herself. In the early '90s, Ricci starred in the films "Mermaids," "The Hard Way," and "The Cemetery Club," per IMDb. However, she is widely-known for her character portrayal of Wednesday Addams from the 1991 film "The Addams Family." 
Although most people fell in love with the iconic '90s movie, "The Addams Family" was created in the 1930s and started off as a cartoon. According to Entertainment Weekly, it was then turned into a series in 1964, starring actors John Astin, Carolyn Jones, Ken Weatherwaxm, and Lisa Loring. The show had a successful two-year run and aired on the ABC network. Ricci may not have been part of the original cast, but she did transform the dark role when she took it over. "I feel very inextricably bound to her, because I feel, like, who can say how much influence being that person at that age for the amount of time that I was her, the amount of positive reinforcement from playing that character," she said during an interview with A.V. Club (via Bustle). 
The actor was just a little girl when she first starred on "The Addams Family" — and fans may be surprised to know how young she really was when she took on that role.
Christina Ricci was 11 when she starred on 'The Addams Family'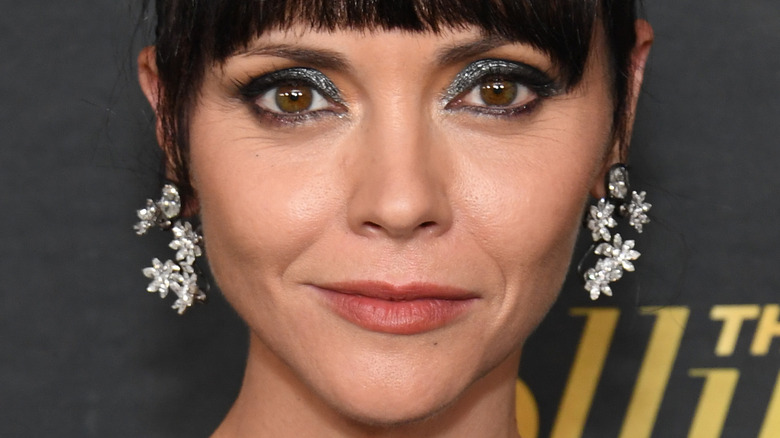 Jon Kopaloff/Getty Images
Christina Ricci will forever be one of the greatest actors to play Wednesday Addams. She appeared in the film when she was only 11 years old and enjoyed every minute of it because she was able to do what she wanted with the character. "I loved playing Wednesday because nobody ever told me to smile bigger, or to do it again but with more enthusiasm," she told W Magazine. "I never had to pretend in the way that I had to at other times when I was a child." 
In 1993, she was 13 when she starred in the prequel and was excited to play the unusual character again. "The thing about Wednesday that people love so much is that she is someone who is completely allowed by her family to be 100 percent herself," she continued. "To play somebody who doesn't have to please others felt great." It's been over three decades since Ricci first appeared in "The Addams Family," and now she's getting ready to do it all over again. According to Deadline, the actor joined the cast of the all-new Netflix series "Wednesday," a live-action show directed by Tim Burton. 
"You" star Jenna Ortega signed on as Wednesday, and Ricci plays a brand new character.
Christina Ricci will play an all-new role on Wednesday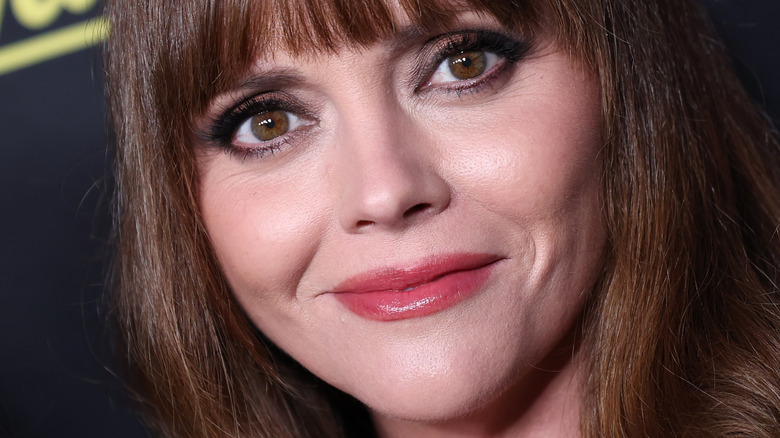 David Livingston/Getty Images
Christina Ricci is excited to be a part of the Netflix series Wednesday. While there was speculation about whether she would play the character's mother, the actor is taking on a very different role. According to Us Weekly, she appears as Marilyn Thornhill, a teacher at Wednesday's school Nevermore Academy. "It was super fun. I was really excited to work with Tim again," she told the outlet. "Jenna is so amazing and so good in this part and was so great to work with." 
Although no one could ever replace her contribution to Wednesday, Ricci expressed how she feels about Jenna Ortega's performance. "I think now people have a taste of her Wednesday, and it's gonna be fantastic," she said during an interview with Collider. "She is really incredible." Ortega also spoke about doing Ricci's character justice and how she wanted to bring her own flavor to the role. "Honestly, it was more difficult than I was anticipating because everything that you did is so flawless," the "Scream" star told Remezcla during a joint interview with Ricci. "It was really important to me that I wasn't doing a knockoff of your performance, and it was different."
Nineties fans are in for some nostalgia right around the holidays, as the all-new Netflix show is now available for streaming.