What Really Went Wrong With Bradley Whitford And Jane Kaczmarek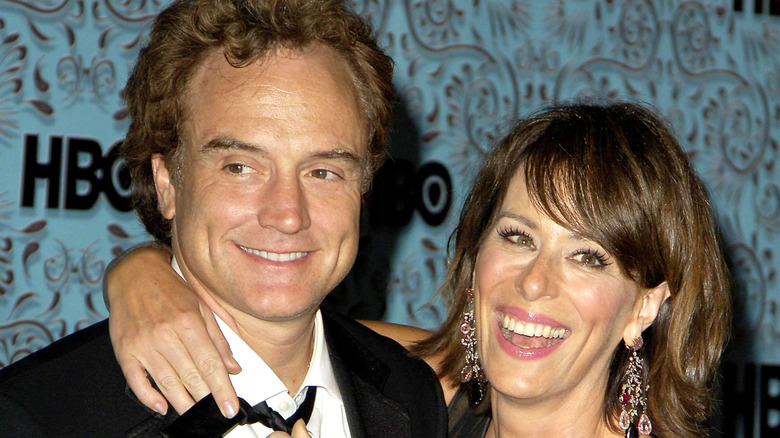 Everett Collection/Shutterstock
Back in the day, Bradley Whitford and Jane Kaczmarek seemed like Tinsel Town's ultimate TV golden couple. "The West Wing" actor and the "Malcolm In The Middle" mom married in 1992 and went on to welcome three children together, two daughters named Frances and Mary and a son named George, in the 1990s and 2000s.
But, sadly for fans of the acting duo, this one wasn't built to last, and 2009 brought the news that the two were going their separate ways. People confirmed that both filed divorce papers, while Whitford's rep confirmed things were over in a statement by telling the outlet, "He hopes the media will respect their wish for privacy as they focus on their children." Whitford's rep didn't specify exactly why the two had decided to call time on their 17-year marriage though, which led to plenty of speculation and tabloid rumors, but both have since given us an insight into their time together, as they've gotten pretty candid about why staying together was not the option for them.
Jane Kaczmarek didn't expect her 'devastating' divorce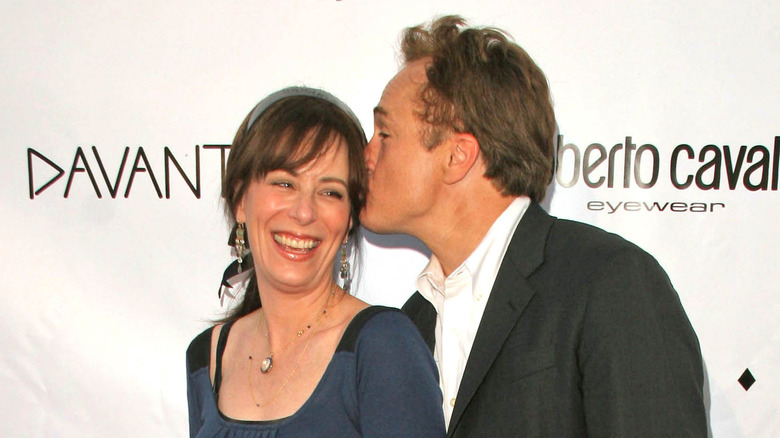 s_bukley/Shutterstock
It sounds like divorce wasn't necessarily on Jane Kaczmarek's radar before she and her now former husband Bradley Whitford announced their divorce. Speaking to Boston Herald the year after they announced their split and shortly after their divorce was finalized, the "Equal Justice" star admitted it all came as a bit of a surprise and suggested she maybe wasn't the one pushing for the split. "The good thing is you realize you have the chance to completely redefine yourself and start your life over, whether you want to or not. That has also, in a funny way, reinvigorated my desire to act again," she said, revealing that the divorce had made her focus on herself a little more.
But even if the divorce maybe wasn't Kaczmarek's idea, she wasn't going to let it get the better of her. "A very wise person said to me, 'Nowadays, you can make a divorce anything you want it to be.' It's absolutely devastating, but then you really have to just drop it and keep going," she admitted while speaking to Zap2It in 2010, while also having nothing but praise for her former husband. "We were friends for a long time, he's a great father, and we have three terrific kids," she said, "so I've made up my mind to make this as good as possible for everybody. We really are like a family living in two different houses."
Bradley Whitford refused to speak ill of Jane Kaczmarek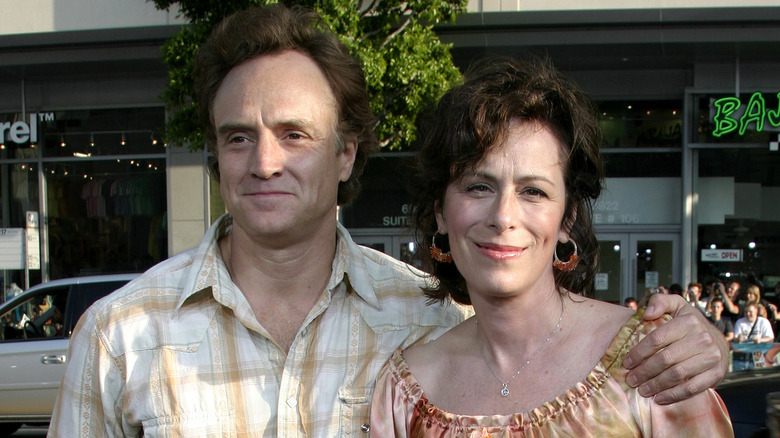 Tinseltown/Shutterstock
It seems like that notion of Bradley Whitford and Jane Kaczmarek keeping things cordial was something shared by both. The former also revealed that he would not be speaking ill of his ex-wife, no matter what happened between them, for the sake of their three children. "The kids need to know that both of their parents are good people," "The Handmaid's Tale" star told Good Housekeeping the year after the split was announced. "It's easy to set the example of kindness and love and respect when things are good. So if you can do that when things are hard, and wholeheartedly support their relationship with the other parent — you're showing them a certain kind of resiliency."
It seems like that's a sentiment that both really took to heart too, as TMZ reported their divorce settlement appeared to be as amicable as it could be. The outlet claimed the former couple divided everything they once shared down the middle ("Malcolm In The Middle" pun not intended) and also agreed to both pay for their three children and share joint custody. Now that's the kind of friendly exes example we like to see being set in Hollywood!
And it looks like this one was all for the best, as Whitford went on to get engaged to Amy Landecker in 2018 and they married the following year. As for Kaczmarek, she's kept her dating life a little more private.