What Happened To Big Time Rush?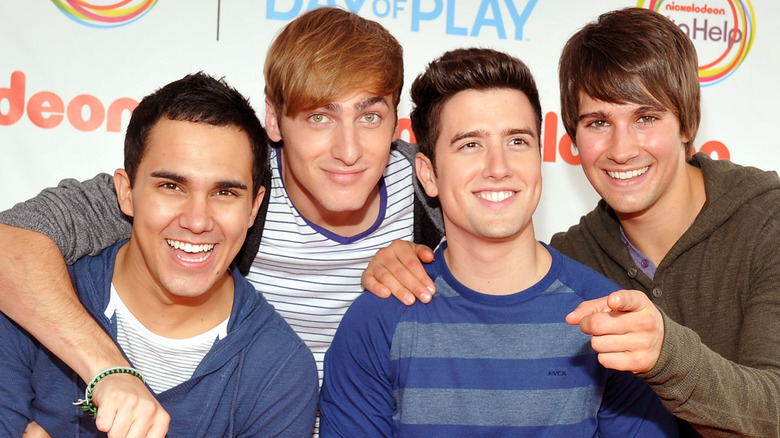 Mike Coppola/Getty Images
A handful of today's most prominent names in the entertainment industry have been a product of Nickelodeon, including Ariana Grande, Miranda Cosgrove, Keke Palmer, Kenan Thompson, Emma Roberts, and Nick Cannon. But as much as the channel knows how to mold young talents to grow up to be the biggest and the brightest, they're also capable of producing world-famous boy bands. Case in point: Big Time Rush.
Comprised of Kendall Schmidt, James Maslow, Carlos PenaVega, and Logan Henderson, Big Time Rush was once the biggest boy band in the country. The quarter was formed for the sole purpose of starring on a Nickelodeon show of the same name, but their popularity soared and together, they released album after album and toured across the world. At one point, they even had One Direction as one of their opening acts.
But just like any other boy band, they, too, had hit a wall and decided to take a break after more than half a decade of acting and making music. "I think it'll just help the band if we give people time to miss us — it's kind of like a relationship," PenaVega told The Huffington Post in 2013. He said that they were all "ready for our individual careers," with Maslow noting that they were "really antsy to be our own individual artists outside the band." And that they did. Before their eventual 2022 reunion, the four-piece launched individual careers and explored their passions.
What did Big Time Rush do during their hiatus?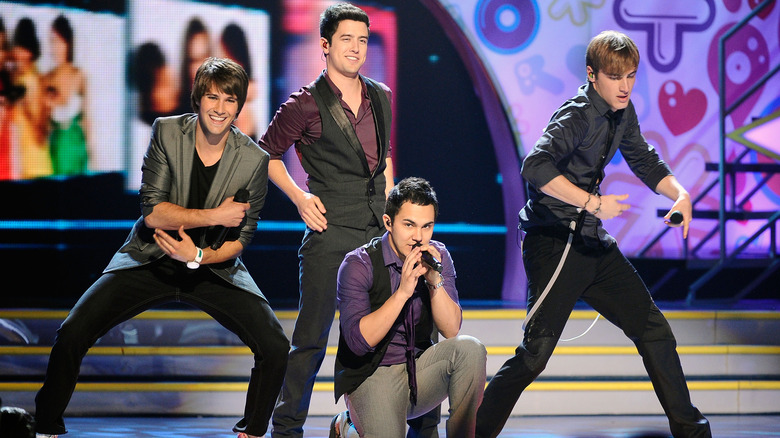 Kevork Djansezian/Getty Images
True to their word, Big Time Rush was busy with their individual pursuits following the announcement of their indefinite hiatus. Kendall Schmidt, the leader of the pack, reunited with Heffron Drive, the musical duo he was part of pre-BTR, per E! News. They recorded two albums and toured together, and in 2018, they won iHeartRadio Music Festival's Rising Star Competition. Meanwhile, James Maslow mainly explored projects outside of music, like going on reality competitions like "Dancing with the Stars" and "Celebrity Big Brother" and starring in TV movies like Lifetime's "Seeds of Yesterday."
Carlos PenaVega, for his part, has gone full-on dad mode. After marrying "Spy Kids" star Alexa Vega, the couple moved to Hawaii, where they are raising their three children, per Beyond The Stage Magazine. He has also dabbled in several acting projects, but it looks like he thrived best with this family YouTube channel, La Vida PenaVega. Logan Henderson, for his part, had to take a break from the spotlight after their announced their hiatus. "I was in the emotional desert finding myself," he joked in regards to the post-BTR years in an interview on "The Zach Sang Show." "I was still making records ... but [I just took] time to focus on myself and travel and figure out what it was all about," He eventually made a big comeback in 2017 with the song "Sleepwalker."
Inside the Big Time Rush reunion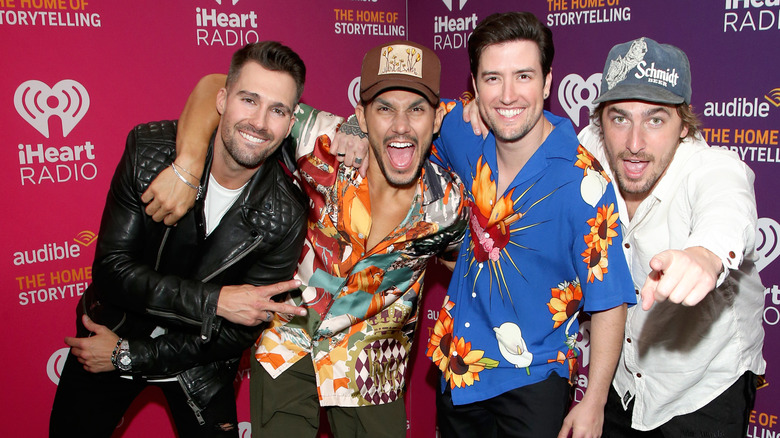 Gabe Ginsberg/Getty Images
Now, after years of going after their passions, Big Time Rush decided to reunite and tour as a group once again. But this time, instead of Nickelodeon and their music label calling the shots, they're stepping up to take the reins and gain full control of their career.
"This time, we get to do it as the four of us," Carlos PenaVega told E! News. "We get to make all those decisions. We get to decide exactly what songs are going to go out ... The creative process this time around is just so much more fulfilling." During the years they were apart, each of them apparently had the intention to reconnect with the group. "I think we all knew at some point we'd get back together. It was just a matter of timing," Kendall Schmidt dished.
In an interview with People, Logan Henderson revealed that it wasn't at all easy getting back together, as they all had to arrive at a compromise when it came to the music they wanted to make. But ultimately, "[the] universe was telling us, 'Big Time Rush get back together,'" he said. James Maslow also noted that all their hard work had been worth it. "A blessing in disguise was that the music was good when it started, but after a year of revising, revisiting, figuring out what we want to do, our music now is so much better," he chimed in. "Everything happens for a reason. And we're super pumped for the fans."