Reba McEntire To Host The 2018 ACM Awards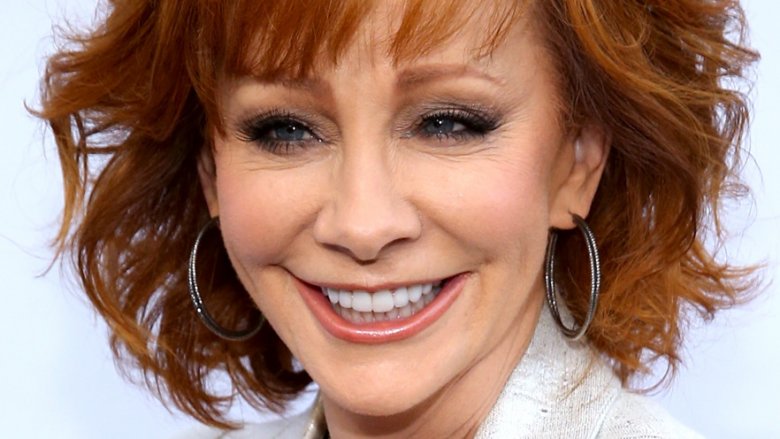 Getty Images
The country music icon just landed a major gig!
Reba McEntire will host the 2018 Academy of Country Music Awards, CBS News reported on Thursday, March 1, 2018. The singer is, of course, more than up to the challenge, as she's hosted the event 14 times before. 
The three-time Grammy winner also announced this year's nominees on Thursday morning, when she earned her 16th nomination for Female Vocalist of the Year. When asked who she would like to thank for the nom, the singer said, "Everybody who voted for me and my mama."
McEntire, who recently donned the Colonel Sanders costume for a new KFC commercial, went on to recall the first time she was nominated. "1981, I was — we were out in LA and I got to go to Disneyland for the first time while we were out in LA and I was very excited. I thought, 'oh my gosh this is really exciting,'" she said, but jokingly added, "I didn't win."
Of her upcoming hosting gig, McEntire told Entertainment Tonight, "I really enjoy hosting. It's very exciting, I love live television. So, to be able to know the ins and outs and who's doing what and be there for the rehearsals...it's just fun."
However, the "You Lie" singer, who won Entertainer of the Year in 1994, couldn't help but notice that this year's nominees in the coveted category — Jason Aldean, Garth Brooks, Luke Bryan, Chris Stapleton, and Keith Urban — all happen to be male.
"It's disappointing that there's no female in the Entertainer of the Year category," McEntire said. "But the country music business is very cyclical. It'll go very traditional with the music or it will go very contemporary. The girls dominate or the boys dominate, so, it's coming around. I have faith."
The 53rd annual Academy of Country Music Awards will air live on Sunday, April 15, 2018, at 8 p.m. EST on CBS.