What We Know About Rapper Kris Wu's Prison Sentence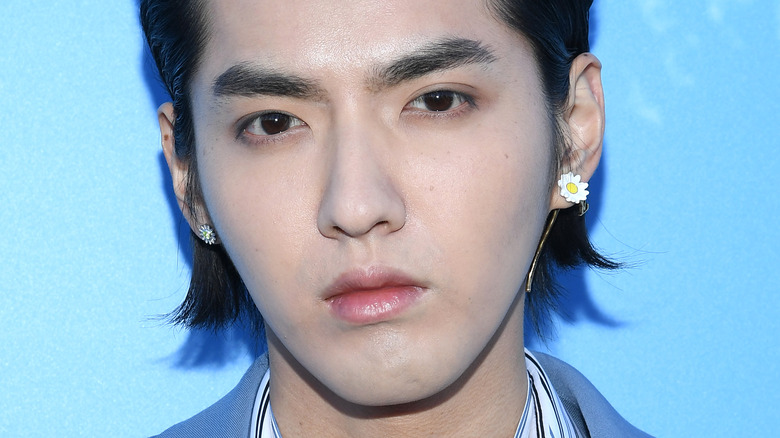 Pascal Le Segretain/Getty Images
The following article contains discussion of rape and sexual assault.
K-pop became a global sensation around 2010, Vox notes, and hasn't slowed down. The South Korean industry has become a multi-billion dollar empire. The success of K-pop is due in part to the well-oiled machine that the genre has become. There are literally lists of rules that K-pop singers have to adhere to. Among the many restrictions that industry executives put on performers is involvement in relationships. Korean music executive Bernie Cho spoke to CNN about the level of control with which performers are managed. "[I]ndividuals in such bands are viewed as investments," he said.
"Scandals involving drinking, drugs, or even dating not only make waves in the entertainment news section but also the finance news section because many of the biggest Korean music management companies are also publicly traded stocks on the Korean stock exchange," Cho went on. "Sensational headlines can take a serious hit on the bottom line." Even when people do get together, like Blackpink's Jennie and EXO's Kai, things get complicated because of work and complicated schedules. Well, there's more news for the K-pop and hip-hop world about EXO's former star Kris Wu.
Kris Wu has been sentenced to 13 years in prison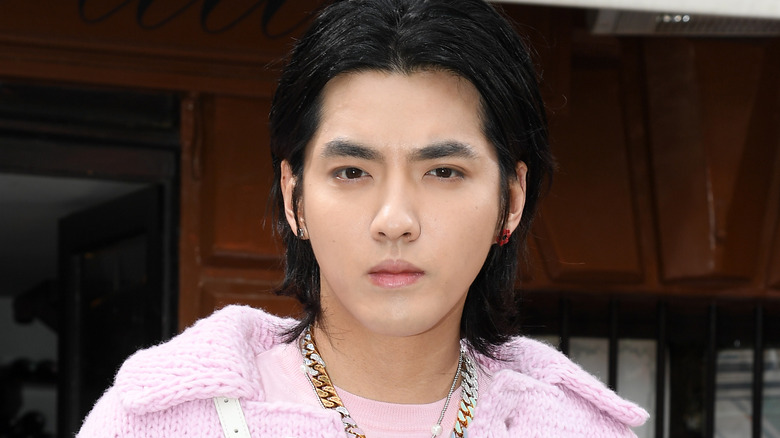 Pascal Le Segretain/Getty Images
Kris Wu became famous through K-pop's EXO group and later became a solo artist, per CNN — collaborating with the likes of Joji, Trippie Redd, and more. In August 2021, the Chinese-Canadian rapper was arrested on suspicion of rape after several women came forward claiming that they were too drunk at his residency to say no to sexual activities. As Page Six reports, one of the victims named Du Meizhu told the Chinese media company NetEase that Wu invited her to his home, claiming that she would be auditioning for him there. He proceeded to get her intoxicated and she woke up later in his bed. Several other women, some under the age of 18, have similar reports which allegedly occurred from November to December 2020. As Reuters reports, Wu also gathered a group for sex in July 2018.
In light of this, CNN reported on November 25, 2022 that a Beijing court has sentenced Wu to 13 years in prison. On top of rape charges, Wu will also have to pay 600 million yuan ($83.77 million) for tax evasion.
If you or anyone you know has been a victim of sexual assault, help is available. Visit the Rape, Abuse & Incest National Network website or contact RAINN's National Helpline at 1-800-656-HOPE (4673).