Why Jennie From Blackpink And Kai From EXO Couldn't Make It Work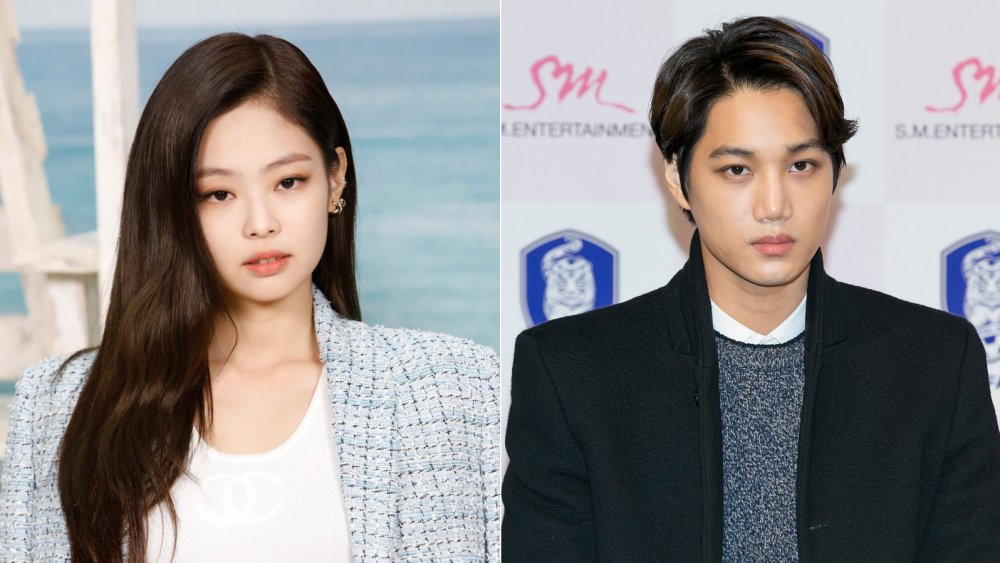 Julien M. Hekimian, Han Myung-gu/Getty Images
Blinks around the world were surely thrilled when Netflix announced that they were set to release Blackpink: Light Up the Sky, a documentary that gives an in-depth look at the group's four members: Jennie, Jisoo, Lisa, and Rosé, according to Time. If you're unsure if the ladies deserve their own doc, you should know that Blackpink, which hails from South Korea, is the first female K-pop group to perform at Coachella and has worked with American musical heavyweights like Lady Gaga, Ariana Grande, and Dua Lipa, per Forbes.
That's why fans were likely beyond eager to see the documentary that was directed by Caroline Suh and, according to Variety, promises "exclusive interviews and footage" of the group like never before. This promise of more candid access to Blackpink is appealing for so many reasons but especially because, like all superstars, the quartet have had a lot going on in their private lives that their followers would love to know about. One such topic of interest is the romance between Blackpink's Jennie and EXO's Kai as well as its subsequent ending, which left fans with more questions than answers. 
So here is everything to know about why Jennie and Kai couldn't make it work.
Jennie and Kai claim 'work' led to their split, but fans have another theory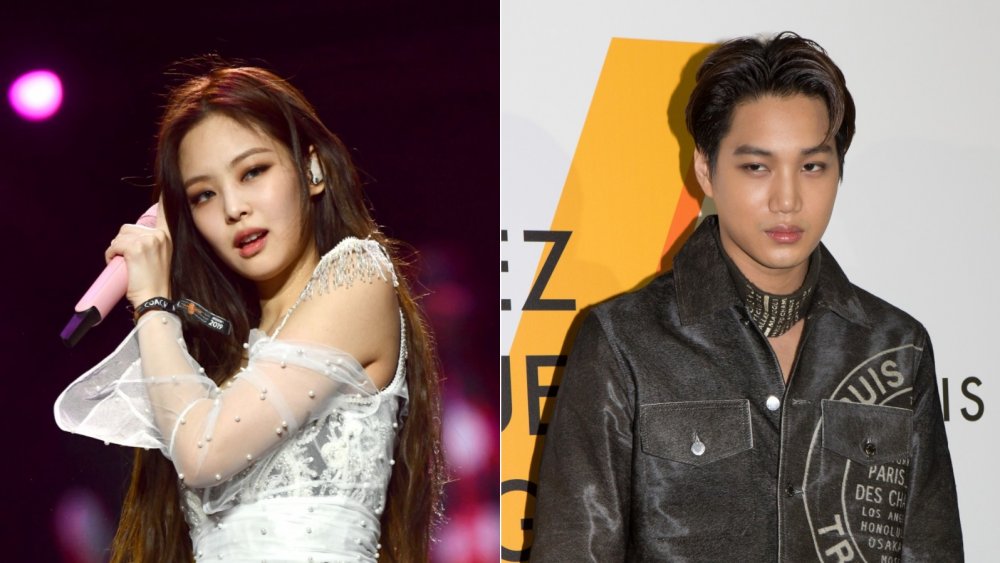 Scott Dudelson, Christopher Jue/Getty Images
The relationship between Blackpink's Jennie and EXO's Kai was confirmed on Jan. 1, 2019, according to Elite Daily. However, later that same month, outlets shared the news that the duo had split. Despite that, it's not totally accurate to assume that Jennie and Kai were only together for a few short weeks. According to the outlet, the two stars were in Paris simultaneously for fashion week in October 2018 and shared suspiciously similar photos of the Eiffel Tower, leading fans to guess that they had visited the landmark together.
So why did the couple split? According to Naver (via Koreaboo), the breakup was caused by "work." Apparently, the stars "both mutually decided that the timing just wasn't right and they instead needed to concentrate more on their personal careers at the moment. However, both are said to be parting as friends and will cheer each other on in the future," per Koreaboo.
While there's no doubt that Jennie and Kai have demanding careers, Elite Daily noted that fans suspected that the performers' labels — Kai is represented by SM Entertainment while Jennie is managed by YG Entertainment, per Variety — had something to do with the breakup. Though, to be fair, this theory is still only in the realm of Twitter speculation. All we can hope for is that we'll get some more answers down the road.