Inside Aretha Franklin's Close Relationship With Whitney Houston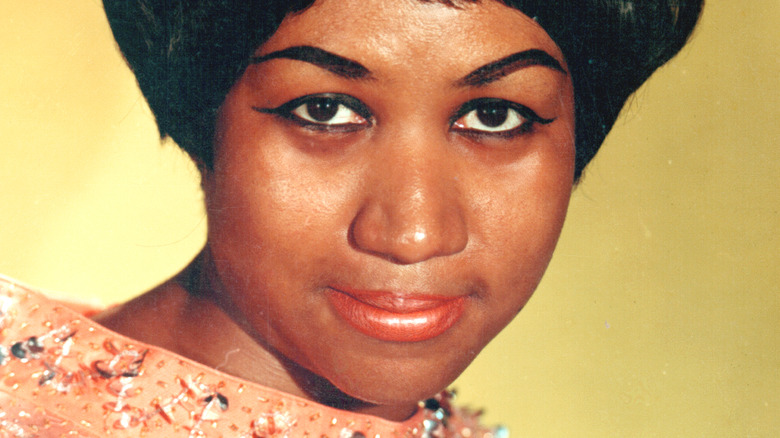 Michael Ochs Archives/Getty Images
The late American singer Aretha Franklin may be known as the Queen of Soul, but the truth is that her influence extends far beyond her voice. Having signed onto her first label at just 18, Franklin proved her worth as a singer by instantly becoming a worldwide phenomenon in her mid-20s. With iconic hits such as "Respect," "(You Make Me Feel Like) A Natural Woman," and "Think," Franklin quickly became one of the most charted musical artists of all time, and is now considered one of the "giants" of soul — and even of pop music, as a whole. 
Similarly, many fans of Franklin's are surely familiar with Whitney Houston, who was greatly inspired by Franklin's music growing up. As it turns out, Houston, who was similarly hailed for her own deeply powerful and soulful voice, actually has a long history with Franklin, one which extends back to her childhood, and ties Franklin had with her mother, Cissy Houston. 
Aretha Franklin and Cissy Houston go way back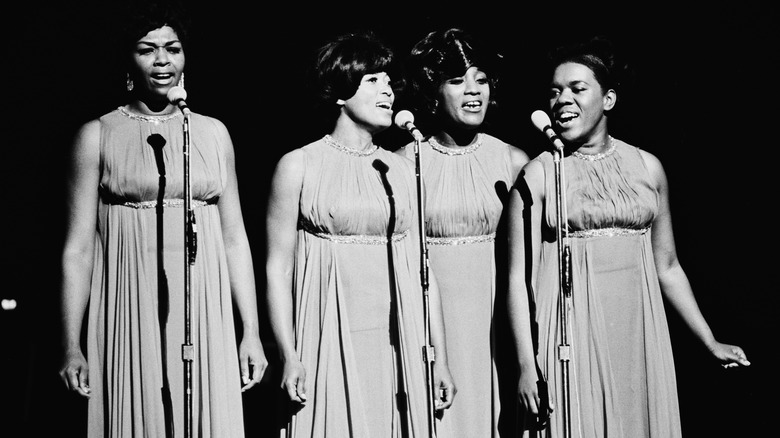 Michael Ochs Archives/Getty Images
Aretha Franklin and Cissy Houston — mother of Whitney Houston — first became acquainted in the late '60s, when Cissy, as part of the all-female, all-Black R&B backup vocal group The Sweet Inspirations, sang backup vocals for Franklin during performances, according to All Music. Perhaps one of Franklin's most prominent songs for which Cissy sang backing vocals was "Ain't No Way," which was written by Franklin's elder sister Carolyn, and released in 1968, instantly becoming hugely popular, per the BBC. Interestingly, Whitney made her world debut singing the same tune on "The Merv Griffin Show" in 1983 alongside her mother. 
Although it has sometimes been reported that Franklin was Whitney's godmother, that was not, in fact, the case. Cissy did refer to Franklin as Whitney's honorary aunt, however, leading Whitney to call Franklin, 21 years her senior, "Auntie Ree." Whitney was a young girl when Cissy and Franklin first became acquainted and it was around that time that Whitney met her honorary aunt, as Cissy would sometimes bring her into the recording studio, per Smooth Radio. In a 1986 interview with MTV, Franklin remembered young Whitney as being a "kind of shy, lovely girl, very nice young lady."
Shortly after her death, Franklin recalled being stunned upon hearing young Whitney's voice for the first time, per Today. "When she hit the soprano, I said, 'Oh, this little girl can sing!'" Franklin said. "OK, Cissy's baby can sing!"
Aretha Franklin wasn't able to attend Whitney Houston's funeral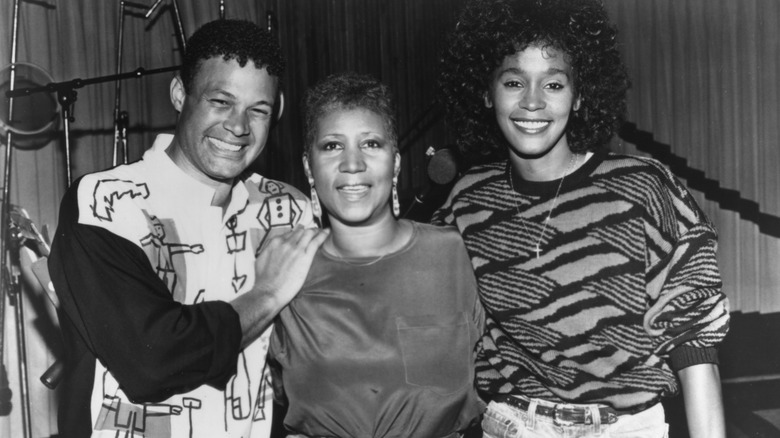 Michael Ochs Archives/Getty Images
As fans of the late Queen of Pop know, Whitney Houston died at the age of 48 after accidentally drowning in her bathtub, causing an outpouring of mourning and grief from across the world. Of course, among those grieving was Aretha Franklin, who had become close to the Houstons. Shortly after her death, Franklin said that she was particularly shocked by discovering the news on TV because she had recently seen glimpses of Whitney perform, where she said she appeared "fresh, she looked healthy, and she looked gorgeous. And I thought, 'Yes, she has conquered her challenges and was on the way,'" per Today.
Although it was widely expected that Franklin would attend Houston's funeral, she ended up being unable to on account of a medical issue, per the New York Daily News. However, that did not affect the love she had for Whitney, or the bond she continued to have with Whitney's mother Cissy, with whom she remained close until her own death in 2018. 
"Aretha was my dear friend who I will deeply miss," Cissy told People about her friend's death at the time. "Although my heart is broken, my soul rejoices that I was able to watch God move through Aretha's life." She closed the statement by honoring her daughter Whitney, saying, "God bless you Re, I will always love you."