It's No Secret Why Anna Kournikova Was Forced Out Of The Biggest Loser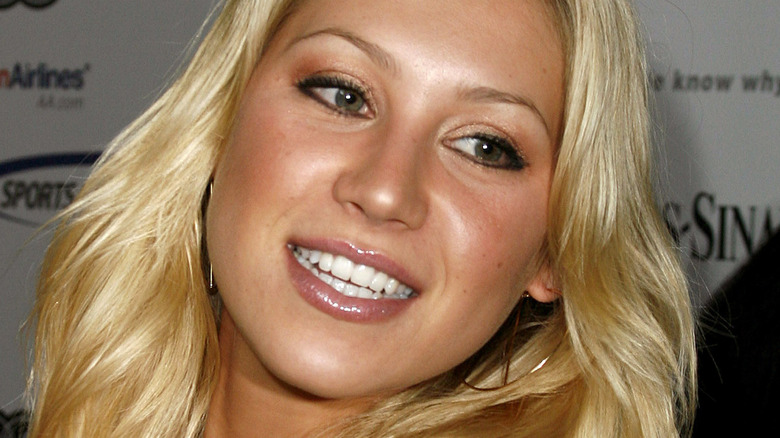 Tinseltown/Shutterstock
While Jillian Michaels might be the star most closely associated with "The Biggest Loser," she famously quit the show multiple times. In the wake of one of her exits, the show onboarded retired tennis pro Anna Kournikova as a trainer for Season 12. However, the newbie's tenure was short-lived, to say the least. 
As a refresher, Kournikova joined the cast of "The Biggest Loser" in 2011. Speaking to NBCUDirect ahead of the Season 12 premiere, she seemed excited about the new venture, even hinting that she felt it was her calling to be on the show. When asked what she would bring to the table, she beamed, "I hope to bring my, uh, experience and knowledge that I've learned ... that I've gathered being a professional athlete my whole life." It was a sentiment she also shared with Digital Spy. "I have used my body as a tool my whole life on the tennis court ... so for me it was that instead of listening to the information that was thrown at me, I was sharing it with the contestants," Kournikova explained.
In the latter interview, Kournikova also revealed that she had sought out her role as trainer, noting, "I was the one who went after this opportunity." Despite that, however, the tennis star left "The Biggest Loser" after a singular season on the show. So, what went wrong?
Anna Kournikova's approach was little too tough, and not enough love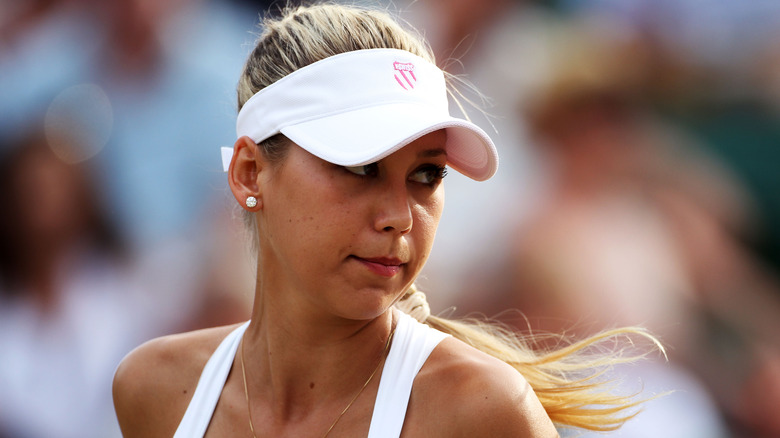 Clive Brunskill/Getty Images
Anna Kournikova might have been excited to join the cast of "The Biggest Loser," but when it came to actually being on the show, her approach seemingly didn't gel with everyone's expectations. 
In November 2011 — while Season 12 was still on-air — The Hollywood Reporter broke the news that Kournikova would not be back for a second season. According to sources speaking to the outlet, her departure came after there had been tensions between the former tennis player and production. However, that was just one aspect of what led up to the sudden announcement. Sources also claimed that some of the season's contestants felt she was just too harsh with them, and a far cry from Jillian Michaels' more balanced tough love. 
For what it's worth, Season 10 champion Patrick House told People that Kournikova's predecessor simply had much more experience working with overweight contestants, and that made her an easier fit for the show. "There's a difference between someone being able to train people versus training overweight people ... you have to adapt to that and I think that's what she struggled with," he mused. 
But Anna Kournikova wasn't fired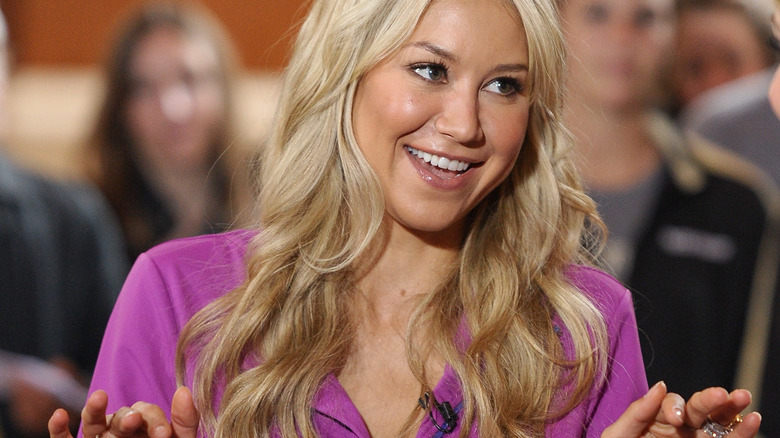 Noel Vasquez/Getty Images
Anna Kournikova may have left "The Biggest Loser" soon after joining the cast, but let's get one thing straight: she was never fired. In fact, speaking to People in the wake of the announcement that she was leaving, her spokesperson shut the suggestion down, fast: "Anna was 100 percent not fired from the show." Another source agreed, explaining, "The show just wasn't the right fit for her." 
As for Kournikova herself, she has never shared why, exactly, she left the show. Speaking to The Hollywood Reporter, she simply confirmed that she would not be back, and had nothing but good things to say of the experience. "Although I will not be returning as a full time trainer ... I will always be a part of 'The Biggest Loser' family, and my commitment to bettering lives through health and fitness will continue," she said. 
It's fairly safe to say that when it came to leaving "The Biggest Loser," Kournikova took it all in her stride — and we're not too shocked by that. After all, soon after her season premiered, she told the Los Angeles Times her personal thoughts on losing, in general. "It doesn't mean you're a bad person, or you're not worthy ... Give yourself the gift of saying, 'I don't care what anyone else thinks. Did I try my hardest? Did I do my best? Then I only care about what I think,'" she shared. We'll certainly give her a point for that!