Alexis Bledel's Real Name Isn't What You Think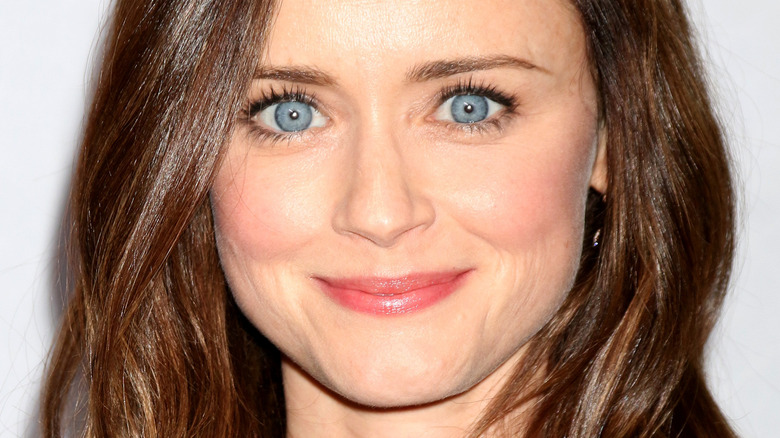 Kathy Hutchins/Shutterstock
Alexis Bledel will be forever known as Rory Gilmore thanks to her timeless hit "Gilmore Girls." The star has, of course, gone on to do other things, like "Tuck Everlasting," "The Sisterhood of the Traveling Pants," and "Post Grad" in the 2000s. Working on "Traveling Pants" meant that Bledel and Blake Lively became longtime friends. In fact, Lively told Access Hollywood that she looked up to Bledel. "I was lucky. My first job was with America Ferrera and Amber Tamblyn and Alexis Bledel and these women are role models of mine," Lively said, adding, "What they do for their community, for other people, the amount of love and integrity and passion and loyalty that they live with was so inspiring."
She also starred in "The Handmaid's Tale" alongside Elisabeth Moss, playing the character ​​Emily Malek. Bledel's career won't quit. But that does not mean we don't still see Rory when we look at her. Obviously, her name isn't Rory — but it actually isn't Alexis, either.
Alexis Bledel never sought out a career in acting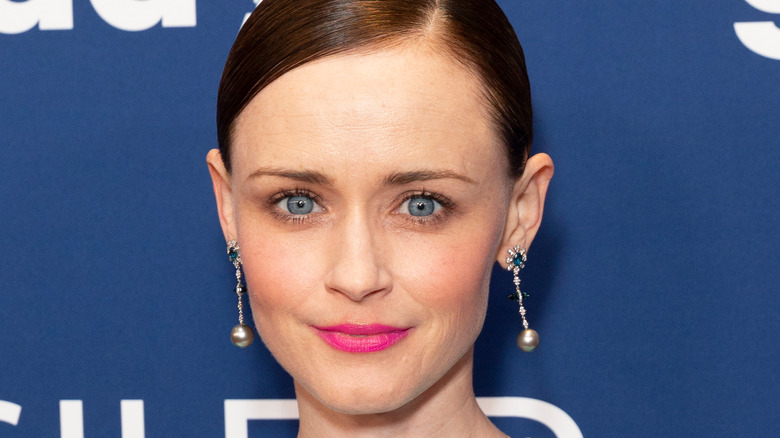 lev radin/Shutterstock
Alexis Bledel's real name is Kimberly Alexis Bledel, according to PopSugar. While Bledel hasn't explained why she dropped her first name, she did explain the trajectory of her career. Interestingly, she never really sought out a career in acting. Instead, she was working as a model when acting fell into her lap. "I went to college at NYU, and I was working there as a model, and I started auditioning for some pilots, around that time, and then I got the part on 'Gilmore Girls,' and then to work on the show I had to move to L.A.," she told IGN in 2002.
She wasn't totally averse to working in movies, but Bledel never thought she'd be in front of the camera. "I always thought that I would work behind the camera, because it's a more comfortable place for me to be, really," she explained. But obviously, fate had different plans for her.
Alexis Bledel's bad Spanish in Gilmore Girls was fake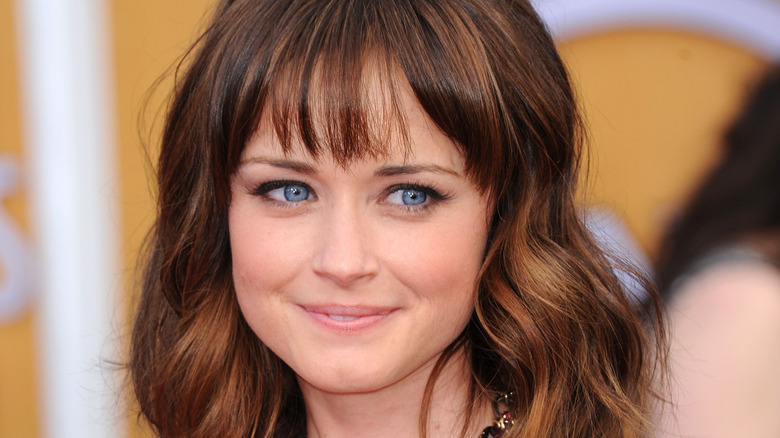 DFree/Shutterstock
Alexis Bledel is also a native Spanish speaker. In 2005, Bledel and her "Gilmore Girls" co-star Lauren Graham, who played Lorelai Gilmore, made an appearance on "The Ellen DeGeneres Show." DeGeneres asked Bledel about being fluent in Spanish. "My dad's from Argentina and my mom was brought up in Mexico," Bledel explained. DeGeneres then orchestrated a charming moment where Graham gave a tour of the "Gilmore Girls" set while Bledel translated in Spanish.
Her fluent Spanish came up again when Alexa Chung was hosting MTV's "It's On With Alexa Chung." Chung had Bledel wear a headpiece that was connected to Spanish commercials and TV shows and had her translate for the audience. Bledel's ability to speak Spanish made it all that much funnier when fans watched the "Gilmore Girls" episode "Fight Face" in Season 6. In the scene, Rory comes into the kitchen in her grandparent's house and speaks with their housekeeper, Esperanza. Rory's Spanish is rudimentary at best, so it's extra funny knowing that she would have been able to converse easily.