Inside Alexis Bledel And Blake Lively's Real-Life Friendship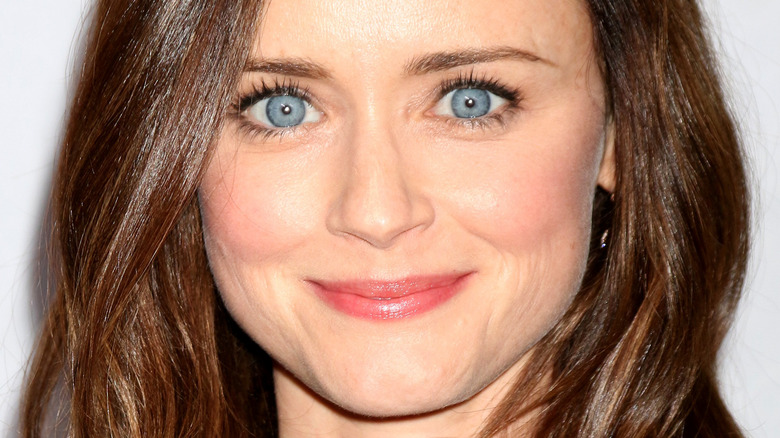 Kathy Hutchins/Shutterstock
Actors Alexis Bledel and Blake Lively have maintained a close companionship over the years. The two celebs first met when they co-starred in the classic 2000s flick, "The Sisterhood of the Traveling Pants," which was based on the novel by Ann Brashares. In a past interview to promote the film, Bledel described watching Lively nail her audition. "I was at Blake's audition ... And I was so excited because I thought she was so perfect for it," she said, per Tribute. Bledel then spoke of her desire to become friendly with the "Gossip Girl" alum and the other main actors in the film, America Ferrera and Amber Tamblyn. "I just really wanted to get to know them," she said. "And I think we all kind of felt the same way, and we just started hanging out."
The four stars later returned for a sequel, "The Sisterhood of the Traveling Pants 2," in 2008. In an archival interview moment with Bledel and Lively, Bledel discussed the positive experience of getting to collaborate with Lively and their co-stars once more. "I didn't think that we would get to work together again, so when we did, it was nice," Bledel said. Lively added, "It was a great surprise." Since the filming of this flick wrapped, Bledel and Lively have remained good friends.
Alexis Bledel became one of Blake Lively's 'role models'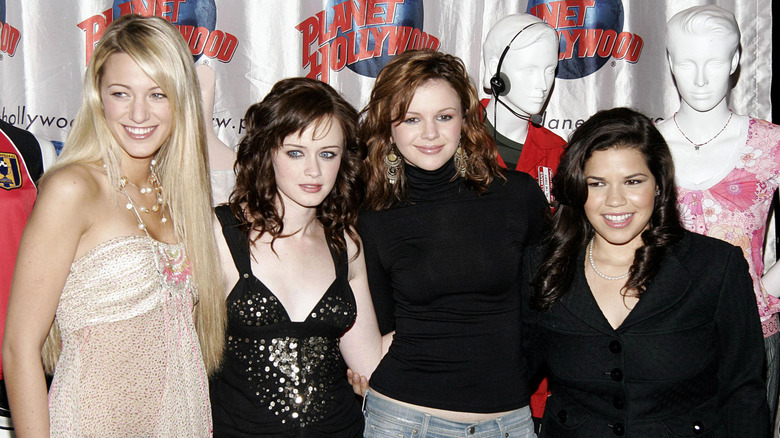 Everett Collection/Shutterstock
Following their work together on "The Sisterhood of the Traveling Pants," Alexis Bledel and Blake Lively's enduring friendship has been publicly documented. During a red carpet chat with Access Hollywood in 2017, Lively was asked about her passion for activism as she was being celebrated at the Power of Women event, per Variety. The actor then cited Bledel, as well as co-stars America Ferrera and Amber Tamblyn, as having been sources of inspiration due to their community involvement.
"I was lucky. My first job was with America Ferrera and Amber Tamblyn and Alexis Bledel," Lively said before calling the three women "role models of [hers] to this day." "What they do for their community, for other people, the amount of love and integrity and passion and loyalty that they live with was so inspiring," Lively added. As People reported in 2017, Bledel and Lively were pictured with Tamblyn as they attended the premiere of "Paint It Black," a film Tamblyn directed. The celeb besties later met up with Ferrera for the film's afterparty. But, events and get-togethers may not be all the group has to look forward to, as Bledel and Lively have shared that they may not be done collaborating with their two friends and co-stars just yet.
Alexis Bledel and Blake Lively could be returning for a Sisterhood sequel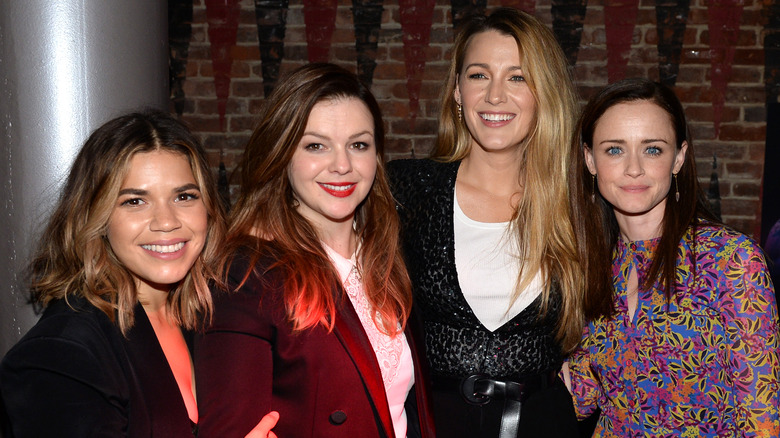 Andrew Toth/Getty Images
Friends Alexis Bledel and Blake Lively may be acting together once again! In a 2018 "The Tonight Show Starring Jimmy Fallon" interview, Fallon asked Bledel if a third installment of "The Sisterhood of the Traveling Pants" may be in her future  "I really hope so. I would love it. It would be the best thing," Bledel said. Fallon then asked if she keeps in touch with her "Sisterhood" co-stars. Bledel explained, "We don't get to see each other a lot because everybody has work and family and everything. But when everybody's in town, we do." The "Gilmore Girls" star then revealed that she, Lively, Amber Tamblyn, and America Ferrera had recently presented the idea of a third "Sisterhood of the Traveling Pants" film. "We just pitched a third movie, and I hope it comes together," Bledel said. "It would be so great."
That same week, Lively told Entertainment Tonight that the third flick "could really happen." "I think that people who love the movie want to see it," Lively said before confirming that she and her "Sisterhood" co-stars would be up for the project. Tamblyn later revealed on Twitter that she'd written a "good" script for the movie. "It's up to a studio now to make the film," Tamblyn wrote. Fingers crossed that fans will see Bledel, Lively, Ferrera, and Tamblyn on the big screen together again soon!