Is The Sisterhood Of The Traveling Pants Cast Friends In Real Life?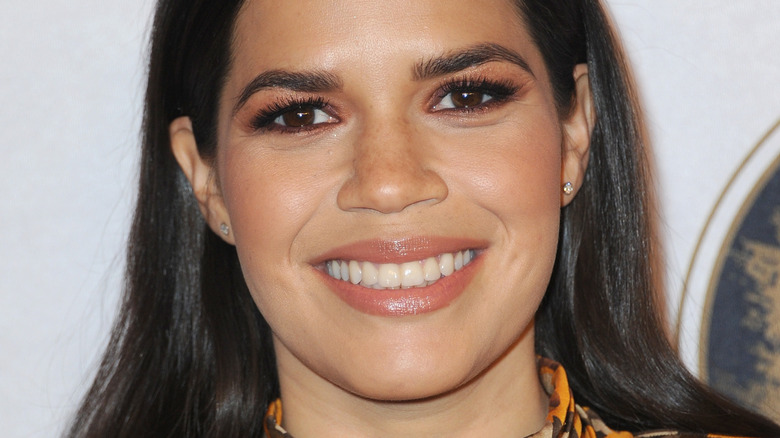 Albert L. Ortega/Getty Images
The years pass by, but you always remember your first real set of friends. "The Sisterhood of the Traveling Pants" revolved around four teenage girls, played by America Ferrera, Blake Lively, Amber Tamblyn, and Alexis Bledel, staying in touch thanks to a magically fitting pair of pants. The film spawned one sequel with Bledel teasing a third chapter back in 2018 to "The Tonight Show Starring Jimmy Fallon," which sadly has yet to come to pass (as of this writing!).
Fans would love for another installment. The film — based off the book of the same name — was popular thanks to its themes of friendship and coming-of-age. Lively, herself, drew inspiration from past friendships when filming the movies. She told MovieWeb, "I have a friend, my friend Jessica who I've had since I was 3 years old, and my friend Brittany who I've had since I've had seventh grade and we can fight like no tomorrow and we can have these crazy times."
But the question remains are the actors really friends in real life? "We all hated each other," Tamblyn also told MovieWeb. She was kidding, of course. Even though the last sequel was released in 2008, time never drove a wedge between the "Sisterhood" crew. Tamblyn continued, "We became incredibly good friends when we were up there [Vancouver]. Really, really close friends, fast, which is interesting because that's what it needed for the movie but it just happened to be that it worked that way." So has anything changed?
The cast of The Sisterhood of the Traveling Pants stays in touch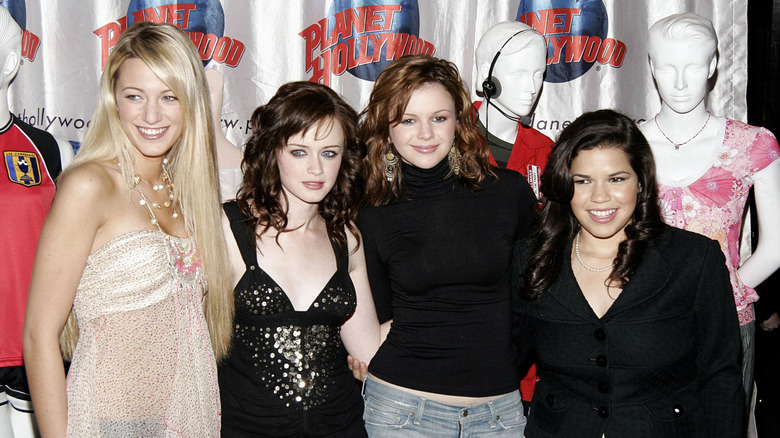 Everett Collection/Shutterstock
So, it seems that those pair of pants may have been magical after all. Because the cast of "The Sisterhood of the Traveling Pants" still remains friends, even after life and their careers took them separate ways. The cast has always been there for each other during life's big milestones such as a surprise bachelorette party. In an interview with "The Tonight Show Starring Jimmy Fallon," America Ferrera described being surprised by her co-stars. And of course, it was "The Sisterhood of the Traveling Pants"-themed.
Ferrera told the talk show host, "There was one time where they surprised me with a bachelorette party I didn't want. But they took me to a restaurant and, of course, at each of our place was, like, a pair of jeans and arts and crafts. So that night, restaurant-goers were treated to watching "The Sisterhood of the Traveling Pants" decorate jeans."
Of course, Ferrera's co-stars were also there for her when she got pregnant as well. In an interview with People (via Romper), Ferrera couldn't believe how much their lives have changed since they first starred in the movies together. "They all were like, 'get the drugs,'" she said. "We get together with the kids, it just still blows my mind ... Blake was 16 I think when I met her, I had just turned 20. I couldn't even go to a bar ... And now we're moms."
The cast continues to reunite with each other through the years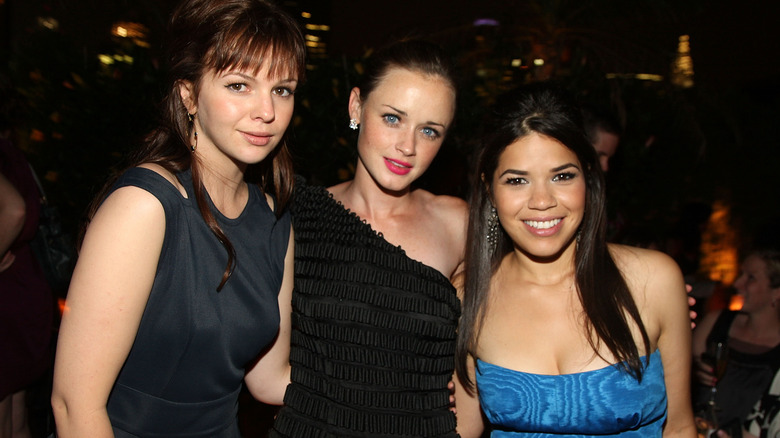 Stephen Lovekin/Getty Images
The cast of "The Sisterhood of the Traveling Pants" doesn't just come together for milestones and the big moments though. The four stars have found plenty of reasons to see each other over the years. One just has to take a look at their Instagram accounts to see how much love and support they show each other. Take International Women's Day in 2019 for instance. Amber Tamblyn shared an Instagram post of the four reunited.
In the post, she wrote, "I'm giving a shout out to the women I have been through hell and back with. The women I don't get to see enough, but when I do, we pick right back up where we left off. The women I have held and the women who have held me, both literally and metaphorically." The two also reunited for a photo back in 2021 as well, showing off their goofy side on Instagram. Even when all four of them can't get together, sometimes the stars will see each other individually, like when Tamblyn and America Ferrera got together to encourage voters in 2021 on Instagram.
Ferrera best summed up the group's friendship in a 2013 interview with Entertainment Weekly. She said, "We've been a part of each other's lives in really meaningful ways that go beyond making a movie together ... We almost forget that we made a movie together because our friendship was created from so many other experiences."