America Ferrera Dishes On New Sisterhood Of The Traveling Pants Movie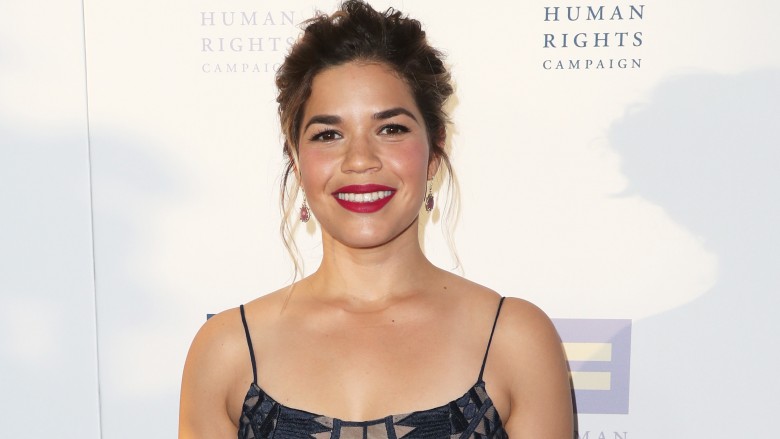 Getty Images
Could a third Sisterhood of the Traveling Pants movie be in our future?
Well, maybe.
America Ferrera revealed that she'd love to work on another Traveling Pants film, though she admits plans for the movie haven't gone far beyond just talks. "It's an idea and a conversation," the Superstore (2015-) actress told E! News. "I think it would be amazing. The sisterhood is still well and alive. I love my girls. We're very much a part of each other's lives and if the movie happens it would be a great thing."
"I was 20 when I met them. I am 30 now and they are still three of my best friends and supporters," Ferrera, 32, continued, speaking on her close friendships with her former co-stars Amber Tamblyn, Blake Lively, and Alexis Bledel. "What's wonderful about these girls in my life is, people expect girls and women to be competitive, and we made a decision to love and support each other off-screen and on-screen."
While we've seen Ferrera, Tamblyn, Lively, and Bledel FaceTime, march for women's rights together, and hang out like regular girlfriends over the years, we haven't seen all four ladies share a screen since The Sisterhood of the Traveling Pants 2 (2008).
Of course, a new movie wouldn't just be amazing for the fans. "We would love to get paid to hang out with each other," Ferrera joked. "That would be wonderful."
While there may not be any definitive plans for a third Traveling Pants movie at the moment, the stars of the film haven't yet given up hope. In Feb. 2015, Ferrera confirmed that a script was being written, and a few months later, Gilmore Girls star Bledel let it slip that she was producing the film. More recently, in Jan. 2017, Tamblyn, who recently announced her daughter's name with help from Hillary Clinton, tweeted, "There is definitely not a third installment of 'The Sisterhood of the Traveling Pants' in the works #AlternativeFacts."