How Did Taylor Swift And Blake Lively Become Friends?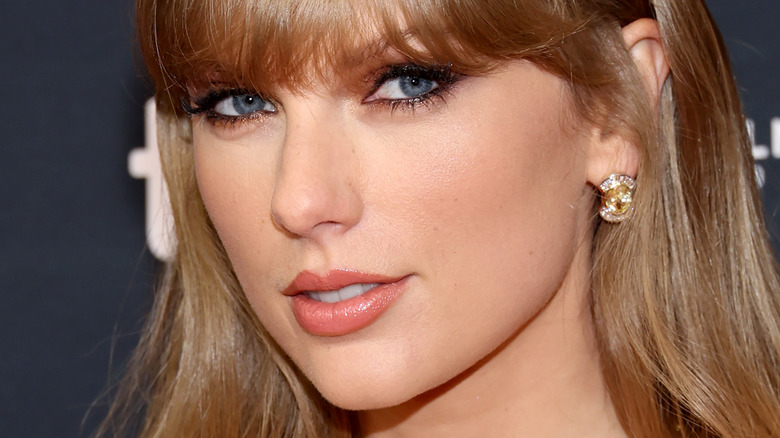 Amy Sussman/Getty Images
Blake Lively and Taylor Swift's friendship will never go out of style! The two celebrities have become one of the best friendship duos in Hollywood. From constant hangouts to gushing about one another, this pair is unlike any other set of famous friends.
The two celebrities have been very open about their admiration for one another. In 2016, Swift gave a sweet Instagram shoutout (via Yahoo) to the actor on her birthday. She posted a photo of the two on social media holding a koala. Swift captioned the post, "Happy Birthday Blake! You're a wonderful friend, to humans and koalas alike. I absolutely love you." Lively has also reciprocated the love back to Swift. In a fun quiz interview with BuzzFeed in 2020, the actor chose Swift out of all the celebrities listed to clone. Swift was among Beyonce, Anna Kendrick, Leighton Meister, and more. Lively had no hesitation when she shared, "Gotta go with Taylor, I mean come on. The world needs more Taylor, I need more Taylor." While their friendship was already in full force, Lively was right she did need more "Taylor."
The two celebrities have continued to be friends throughout all these years with hangouts and simply being by each other's side. So, how exactly did the singer and actor begin their friendship? Well, it started off in an interesting way that had Swifties ready to defend the singer.
Swifties thought Blake Lively shaded Taylor Swift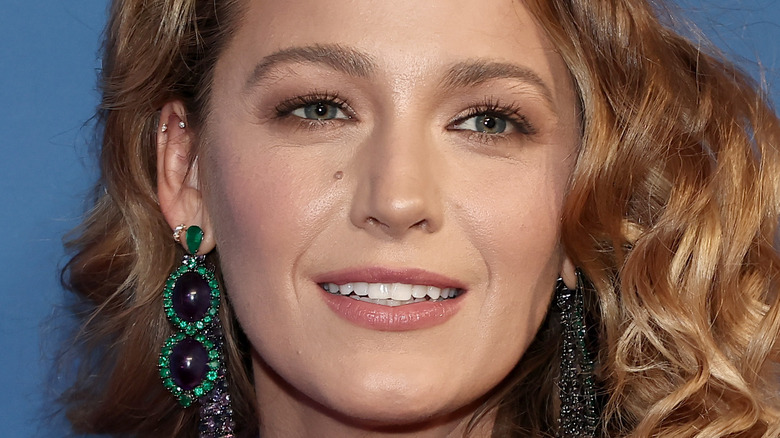 Arturo Holmes/Getty Images
Blake Lively and Taylor Swift's friendship dates back 7 years ago and started with fans protecting Swift (via US Weekly). It began when Lively posted a photo from a L'Oreal campaign with some star-studded faces in September 2015. Lively decided to reference the famous "Bad Blood" music video that featured a lot of famous cameos (via People). She wrote in the caption, "Soooo, turns out this wasn't a video shoot for John Legend's cover of Bad Blood." While Lively was only poking fun at the situation, fans of Swift took it the wrong way.
Swifties flooded the comments and criticized the actor for making the comment. According to People, Lively quickly set the record straight about what she meant by the caption. She wrote "Umm whoever thought I was throwin' shade clearly doesn't know I have a 'Taylor Swift Please Be My Wife Voo Doo Doll,'" she continued to joke, "Love my Canadian family almost as much as I love Taylor Lively. I mean Swift. Ok, FIIINE we can hyphenate our last names. Xo Blake Swift-Lively 4eva." While she didn't become Swift's wife, the two became close friends.
Just two months after the post, the actor and singer hung out in the land down under (via People). From that point on, the two couldn't get enough of one another and attended each other's parties and supported each other's projects. While some Hollywood friendships fizzle out over the years, Lively and Swift remain strong.
Blake Lively and Taylor Swift support each other
Taylor Swift is not shy about shouting out the ones she loves – including Blake Lively and Ryan Reynolds. When Swift accepted the Grammy award for album of the year in 2021 she uniquely thanked the famous actors, as Today reported. Swift said, "I want to thank James, Inez, and Betty and their parents, who are the second and third people that I play every new song that I write." Instead of listing Lively and Reynold, the singer instead subtly thanked them through their children.
It was that same year that Swift announced she and Lively would be working on a project together (via People). Although it wasn't a song, Lively took the reins and directed the music video for "I Bet You Think About Me." Swift even shared a cute TikTok about the music video and how in awe she was of Lively's directorial debut. The excitement didn't stop there because Lively ended up getting nominated for an ACM award for the music video. According to People, Swift shared on her Instagram stories, "Ahhhhhhh Congrats @blakelively, Miles and @keleighteller!!!! Big Group Hug."
Lively has also celebrated Swift's successes in the last couple of years. The actor made sure to attend the screening of Swift's video, "All Too Well: The Short Film." Hand in hand with Reynolds, Lively supported her friend at the screening. Lively and Swift's love for one another and friendship only continues to grow as the years go on.