The On-Set Romance Between General Hospital's Bryan Craig And Kelly Thiebaud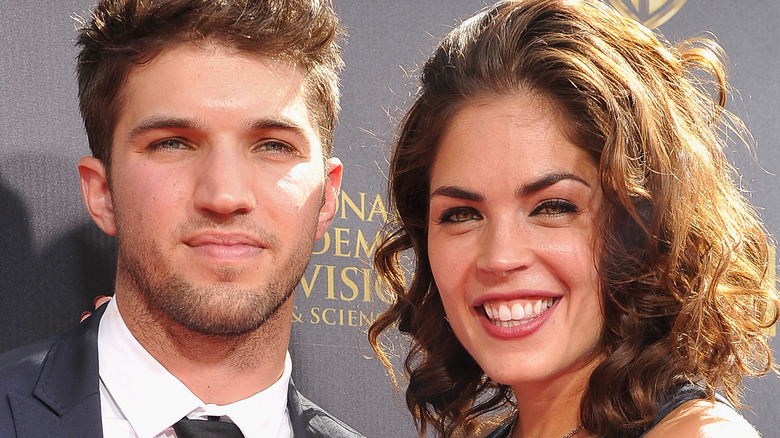 John Sciulli/Getty Images
Considering her parents are the late super-criminal Cesar Faison (Anders Hove) and former mad-scientist doctor Liesel Obrecht (Kathleen Gati), you would think that Dr. Britt Westbourne (Kelly Thiebaud) would have wreaked much more havoc on "General Hospital" than she did. According to Soap Hub, Britt (aka The Britch) has gone from a meddling, man-stealing, embryo-stealing scalawag, to upstanding chief of staff at General Hospital who fought against her evil brother, Peter August (Wes Ramsey), and is now dealing with Huntington's disease. Britt's portrayer, Thiebaud, got her start in the soap opera world as a character named Alicia on "Days of Our Lives" for a very brief time in 2011, but then later went back to play Zoey Burge in 2020 (via Soaps in Depth). Thiebaud has been playing Britt on "GH" off and on since 2012, and is now leaving the show to reprise her role as Eva Vasquez on "Station 19" (via People). 
Bryan Craig portrayed the troubled Morgan Corinthos on "GH" from 2013 to 2016, when he was seemingly killed after the car he stole exploded, per TV Season Spoilers. Although he's made a brief cameo on "GH" as a ghost to his mother, Carly Corinthos (Laura Wright), Craig has moved on to other projects such as "Grand Hotel," "Good Trouble," and the film "The Ride, American Fighter," per Soaps in Depth.
Yet, while their characters never met on-screen, Thiebaud and Craig ended up dating in real life.
Romance blossomed for Kelly Thiebaud and Bryan Craig behind the scenes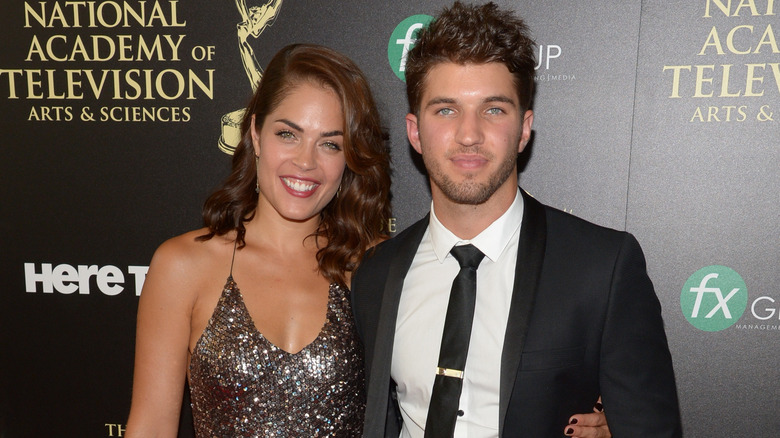 Jason Kempin/Getty Images
Although Dr. Britt Westbourne and Michael Corinthos never met on-screen on "General Hospital," their portrayers, Kelly Thiebaud and Bryan Craig, met while working on the show and a real-life romance blossomed. According to Daytime Confidential, while dating, Craig took Thiebaud to the 2013 San Diego Comic-Con where she was impressed by the fans' love for pop culture. In a later interview, both actors said that they were hoping their characters would meet on-screen.
At the 2016 Daytime Emmy Awards — where Craig won his first Emmy for Outstanding Younger Actor in a Drama Series — he and Thiebaud were interviewed by Michael Fairman TV. At the time, the character Morgan was dealing with bipolar disorder like his father, Sonny Corinthos (Maurice Benard), and Thiebaud explained that Craig would come home wiped out. "He's drained [when he comes home]," she said, "He's exhausted and he has to get up and do it again. I just try to massage him and, you know, not get on his nerves as much as possible." Later in 2016, Soap Opera Digest reported that the two announced their engagement on social media. Craig was interviewed on "The Talk" about winning his Daytime Emmy and disclosed the fact that he and Thiebaud had set a wedding date for March 18, 2017 (via Soap Opera Spy).
But much like characters on a soap opera, wedded bliss was (sadly) not in Thiebaud and Craig's future.
Kelly Thiebaud and Bryan Craig moved on with their lives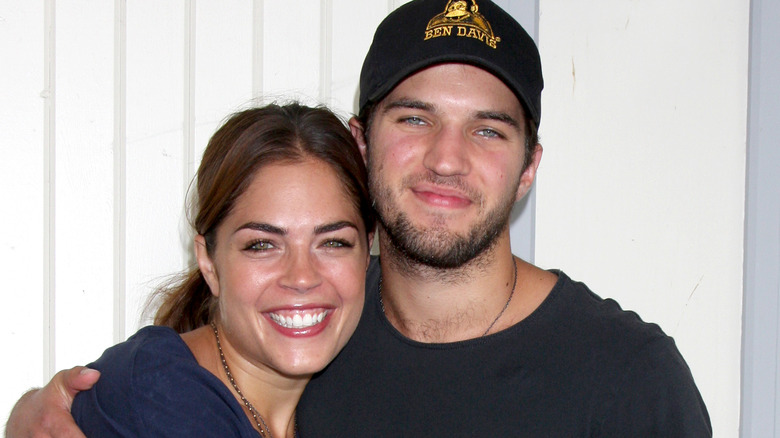 Kathy Hutchins/Shutterstock
"General Hospital" star Kelly Thiebaud was engaged to former co-star Bryan Craig, and in May 2016, they announced that their wedding would be in March 2017. However, by January 2017, Celeb Dirty Laundry reported that Thiebaud and Craig had seemingly stopped posting pictures of themselves as a couple on social media for several weeks. While the couple never announced their break up, Blasting News confirmed the actors were living separately and posting individually on their social media accounts. Thiebaud had moved to New York, while Craig stayed in California to pursue more acting roles. 
Life goes on, and despite the pain felt by the once adorable couple's split, each has been able to move on with their lives. Craig is currently dating model Daniela Lopez, and the two have been posting about their life as a couple on social media. On Instagram, Lopez posted pictures and a video of herself with Craig, saying, "I wish everyone could experience LOVE the way you make me feel it." Thiebaud is currently dating a gentleman named PJ Harrison, and has also posted about him on Instagram. She shared pictures from their European vacation, writing, "7 months long distance. Los Angeles and London. 5,437 miles. 8 hour time difference. Thousands of calls and texts. You've always been consistent." 
It appears that while Thiebaud and Craig do not have a future together, each has happily moved on with their lives.