Calvin Harris Finally Dispels His Rumored Role In Ex Rita Ora's Scrapped Album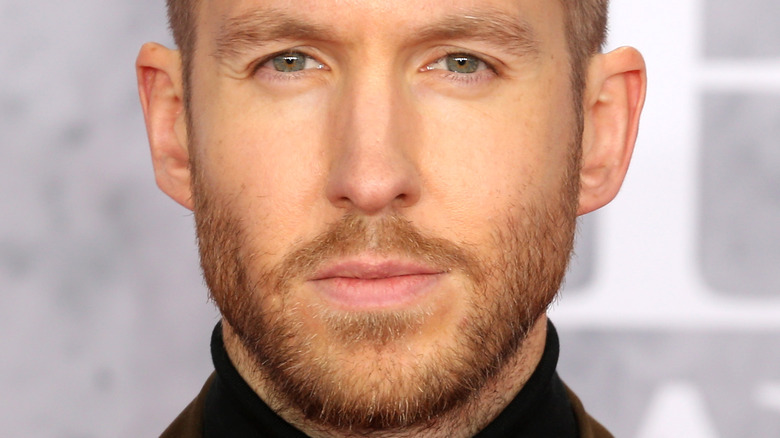 Fred Duval/Shutterstock
Rita Ora's relationship with fellow Brit Calvin Harris continues to be a point of contention after all these years. After publicly dating for some time, Harris revealed that the couple had parted ways in 2014. "To address speculation – myself and Rita ended our relationship some time ago," he wrote (via Insider). "She is a beautiful, talented woman & I wish her all the best."
While their separation sounded amicable, things quickly took a nasty turn. Ora had plans to perform her song "I Will Never Let You Down" at the 2014 Teen Choice Awards, which was written and produced by Harris while the two were still an item. Because of his involvement with the song, Ora needed Harris' legal permission to perform it. According to Billboard, Harris declined the request, which prevented Ora from performing the song on television. After she confirmed he had prevented her from performing the track on "On Air with Ryan Seacrest," Harris tweeted that he had a "damn good reason" for doing so.
At that point, it had been two years since Ora released a follow-up to her debut album "Ora," and it wouldn't be until 2018 that her second LP, "Pheonix," hit the charts. Rumors suggest Harris had helped produce another record for Ora that never saw the light of day. Now, the Scottish star is finally addressing the rumors. 
Calvin Harris says the whole thing is a 'myth'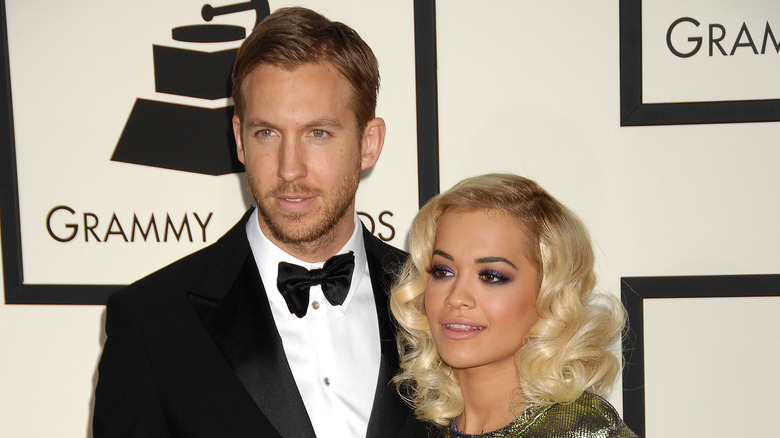 Ga Fullner/Shutterstock
In a clip from an upcoming interview of Rita Ora on the BBC Two series "Louis Theroux Interviews," the singer speaks about her rocky relationship with her former record label, Roc Nation (via Yahoo). The singer addressed her frustration with the label and her rumored beef with Rihanna, and through a chain of events, Calvin Harris finally commented on the "shelved" album he allegedly produced for Ora. 
"I was recording for two or three years straight," she explained. "I felt really disappointed like I'd let them down." When asked if her rumored rival Rihanna, who is signed to the same label, was the reason for this, Ora couldn't confirm or deny it. "I can't speak for other people, but I think publicly they always put women against each other," she said, adding, "I've been nothing but a fan and respectful of her, and I always will be."
As clips from the interview began to hit the web, one fan had quite the hot take, suggesting that if Ora's mythical second album produced by Harris hadn't been "torpedoed," she would have become one of the biggest pop stars in the world. Harris took notice of the tweet, finally putting a nail in the coffin of rumors that he had produced an album that had to be scrapped by the star. "Entire thing is a myth," he wrote. "There is one unreleased song I worked on and it isn't good."